10 Tips to Survive in Second Extinction
Second Extinction is not just a normal co-op shooter game as you will be fighting powerful and deadly mutated dinosaurs.
If you're planning to ace the game, you should be always ready for a fight. In this article, you will be able to learn the most effective way to survive and help your team.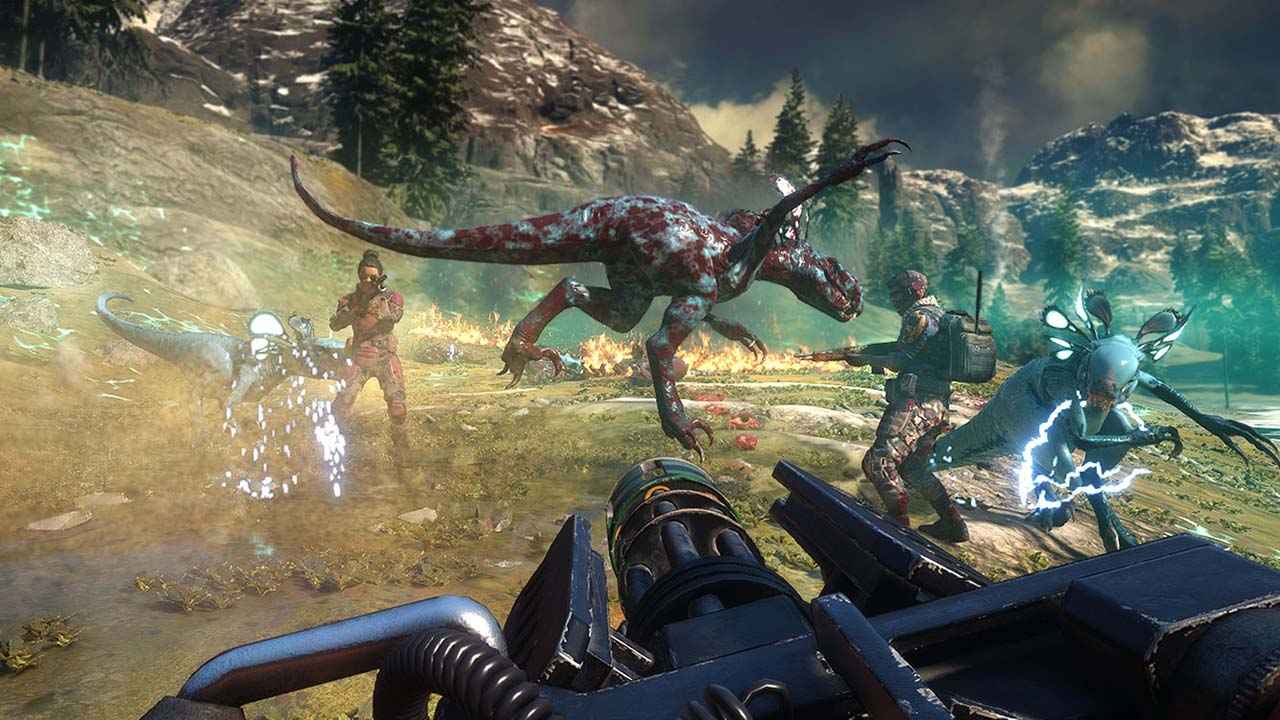 10 Tips To Ace Second Survival
Be familiar with strafing and kiting. This move will help your survival rate in the game.
Be attentive. Enemies will always be around such as the spitting acid raptors. While we all know the most troublesome dinosaurs out there, they can be easily lured around.
Get your self familiar with the weapon perks. Just like any other shooter video games, equipping weapons with great perks is always the best choice.
Collect as much weapon as you can. Some weapons may not fit your style, but you will definitely encounter the best weapon that you can use to burst those mutated dinosaurs.
Never miss any mats. These items are used for unlocking more upgrades for your weapon.
Once you're already familiar with strafing and kiting, you can now head to higher and more dangerous areas. Heading to these areas will, of course, give you more mat drops and points. Who doesn't want that, right?
Stop skipping the side missions. Always remember that you need to power up your self. Completing all the other missions, aside from the main missions, will give you more research points.
Prepare everything before heading out. As we all know, the world of Second Extinction is a world of deadly predators. Make sure that you have all you need such as ammo, potions, and more before starting a mission.
Going solo. While being on a team is as good as hell, you can also try exploring the wild alone. This will not only familiarize yourself with the map but also discover the hidden and secret passages in the game.
Don't take things seriously and just have some fun. After all, this is just a gave that everyone should enjoy. If you love dinosaurs and shooter video games, then Second Extinction is surely for you.
And that's it. Second Extinction is now available on Windows PC via Steam and Xbox One. Once the next-gen Xbox Series X and Xbox Series S are released, these mutated dinosaurs will also roam this new system.