Activision has announced and revealed that massive content will be arriving in Call of Duty: Modern Warfare Season 1 on December 3rd.
Since this is the first season for the Call of Duty: Modern Warfare, Activision has prepared a lot of activities and new content for the game such as new maps, weapons, and modes. Below are the DLC's that are coming to the game.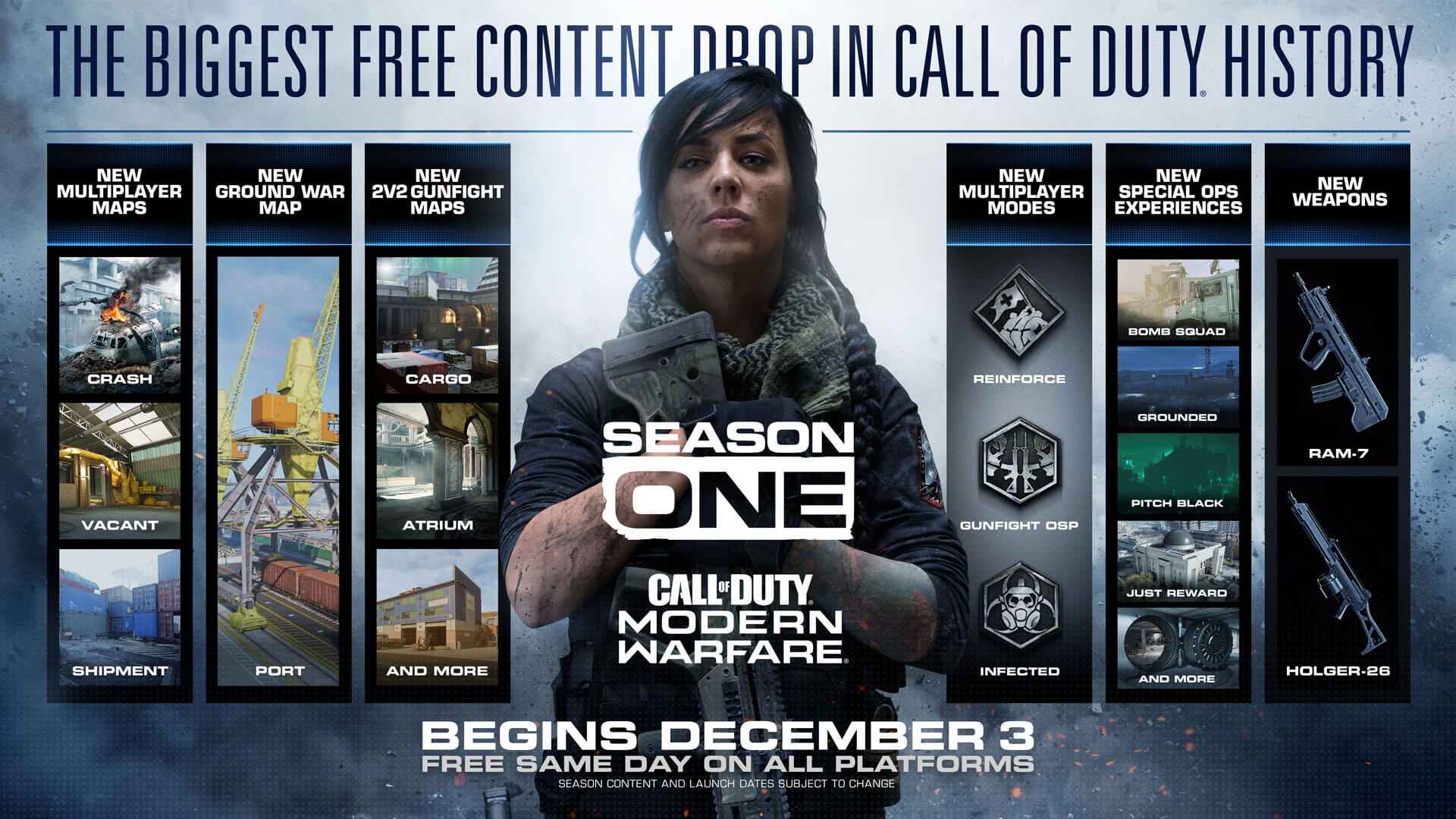 Call of Duty: Modern Warfare Season One
New Maps
Crash (Multiplayer)
Vacant (Multiplayer)
Shipment (Multiplayer)
Port (Ground War)
Cargo (Gunfight)
Atrium (Gunfight)
New Multiplayer Modes
Reinforce (Multiplayer Mode)
On Site Procurement (O.S.P.) (Gunfight Mode)
Infected (Multiplayer Mode)
New Special Ops Experiences
Bomb Squad
Grounded
Pitch Black
Just Reward
New Weapons
Please do note that some of the mentioned contents may be unavailable when Season 1 begins. But rest assured that they will be released as the first season progresses. Call of Duty: Modern Warfare is now available on PC, PS4, and Xbox One.