Dragon Ball Z: Kakarot Sold More Than 2 Million Copies Worldwide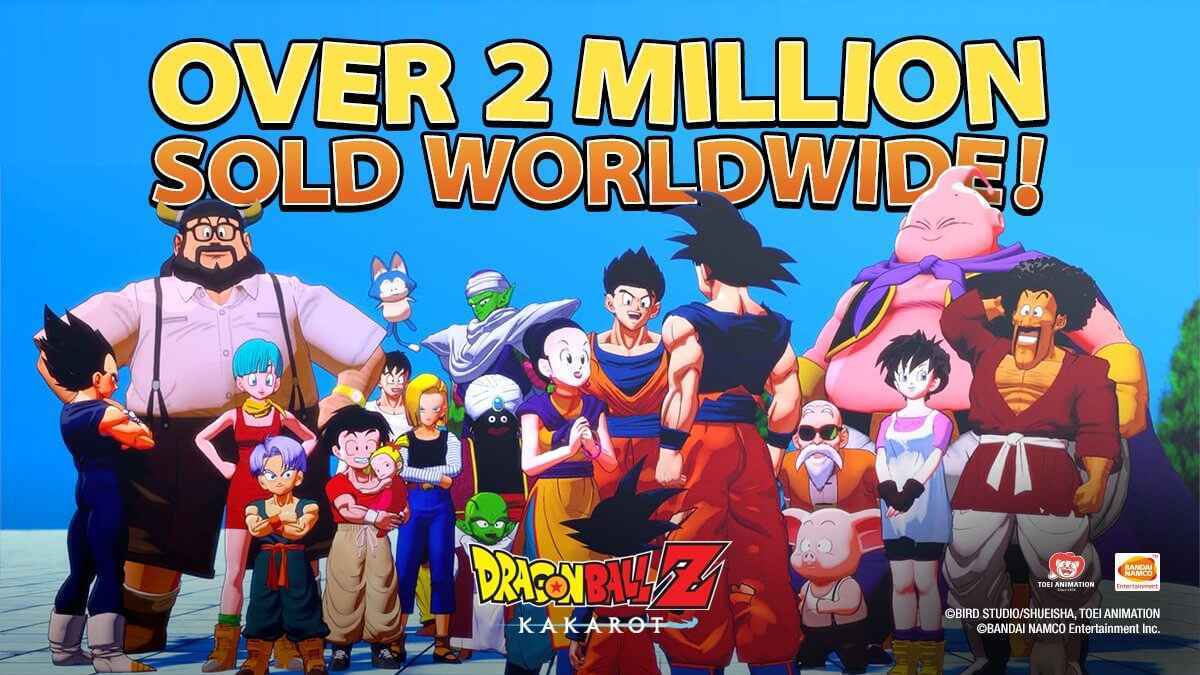 Bandai Namco Entertainment revealed that the action role-playing game Dragon Ball Z: Kakarot reached more than 2 million copies sold worldwide.
Dragon Ball Z: Kakarot was released last January 2020, and despite being new, the game already achieved a huge milestone. Thanks to the popularity of the Dragon Ball series that it helps boost the sales of the game.
2 Million ? With so many Saiyans protecting the Earth, it should be safe (…for now)! Thank you so much for taking part in the #DragonBall Z: Kakarot adventure! pic.twitter.com/OMXo3TQxhk

— BANDAI NAMCO EU (@BandaiNamcoEU) March 10, 2020
While the announcement did not clarify if those numbers were combined sales from all the platforms, we still congratulate Bandai Namco for doing a great job and achieving this milestone.
Dragon Ball Z: Kakarot is now available on PC via Steam, PlayStation 4, and Xbox One.