Fantasy Strike Is Coming To The Nintedo Switch This Summer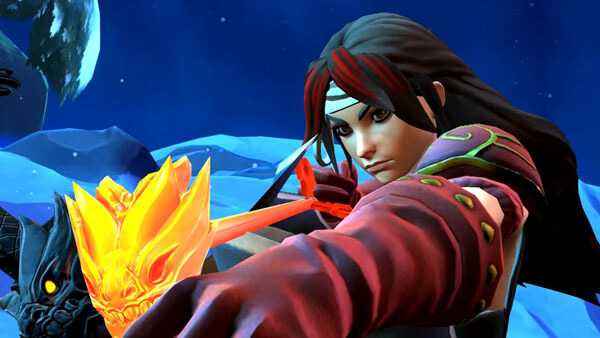 Sirlin Games has announced that their fighting game Fantasy Strike for PC will be coming to the Nintendo Switch this summer.
Earlier today, Nintendo has presented this game during the Nindies presentation. Fantasy Strike looks like a typical fighting game featuring one-on-one combat and using unique skills and powerups to take down their opponent. However, this game has also some differences from the popular Mortal Combat or Street Fighter, a good example is the weapons that players will be using.
According to Nintendo, the game is more of strategy fighter game instead of the common button-smashing fighting game. Meaning, players will have to master and learn how to properly wield their skills to defeat their enemy by using uncommon weapons. Fantasy Strike will be offering three modes – single player, local multiplayer, and online PVP.
https://www.youtube.com/watch?v=ojP1DeTZG7w
As of writing, there is still no exact release date yet for Fantasy Strike but expect more news and updates ahead of its summer release.