Get an Exclusive Poster When You Pre-Order Metro Exodus
Developer 4A Games and publisher Deep Silver has announced that all pre-orders of any Metro Exodus physical version will receive an exclusive Metro Exodus poster titled The Creatures of Metro Exodus.
The exclusive poster showcases the range of mutants that players will encounter in the game. The poster will be given away to any physical version of Metro Exodus. There are two versions of the game, the Standard Edition and Aurora Limited Edition.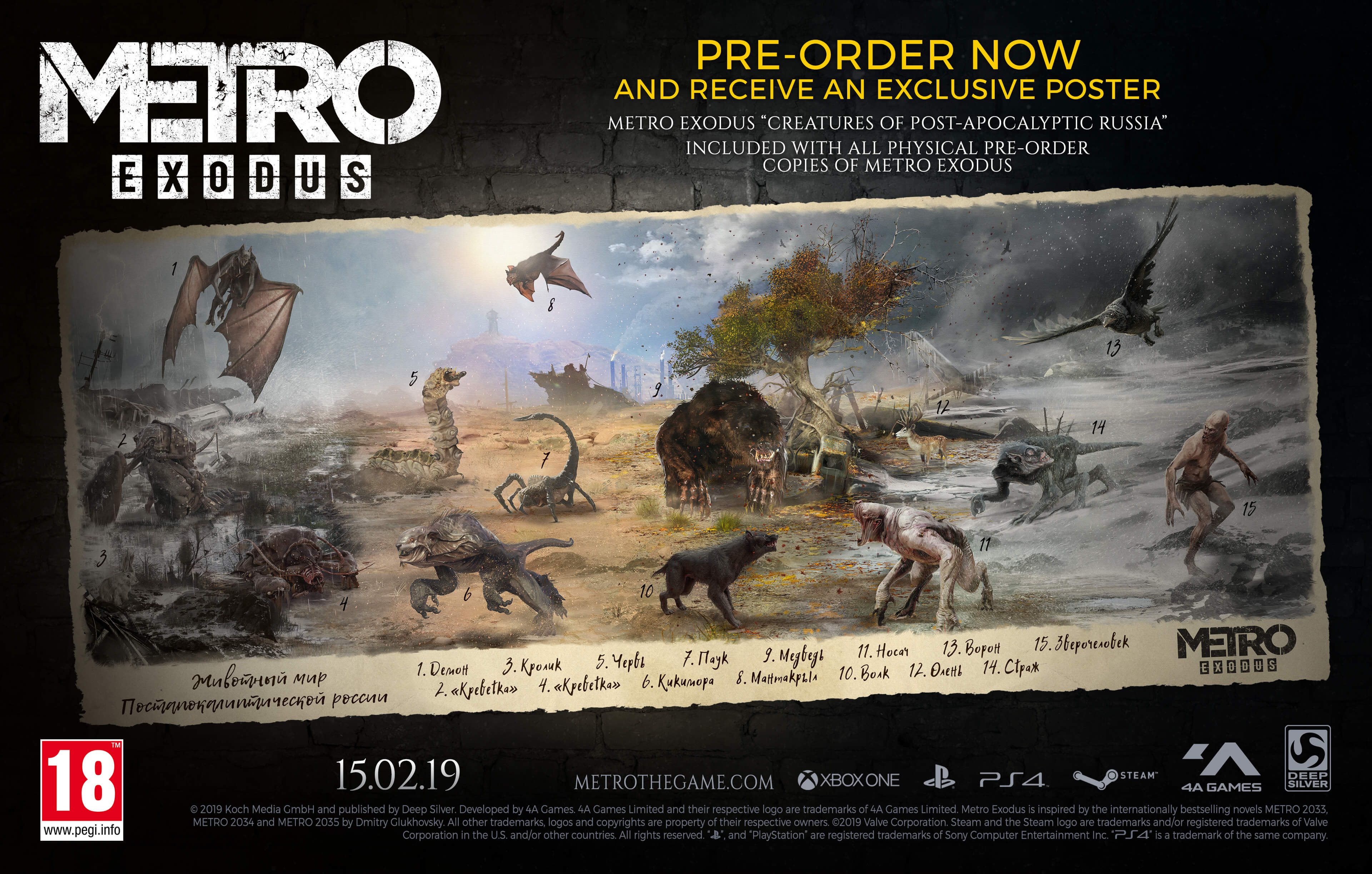 Apart from the exclusive posters, pre-order bonuses will also be rewarded once the official game releases. These include the dynamic theme for PS4, a digital artbook and the soundtrack for PC, and a digital code for Xbox One.
If you want to grab these offers, you can pre-order the game from the links below:
Metro Exodus: Standard Edition
Pre-order Metro Exodus: Standard Edition (PC)
Metro Exodus: Aurora Limited Edition
Metro Exodus is coming to PC, PS4, and Xbox One on February 15, 2019.