How to Obtain Berliner Assault Rifle in Call of Duty: Warzone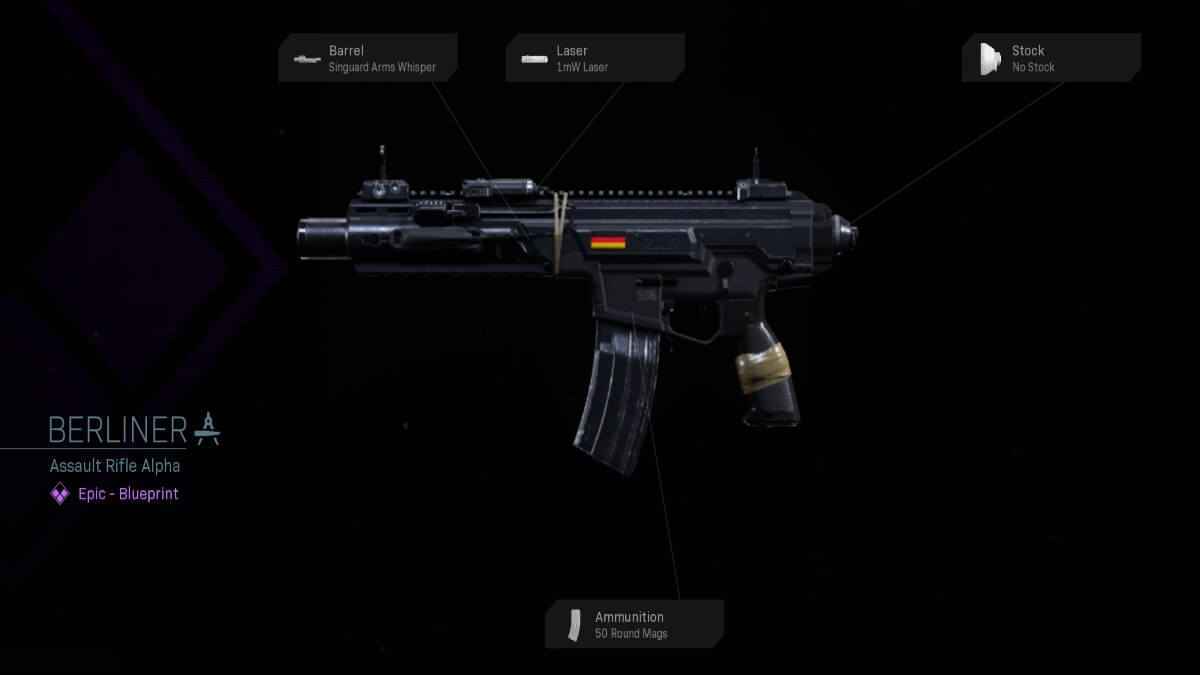 Call of Duty: Warzone is not an ordinary battle royale game where players drop on an island unarmed and search for weapons. In Warzone, players can bring a weapon before jumping off the chopper to help them survive once they landed.
One of the available weapons that players can bring is the assault rifle called Berliner. But how can you get and equip yourself with this rifle?
Look no further as this guide will tell you how you can acquire Berliner in Call of Duty: Warzone.
How to Get Berliner Assault Rifle
To get this weapon, you need to complete 10 Call of Duty: Warzone challenges. Berliner is the main reward but as you progress and complete each challenge, you will also receive rewards. Below are the challenges that you need to deal with:
Ping an enemy – 750 XP and Clashing Blades calling card
Ping an object on the ground – 750 XP and Downward Dog spray
Ping "danger" in the world – 750 XP and Ammi Right spray
Collect a weapon in 1 different match – 1,000 XP and China Lake calling card
Collect your loadout 1 time – 1,250 XP and Albino Ape emblem
Collect 15 piles of cash from the ground – 1,250 XP and Deflect This spray
Survive 1 second in the gas field – 1,500 XP and Riptide calling card
Pilot a vehicle for 5 minutes – 1,750 XP and Serpentine emblem
Open 10 caches – 2,000 XP and Back Scratch spray
Use 6 armor plates – 2,500 XP and Berliner assault rifle
As you can see, all of the listed challenges are basic actions in the game that you need to be familiarized with. Good luck and make sure to take down all the enemy ahead.