My Hero Academia Season 4 Introduces All For One's Powerful Servant
Following the emotional scenes after Sir Nighteye's death, My Hero Academia Season 4 Episode 15 is bringing back the hype and actions after it introduced the new villain named Gigantomachia. But who is Gigantomachia and how is he a threat to the heroes?
If you have been watching My Hero Academia since the first season, then you have already seen him. In case you didn't notice, Gigantomachia is the huge man making some chaos during the My Hero Academia Season 2 Episode 31. During that time, he was asking some students for the location of the pro hero, Springer. Apart from his first appearance in Season 2, Gigantomachia was also spotted during the fight between heroes and Hero Killer, Stain.
Now, Gigantomachia has returned once again when Gran Torino and the police captured Kurogiri, one of the members of the League of Villains. Unlike his previous appearance, it seems like he is in a different league.
While being restrained, Kurogiri told Gran Torino that he was there to find someone lurking in the forest. Gigantomachia appears with his radio hanging on his neck. Kurogiri revealed that the man he was looking for was Gigantomachia, All For One's loyal servant and former bodyguard.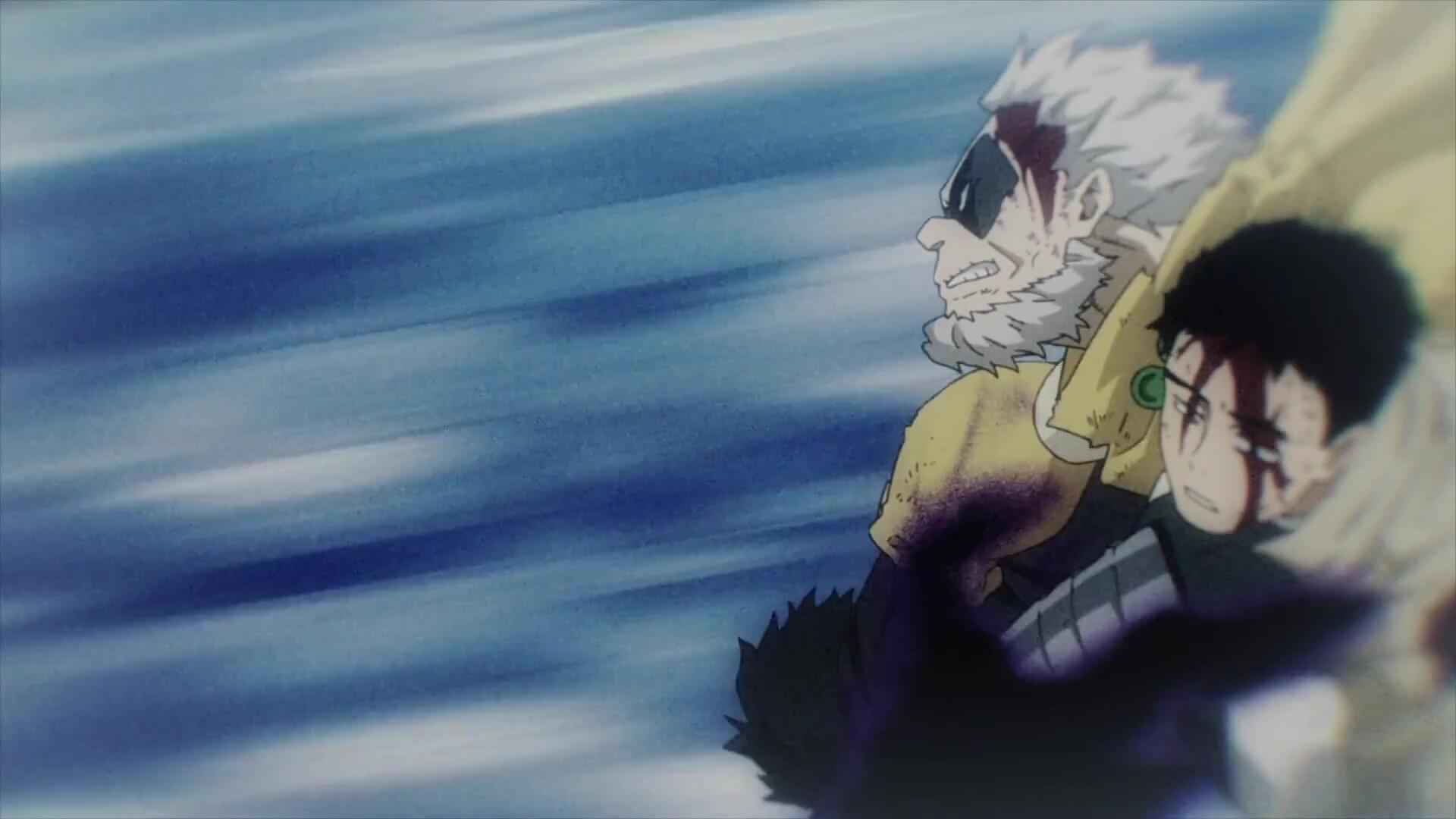 Meanwhile, Gran Torino and the police were attacked by Gigantomachia, which happened offscreen. On a call between All Might and Gran Torino, it has been revealed that they were overpowered. Gran Torino says that Gigantomachia is a "walking disaster".
About My Hero Academia
My Hero Academia, also known as Boku no Hero Academia, follows the story of Izuku Midoriya, a Quirkless boy who is dreaming of becoming a superhero. One day, Izuku met All Might, the number 1 pro hero. All Might decides to make Izuku the successor of One for All Quirk. Slowly, Izuku started to learn how to properly use the power that he got to save the world and become the number 1 hero.
My Hero Academia is a Japanese manga series written by Kohei Horikoshi. The manga has been serialized in July 2014 and becomes part of Shueisha's Weekly Shonen Jump magazine. Since its serialization, the series already garnered a total of 30 volumes. Boku no Hero Academia also receives its own anime adaptation and several anime films.