This guide will be showing you all the available cheat codes for Of Carrots And Blood. Please note that all the cheat codes below are provided by the game developer, before the Trite Games Studio's definitive closure.
Of Carrots And Blood Cheat Codes
ICANWINNING – All achievements
SUPERBRAIN – All characters
BACKPACK – All equipment
CLAVINOVER – All vinyls
CLR – Clear save game
DEALWITHIT – Shroom Glasses
INTROVERT – Watch intro again
GIMME$ – Set loot to 9
GIMME$$ – Set loot to 99
GIMME$$$ – Set loot to 999
GIMME$$$$ – Set loot to 9999
GIMME$$$$$ – Set loot to 99999
GIMME$$$$$$ – Set loot to 999999
LEFT4DEAD – Fill menu with skulls
How to Use Cheat Codes
To access the code screen, follow the steps below:
When starting the game, look for the "Cheat Code" field in the main menu: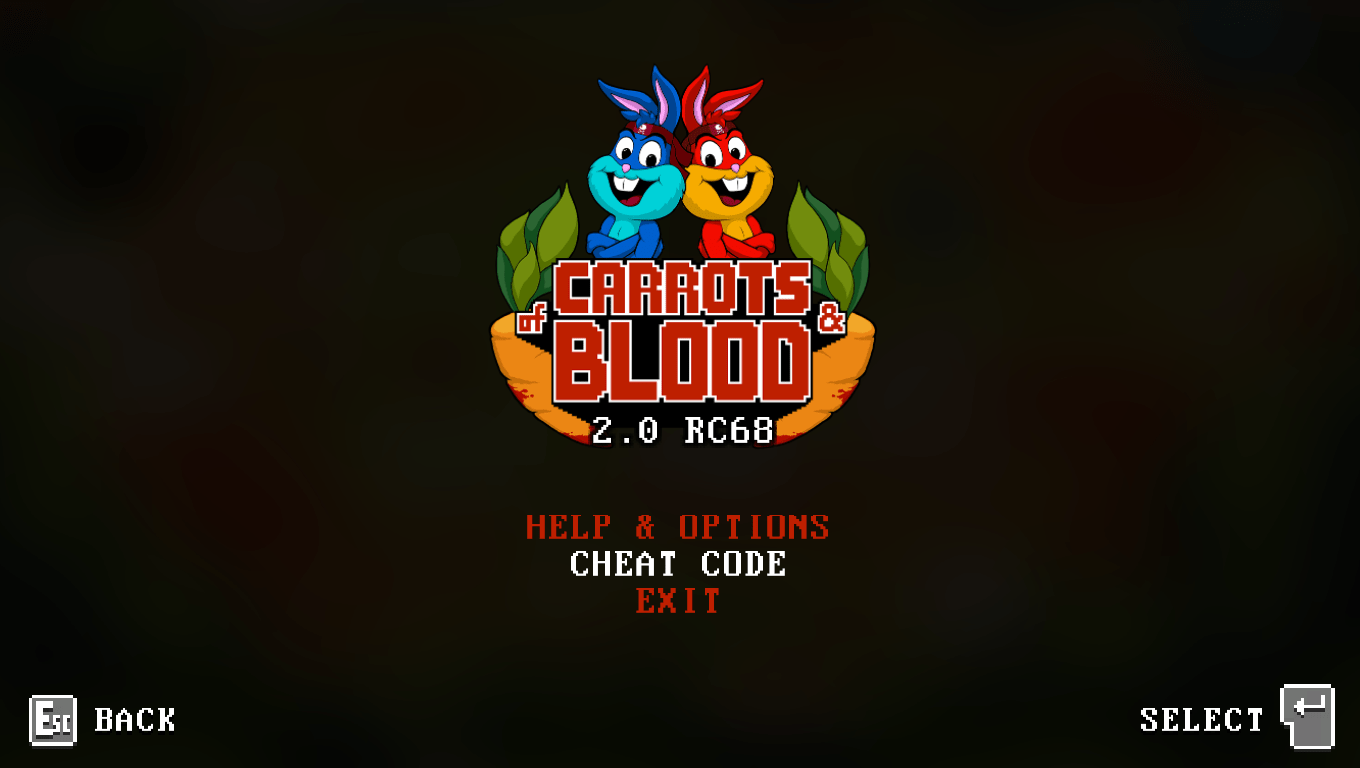 This screen will appear, use the "Enter" key to enter the codes and "Esc" to delete: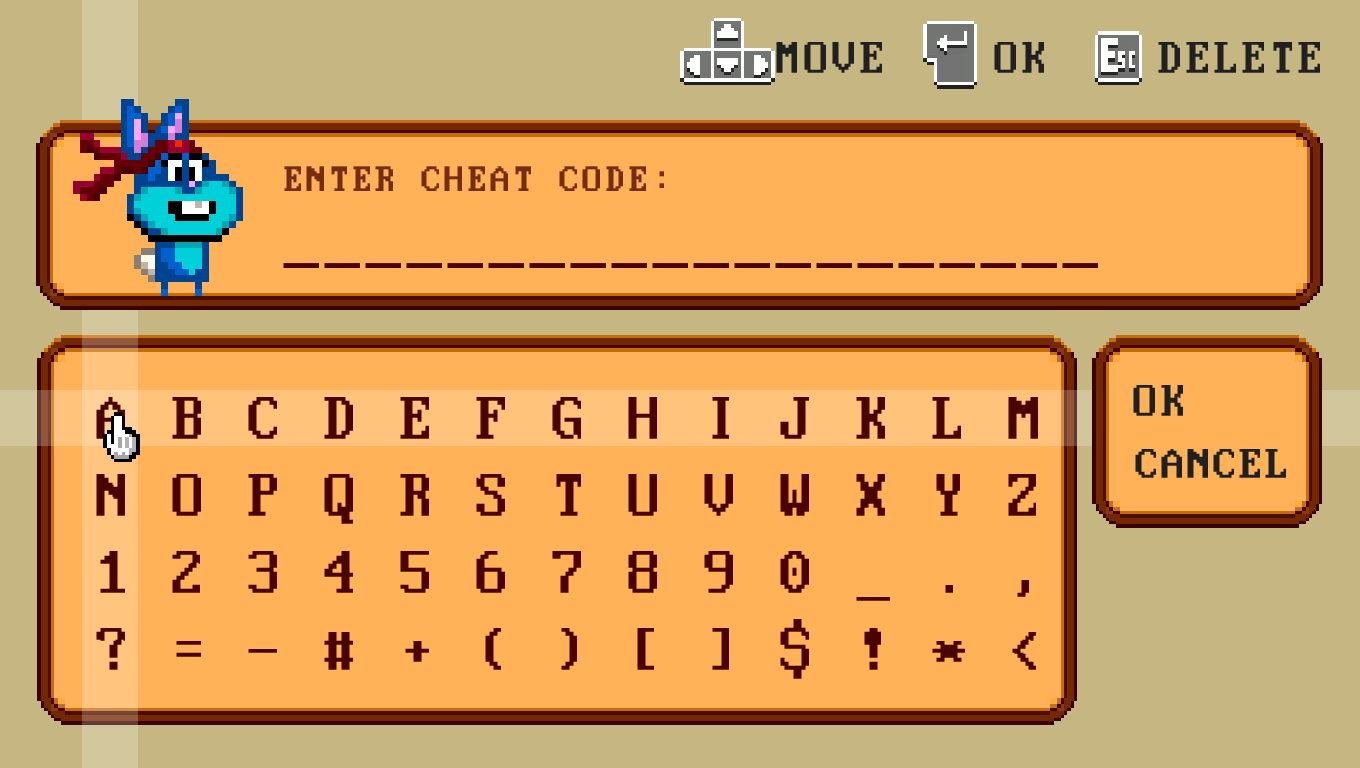 After entering the codes, press OK to confirm it: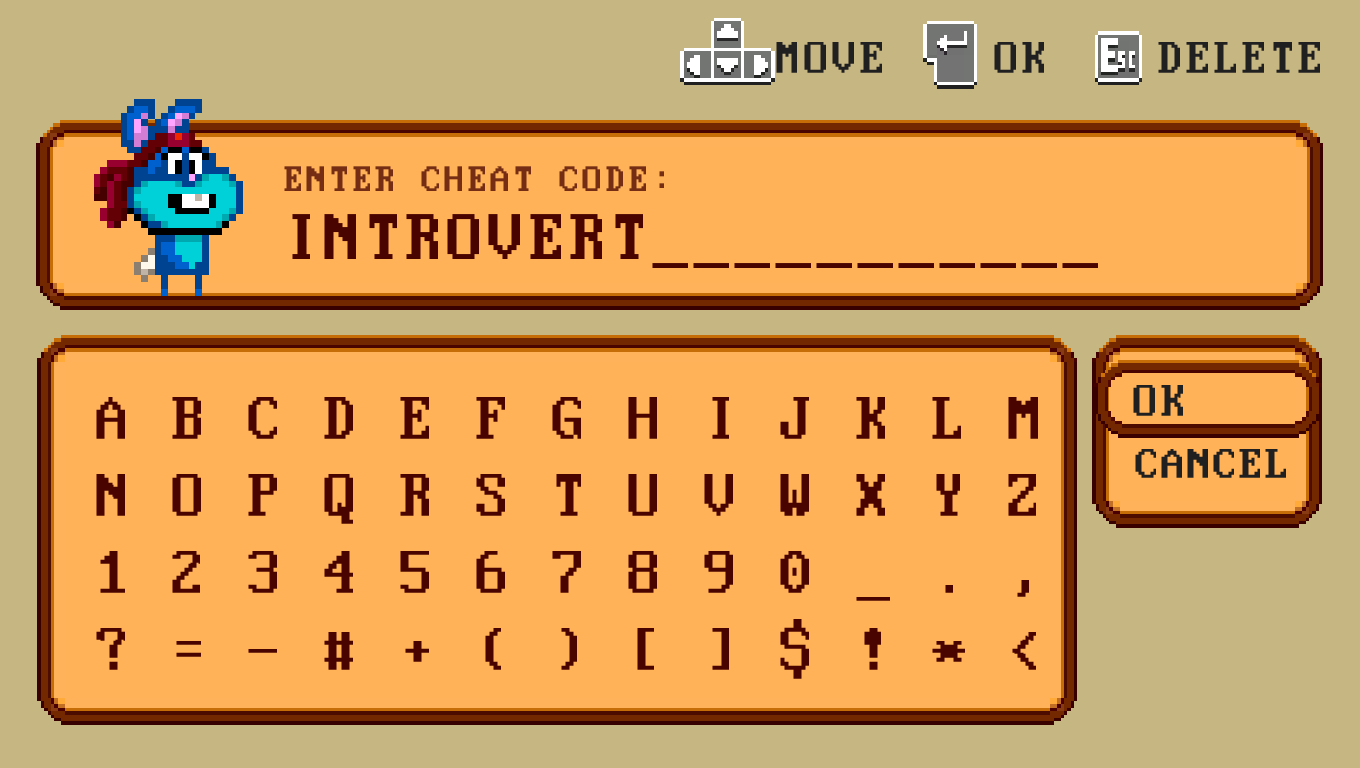 If it is positive, this message will confirm its activation:
Something magical happened!
If you input a wrong code, you will get this message:
Related Contents