One Piece Chapter 939 Spoilers, Release Date: Hyogoro's Power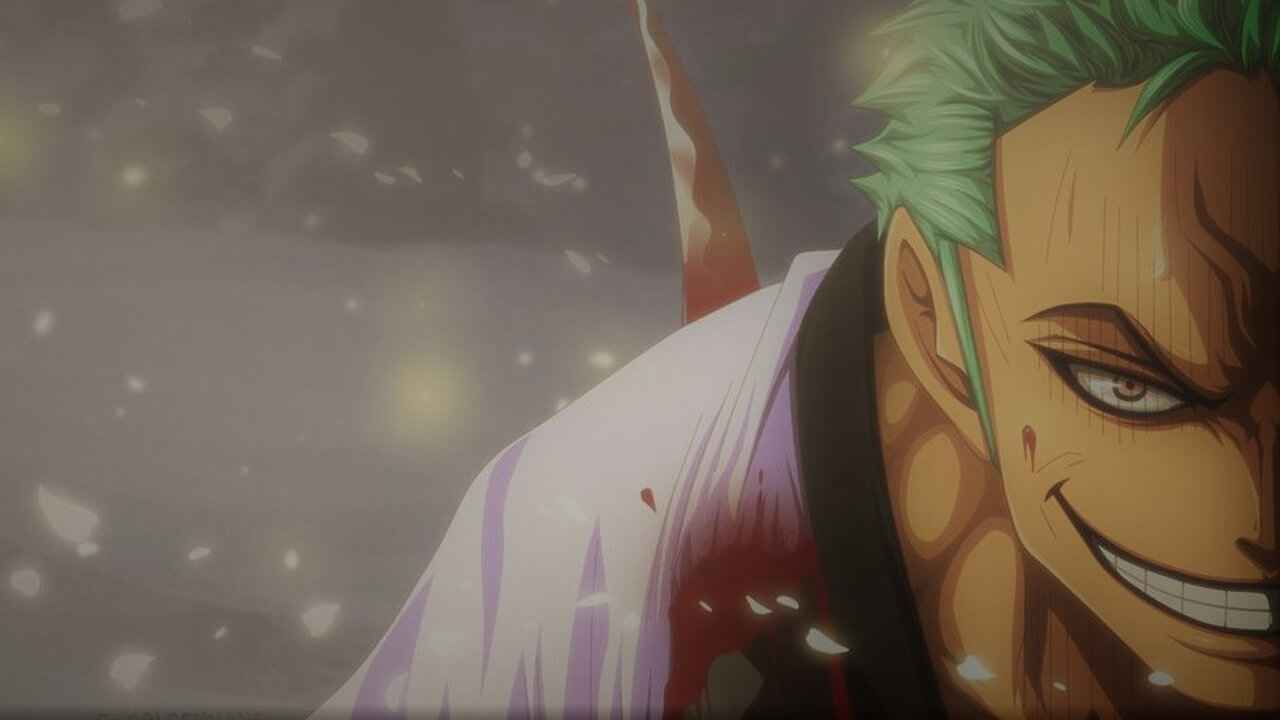 After a one week break, Eiichiro Oda has released a new One Piece chapter manga. And as expected, an anonymous user has shared One Piece Chapter 939 spoilers and raw scans.
Before we continue, please be reminded that this website or the author of this article does not create or take part in the creation of these spoilers. These spoilers are found on different sources across the internet and are posted here for the upcoming chapter discussions.
One Piece Chapter 939 Spoilers
The new chapter seems to focus on Zoro. According to the leaked One Piece Chapter 939 spoilers, Zoro has revealed his true identity about his affiliation with Momonosuke. Hiyori feels relieved after learning that her older brother has an ally.
After learning about Zoro's identity, Hiyori revealed that Kawamatsu, Denjiro, and Ashuradoji are their allies but she doesn't know their locations. She also told Zoro the reason why she was not set to the future along with her brother. It is because in case she didn't meet her brother in the future, the Kozuki clan will not vanish.
Meanwhile in the Mine Prison, Luffy and Hyogoro are still fighting for their lives. They are facing Madilloman, an armadillo smile user. Luffy looks like he's not attacking Madilloman because he's trying to learn the technique that Rayleigh used before that can take down enemies without touching them. Hyogoro realizes what technique Luffy was trying to learn and surprisingly, Hyogoro demonstrates the technique and defeat Madilloman.
One Piece Chapter 939 Release Date
Since we already have the leaked spoiler of the new chapter, expect to see the digital scan of One Piece Chapter 939 this weekend. For the official release date on Shonen Jump magazine, it will be out on Monday, April 15th.
About One Piece
One Piece follows the story of Monkey D. Luffy, the user of Gum-Gum Devil Fruit, who wants to be the new Pirate King. Luffy was inspired by Red Haired Shanks, one of the most powerful pirates. Along with his pirate group named the Straw Hat Pirates, Luffy explores the vast world of One Piece in search of the treasure known as "One Piece" and becomes the new King of the Pirates.
One Piece is a manga series written by Eiichiro Oda. Since the manga has been serialized in July 1997, it already reached a total of 99 volumes. The manga series is part of Shueisha's Weekly Shonen Jump Magazine. Apart from the original manga series, One Piece has started airing the anime adaptation in 1999. One Piece has also received several anime films with the latest movie titled One Piece: Stampede that have been released in 2019.