One Piece Chapter 943 Spoilers and Raw Scans: Learning More About Smile Fruit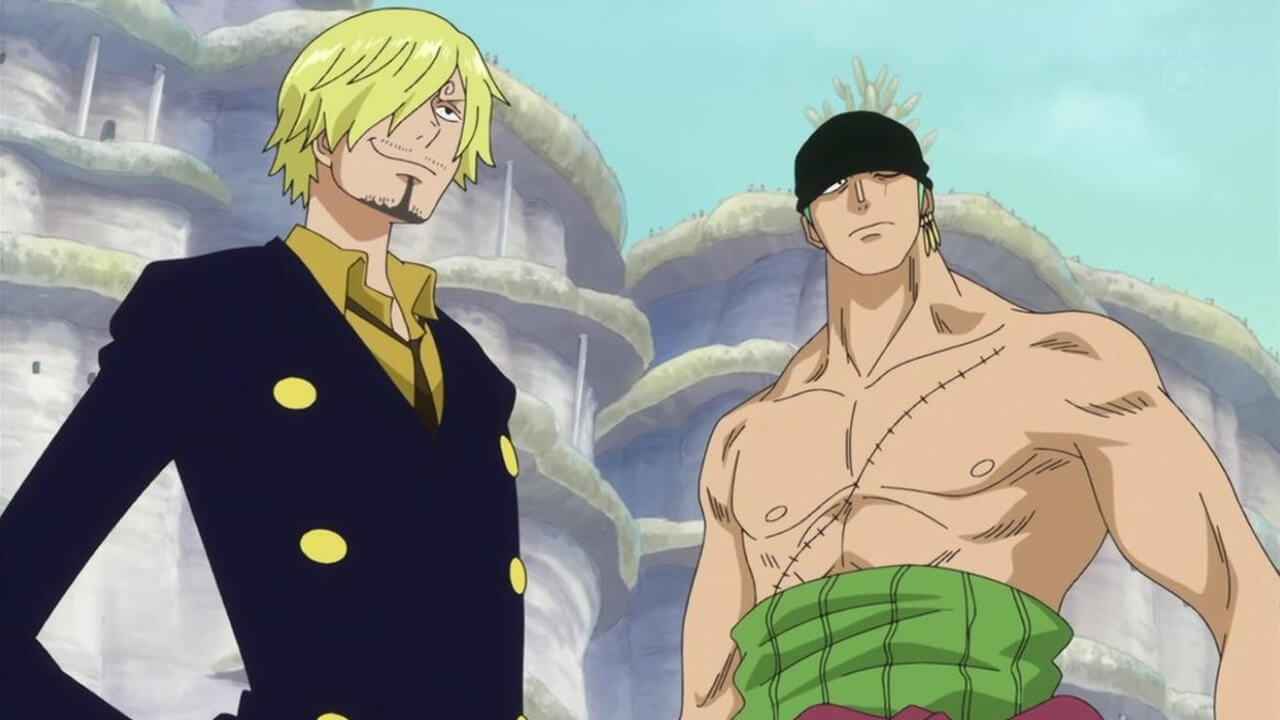 Following the one week break, One Piece manga is returning this week. Meaning, One Piece Chapter 943 will be available in the next few days. It's good news for fans to hear this update and before the chapter officially releases, we're here to give you the leaked One Piece Chapter 943 spoilers and raw scans.
Before we begin, we would like to remind our readers that our website or author of this article do not take part in creating or leaking the spoilers. These are found on the web and was just posted here for the chapter discussion.
One Piece Chapter 943 Spoilers
Many people that have witnessed the death of Yasu have been crying while laughing. It's unusual to see this scenario but the people have no choice but to laugh. Zoro asked Hiyori why they are laughing and it has been revealed that it was because of the fruit called Smile.
Now, the spoilers that have been leaked says that most of the pages of the One Piece Chapter 934 cover more about the Smile fruit, meaning more details will be revealed. Shinobu talks about how the activity in SAD factory affects the people. Caesar, Doflamingo, and Kaido were also shown in the chapter.
Meanwhile, Big Mom, Chopper, and the others are still on their way to prison. In the end, Zoro and Sanji jump in to defend Otoko after Orochi commands to kill Yasuie's daughter.
One Piece Chapter 943 Release Date
The official One Piece Chapter 943 will be available in the upcoming Shonen Jump magazine issue scheduled to release on May 27th. Digital scans usually release earlier and knowing that the spoilers have already been leaked, expect to see the digital version on weekend. Make sure to read the latest One Piece manga only from the official manga distributor like Viz.
About One Piece
One Piece follows the story of Monkey D. Luffy, the user of Gum-Gum Devil Fruit, who wants to be the new Pirate King. Luffy was inspired by Red Haired Shanks, one of the most powerful pirates. Along with his pirate group named the Straw Hat Pirates, Luffy explores the vast world of One Piece in search of the treasure known as "One Piece" and becomes the new King of the Pirates.
One Piece is a manga series written by Eiichiro Oda. Since the manga has been serialized in July 1997, it already reached a total of 99 volumes. The manga series is part of Shueisha's Weekly Shonen Jump Magazine. Apart from the original manga series, One Piece has started airing the anime adaptation in 1999. One Piece has also received several anime films with the latest movie titled One Piece: Stampede that have been released in 2019.