Pokemon GO Added Generation 4 Pokemon Sprites In The Game
Following the Generation 4 Pokemon announcement last week, Pokemon GO has added the Gen 4 Pokemon sprites in the game.
Thanks to Chrales and LeekDuck for compiling all the Generation 4 Pokemon icons found in the latest Pokemon GO app that will soon become available in Pokemon GO.
Right now, only 88 out of 107 Generation 4 Pokemon have their sprites available in Pokemon GO. Meaning, 19 Gen 4 sprites are still missing including Tangrowth, Buizel, Mismagius, and the Mythical Pokemon Arceus.
If you want to check all the available sprites, simply visit this link.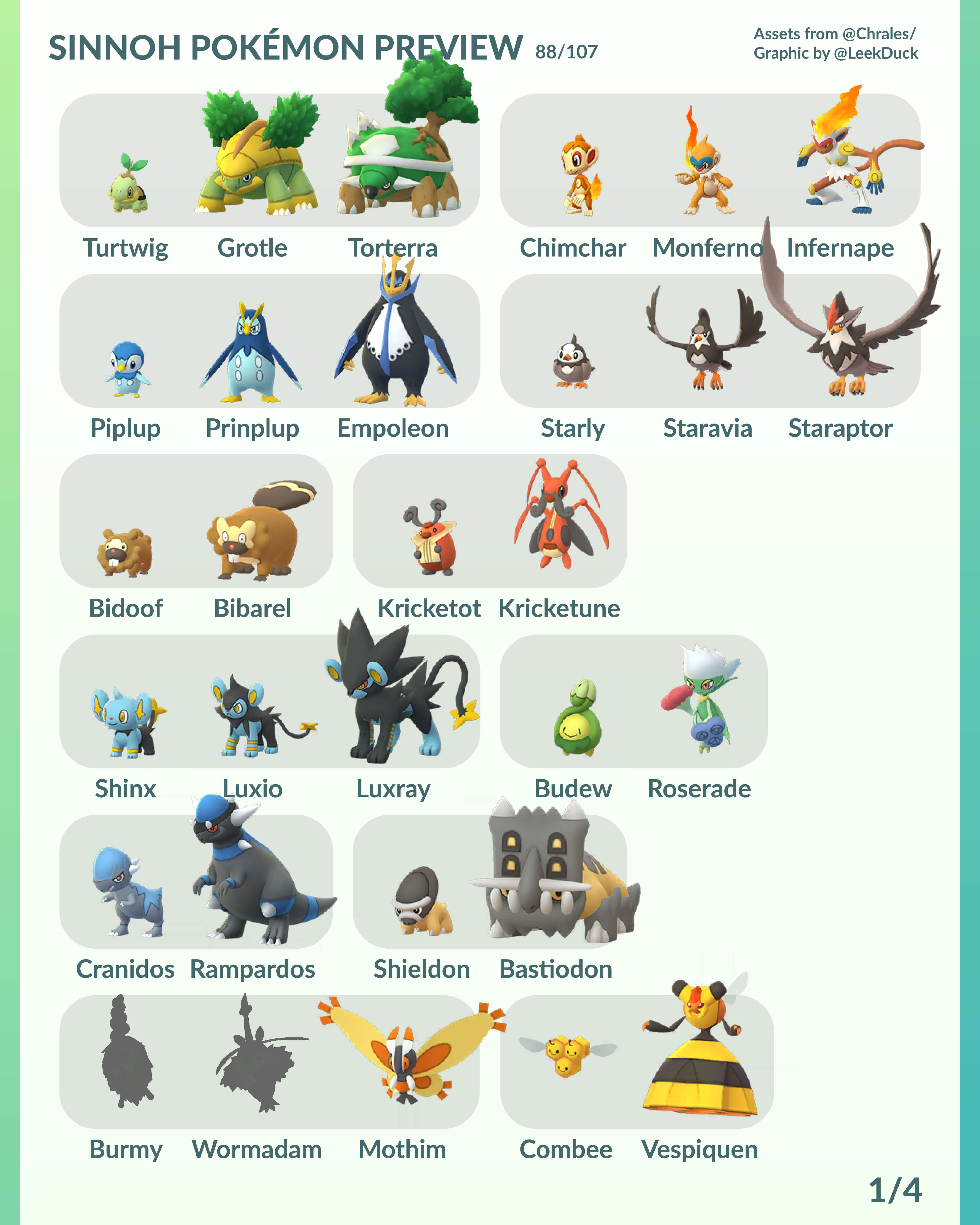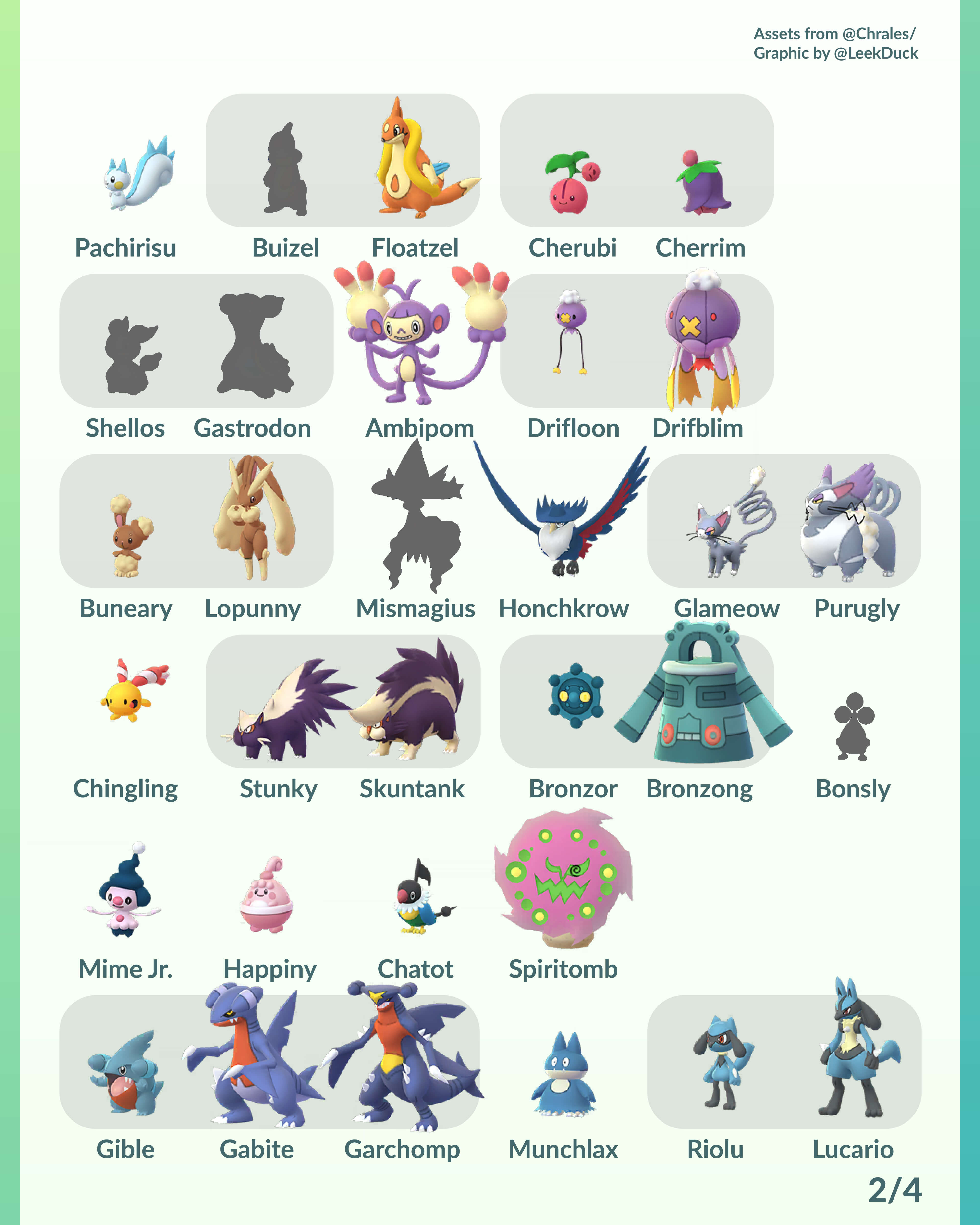 In addition, shiny forms of all available Generation 4 Pokemon sprites are now also in the game. So don't be surprised if you encounter Gen 4 shiny Pokemon in the future.
Meanwhile, Pokemon Go has not revealed any information of when the Generation 4 Pokemon is coming to the game. But with their recent activity in Social Media, it seems like we're gonna get the new Pokemon from the Sinnoh region before the year ends.