Solo Leveling Chapter 102 Release Date and Spoilers: Ant King vs Sung Jin-Woo
The latest chapter of Solo Leveling manga just dropped a few hours ago and it gives fans a glance of how powerful the protagonist of the story. Jin-Woo arrived in the Queen's chamber to help his fellow hunter and when everything is going smoothly, the Ant King came in.
With the overwhelming power of the Ant King, will Sung Jin-Woo be able to defeat it? Let's find out once the Solo Leveling Chapter 102 releases.
What to expect in Solo Leveling Chapter 102?
Note: The following contents contain spoilers for the upcoming chapter based on the novel. Continue reading at your own risk.
If we look back in our previous post, we have mentioned that it will be a flashback story of how the Ant Queen created the Ant King. Unfortunately, it seems that the manga author skipped this part and proceeds to the battlefield. Now, if we continue the story again, we will be seeing an epic fight between the powerful hunter Jin-Woo and the Ant King.
The chapter may begin with Jin-Woo smile on his face after the Ant King screeched and unleashed its power. The Ant King attacked Jin-Woo but the hunter withstood its attack. The monster tried to attack again but Jin-Woo smacked him on its face and crashed into the wall.
At the broadcast station, people are shocked by Jin-Woo's power. Viewers cheer to the hunter as he fights the Ant King. While everyone is focused on the fight between two powerful creatures, Jong-In looks around and noticed how powerful Jin-Woo is. The Ant King and Jin-Woo powered up and walk to each other. The intense fight between these two began.
When is Solo Leveling Chapter 102 release date?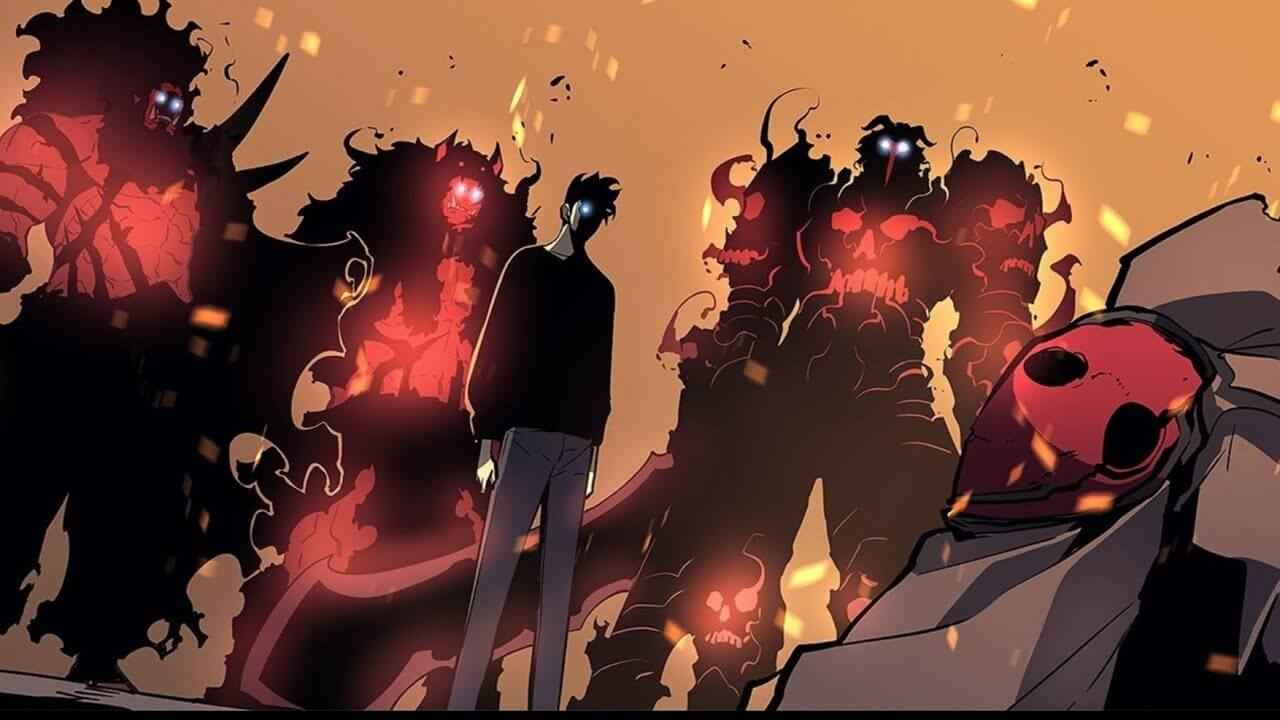 The Solo Leveling manga is dropping a new chapter every Thursday of the week. If there will be no annoying last-minute delay or rescheduling, expect to see Solo Leveling Chapter 102 on January 16th. Read the latest Solo Leveling manga from the official website or licensed distributors.