What's Coming Next To The Pokemon GO Special Research Quest?
Better late than never. After two years, Niantic has decided to release the mythical Pokemon Mew to the game. But unlike the previous releases, Pokemon GO has added a twist to encounter Mew using the new feature Special Research Quest.
This special quest has a total of eight stages that players need to complete specific tasks in the game. After completing all the challenges, Mew will just show up as a reward.
The addition of the Research Quest clearly shows how creative Niantic is. Legendary Pokemon like Mewtwo are caught by defeating them in an EX Raid battle and then a chance to catch them as a reward, whereas the mythical Pokemon can only be caught by completing the Special Research Quest.
[sociallocker id="1667″]With the release of the Mythical Mew, a new question has popped out. What could be the next Mythical Pokemon coming to Pokemon GO? Below we have listed some possible Mythical Pokemon that could be featured on the next Pokemon GO Research Quest.
Our first prediction is Celebi. Back in November 2017, Pokemon GO data miners have discovered the data of Celebi in Pokemon GO. In addition, it is quite reasonable for Celebi to be the next featured Mythical Pokemon since it is the second mythical Pokemon in the Pokemon franchise.
Second possible Pokemon are Deoxys and Jirachi, a Psychic-type Pokemon that have been found in the app data when the Generation 3 Pokemon was added to the game.
Another possible guess is the region-exclusive Pokemon. However, the chance of seeing this is low since Niantic has already featured some of the region-exclusive Pokemon in other regions. In case Niantic decides to release these region-exclusive Pokemon via Special Research Quest, players who can't travel to a certain region to catch the region-exclusive Pokemon will now have a chance to get them.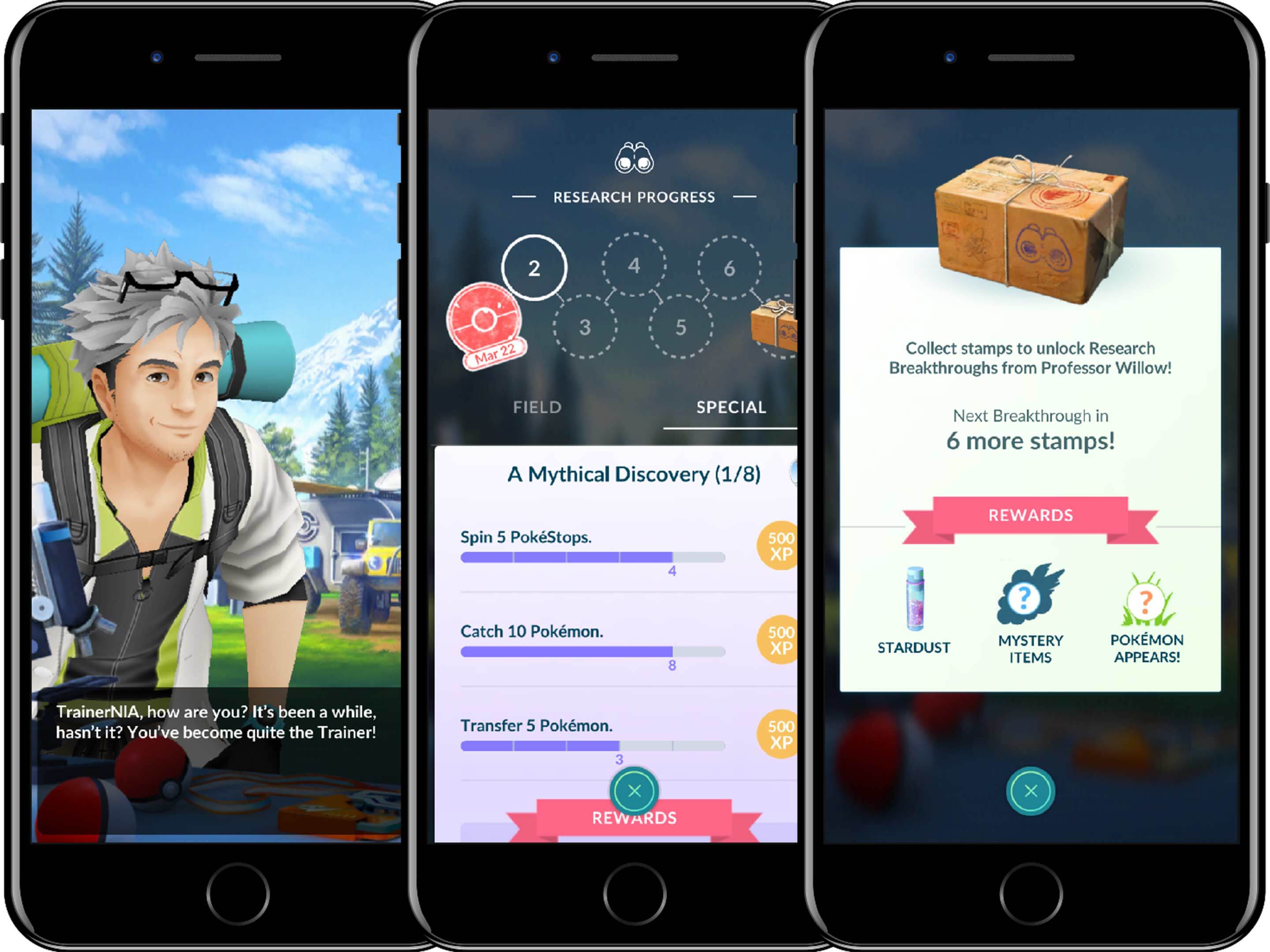 As of writing, we still don't have a concrete information what the plans of Niantic, but this theory is a good way to release the missing Pokemon in the game. Hopefully, we will know more details about the future of the mythical and other Pokemon in Pokemon GO.
That's all for now trainers. Want to see more theory like this? Then follow and like our Facebook page Pokemon GO Informer or join the discussion at our Pokemon GO Group.[/sociallocker]