Pokemon GO is one of the hottest mobile game that hit Singaporean people. According to a recent survey, Singapore is one of the top countries in Southeast Asia that has the most active Pokemon GO player since Pokemon GO was released in the country.
There are lots of guides out there to help you optimize your Pokemon GO experience, but for now, we have decided to help our Singaporean Pokemon GO players to find the best place for Pokemon hunting.
Top Pokemon GO Hotspots In Singapore
Wildlife Parks
Starting off the list is the Wildlife Parks. According to the official report, 4 of the Wildlife Reserves Singapore (WRS) parks Jurong Bird Park, Night Safari, River Safari and the Singapore Zoo has a total of 78 PokeStops and 8 gyms.
To help their visitors who love playing Pokemon GO, WRS has made a map showing the details and locations of the gyms and Pokestops.
Orchard Road
This road in Singapore has become one of the most talked areas in many Pokemon GO social media and other community. Orchard Road has a massive number of PokeStops where many fans use their Lure Modules to catch more Pokemon.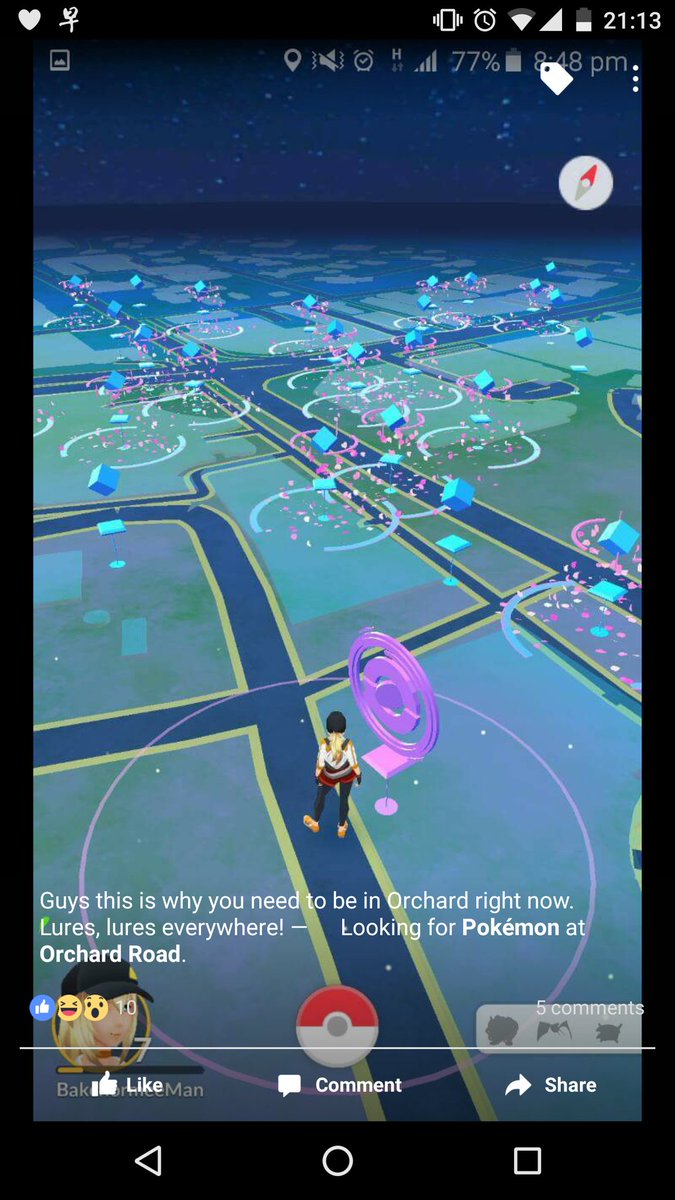 If you don't have enough Lure Modules and want to complete the Pokemon GO Research to find the Mythical Mew, then maybe Orchard Road is the best place for you!
Capitaland Malls
Aside from the other malls who embraced the Pokemon GO craze, CapitaLand is also one of the hottest places to catch some Pokemon.
Just when the game was released in Singapore, Capitaland is one of the establishment that offers amazing rewards to the Capitastar members who are playing Pokemon GO.
Botanic Gardens
If you don't want the city life experience when playing Pokemon GO, then we recommend you to visit the Botanic Gardens.
According to a Reddit thread, Botanica Gardens have a huge count of PokeStops and 5 gyms. What's more special with this place is that you're not only gonna find some Charizard but also a real-life Pokemon, that's the giant lizard that roams around the area. Don't worry, it's harmless.
Resorts World Sentosa
This is known as the home of popular attractions like the Universal Studios Singapore and SEA Aquarion. RWS has also become popular because of the numbers of PokeStops and unusual rare spawns of Pokemon.
Resorts World Sentosa is a crowded place, especially during the weekend, so if you want to meet some new Pokemon GO trainers, it's the best place for you to hang out.
Chinese Gardens
If you're a member of a Singaporean Facebook Pokemon GO group, then you know how populated of Pokemon, PokeStops, and gyms the Chinese Garden has been offering. Chinese Garden is a short walk from the MRT station bearing the same name.
Changi Airport
The airport welcomes their visitors with lots of PokeStops and gyms. You can freely roam the terminals and you can definitely find some good Pokemon in the area. There are also gyms where tourists and neighbors can fight and defend.
Of course, expect that these gyms will be taken down because there are thousands of Pokemon GO players who pass by the airport. Lure Modules are also common in many Pokestops in the area.
MRTs
Last but not the least are the MRTs. It's also one way to stumble across Pokemon and get around to even more Pokestops and gyms.
By looking at the unofficial Pokemon GO Singapore map, it seems like there are numbers of Pokestops in a single MRT station. However, your egg distance during travel will not be counted since the speed of the vehicle is above the walking speed limit.