Black Clover Episode 133 Return Date Confirmed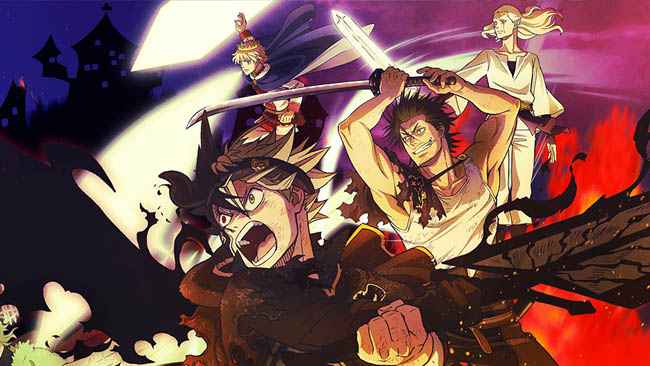 Following the delayed release of the new episode of Black Clover anime series, Studio Pierrot has officially announced the return date of Black Clover Episode 133.
Due to the COVID-19 outbreak in April 2020, the studio has temporarily postponed the release of the 133rd episode of Black Clover anime. This is actually not surprising due to the fact the Japanese government placed the country in a state of emergency. Now, it seems that things are slowly getting back to normal as the production team revealed the return of Black Clover anime.
There have been rumours about the return of the series this past few days and it seems that all of these reports are legit. According to the official announcement shared on Twitter, Black Clover confirmed that the series will resume streaming on July 7th.
【放送・配信再開のお知らせ】
新型コロナウイルスの感染拡大防止への対応に伴い、第133話以降の放送・配信を延期しておりましたが、7月7日(火)より放送・配信を再開いたします。

▼詳細はこちらhttps://t.co/eDG96TettF

放送・配信の再開を今しばらくお待ち頂けますようお願い申し上げます。

— ブラッククローバー_テレビアニメ公式 (@bclover_PR) June 22, 2020
"Thank you for your continuous support for Black Clover! Today, we are here to announce that Black Clover will resume streaming from July. Episode #133 will be available to you on July 7th (JST), and this will be followed by more new episodes. Please be excited," the post says.
As of writing, the schedule and timeslot of the anime series is still airing the previous episodes of Black Clover. Until the broadcasting resumes, Black Clover fans can enjoy the story of Asta in the previous episodes.
About Black Clover
Black Clover follows the story of Asta, a boy born without any magical power. Asta dreams of becoming the next Wizard King and with the help of the devil inside him and his friends, he starts striving to achieve his dream.
Black Clover is a Japanese manga series written by Yuki Tabata. The manga series was serialized by Shueisha in February 2015. Since its serialization, the manga already reached 28 volumes. In October 2017, studio Pierrot released the first season of the anime adaptation of Black Clover.