Boruto Chapter 60 Spoilers, Discussions, and Release Date
The new chapter of the Boruto: Naruto Next Generations manga series is now out. Many manga fans are caught off guard by the surprise that Masashi Kishimoto has prepared.
The previous chapter covers some conversations between Kawaki and Amado. At the same time, the manga also introduced another formidable opponent that will threaten the peace of the ninja world.
Amado's Hidden Motives
Kawaki wakes up after having a nightmare where we see him being strangled by Code. Kawaki said that he's no longer a vessel but Amado objects and told him that he's still a vessel of the Otsutsuki. The only thing that changed is that Isshiki Otsutsuki is already gone for good and he won't be able to use Kawaki anymore.
As they continue, Amado told Kawaki that he is willing to give him a new power in form of a Karma that's purely a weapon. While Kawaki's fighting ability is too low to compete with the incoming threat, the boy still rejects the offer.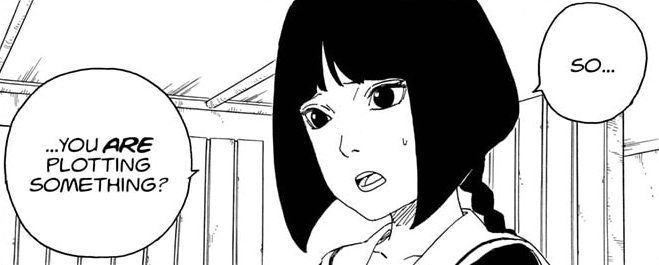 Sumire asked Amado about how he can reconstruct Kawaki's karma. Amado said that while the karma is already gone, the details about it have already been stored and he's capable of replicating it. Sumire continued his questions and asked the former member of the Kara of his real motives. However, Amado did not spill any more details about his plans.
Eida Introduced Daemon
Apart from Amado's plot, the new manga chapter also brings another formidable opponent. Inside Boro's hideout, Eida introduced  Daemon to Code. According to Eida, Daemon is her younger brother and the other person who can easily kill him.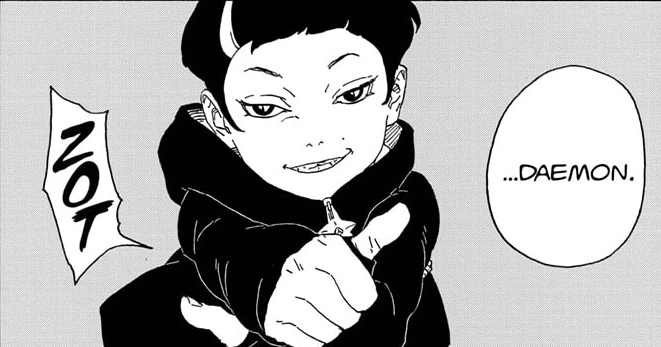 Daemon showcased his skills by taking on the guards who found them. As Eida describes, Daemon can reflect the power of the enemy who intends to kill him. Code was surprised to see such a powerful kid in front of him.
Boruto Chapter 60 Release Date
Chapter 60 of Boruto: Naruto Next Generations is scheduled to officially release on July 20, 2021. Unlike the other popular manga series out there, Boruto: Naruto Next Generations is only getting one chapter per month. Given this month's chapter has already been released, manga fans will have to wait another 4 weeks to see another chapter.
The Boruto manga has been serialized by Shueisha and it is part of the Weekly Shonen Jump magazine. The official English translation of the upcoming chapter will be available on Manga Plus and Viz Media.
Boruto Chapter 60 Spoilers
As of the moment, the spoilers and raw scans for Chapter 60 are not yet available. Spoilers are usually being leaked a few days before the official release of the chapter.