Dr. STONE Chapter 202 Spoilers, Discussions, and Release Date
Dr. Stone is such a wonder manga series with a lot of twists and mysteries. To revive humanity after being petrified, Senku Ishigami embarked on a new journey to recreate the world.
In the latest chapter of the Dr. Stone manga titled "Morse Talk", Senku's team has started their journey to establish other cities around the globe. What's interesting is that the manga sees the return of the mysterious Why-man.
Who is Why-man?
Why-man is considered the main antagonists of the series. During the creation of the antenna back in the Kingdom of Science, Senku and the others received a message from Why-man.
It was his last connection with Senku until Chapter 201 where Ukyo received a new signal. Unlike the previous message, Why-man sent a message asking them if they want to die.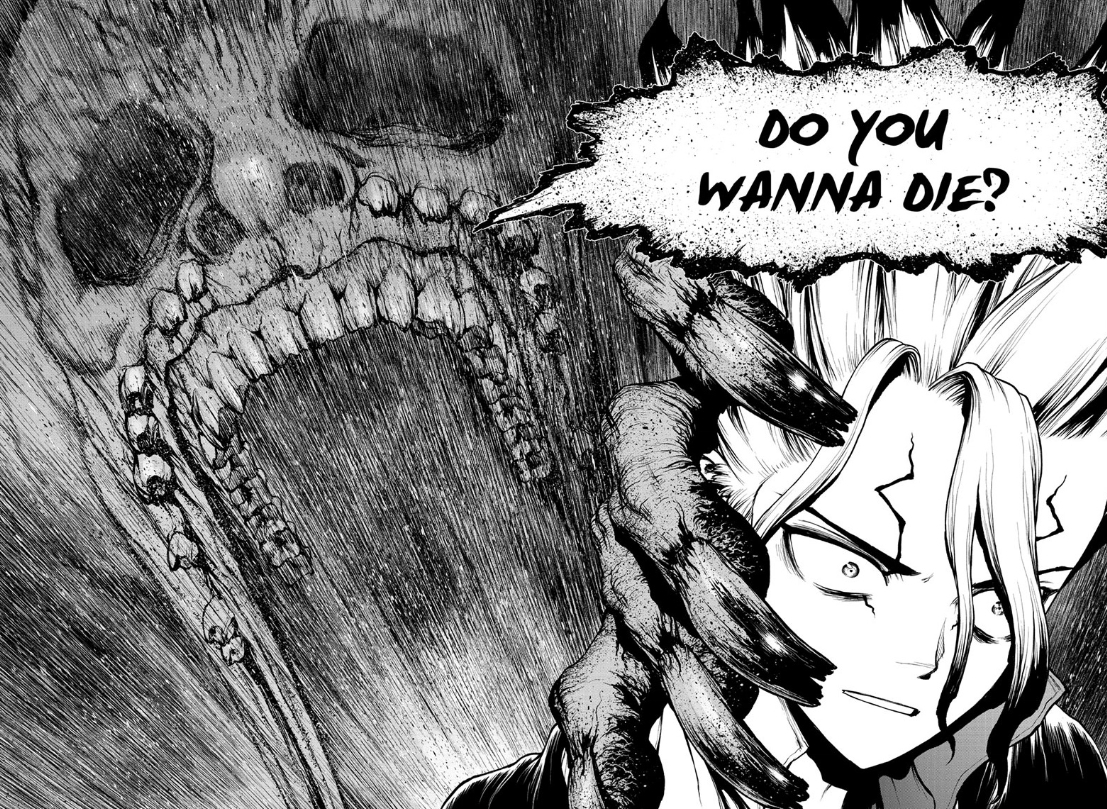 The new message that they received a little bit terrifying for others, but for Senku and the Kingdom of Science, they just got another motivation to keep moving forward. Sooner or later, Senku will be able to figure out Why-man's real identity.
Senku Headed to Spain
Their exploration needs to continue as they need to find all the resources that are needed to create a rocket that will bring them to the moon. For this reason, Senku marked Barcelona, Spain as their next destination.
Dr. Stone Chapter 202 Release Date
Chapter 202 of the Dr. Stone manga series is scheduled to release on June 27, 2021. As usual, you can read the official release of the manga chapter on Viz and Manga Plus.
About the spoilers and raw scans of Chapter 202, expect to see a few days before the official release of the English translation of the manga. It usually goes online with either Japanese or Korean language on some community sites such as Reddit.