Far Cry 5 Is The Second Biggest Launch in Ubisoft's Game History
Far Cry 5 is now the second biggest launch in Ubisoft's history following the step of Tom Clancy's The Division. According to the announcement by Ubisoft yesterday, the game already made $310 million for its first week since it was released.
Far Cry 5 has doubled its sales compared to its previous franchise for Far Cry 4 during the launch week. Interestingly, the game has been boosted with the help of the many Twitch users which has been reported to have a total of 55,000+ hours of streaming.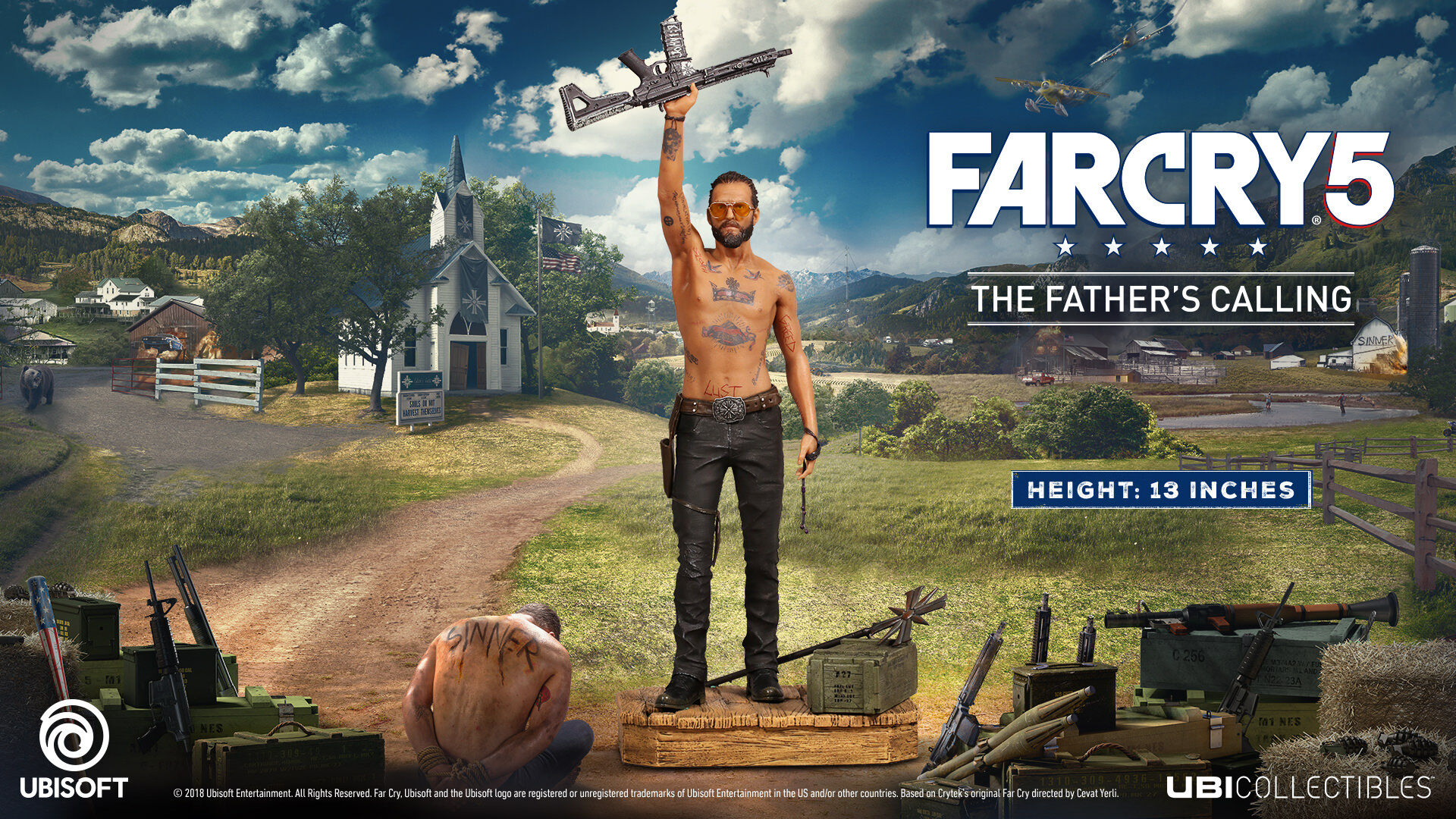 During the recent interview with the President of Ubisoft America Laurent Detoc,
Far Cry 5, like the real Montana, is a vast and gorgeous playground filled with colorful stories for players to enjoy and share. We're grateful to newcomers and fans of the series who have joined us in Hope County and have collectively grown our community.
Executive Producer on Far Cry Dan Hay has also added,
I'm proud that the culmination of years of passionate work from the team is paying off, and that Far Cry 5's experience resonates with so many people. We are humbled by players' reception of the game and fired up to keep growing and supporting the Far Cry community in the months and years to come.
Following this reveal, Ubisoft also shared some statistics from the first week of the game. Revealing some fun facts like 5+ million fishes caught, 155 million civilians saved and more. Nick Rye (providing the air support) turned out to be the most popular Gun for Hir companion, while Boomer holds the record for the most popular Fang for Hire.