Funko Announces New Marvel's Avengers: Endgame Pop
To celebrate the success of the Avengers: Endgame movie, Funko has announced that they will be releasing new Avengers: Endgame inspired pops.
If you're living in a cave and don't have any idea what's happening in the outside world, we got you covered. Avengers: Endgame already broke several records and during its opening, it managed to hit $1.2 billion. That being said, Endgame is one of the greatest Marvel movies of all time.
Now, in partnership with Marvel Entertainment, Funko will be releasing new Avengers: Endgame inspired pops. Right now, only 3 characters are getting these new pops including Hulk, Thor, and Rescue (Pepper Potts).
While there are only 3 characters that have been confirmed, each character will have different versions.
The Hulk (Shiny Makeover)
The new Hulk pop will be getting a shiny makeover as green, yellow, blue, red, orange, and purple chrome. These pops will be a Walmart exclusive item so make sure you visit the nearest store in your area.
The Hulk (With Gauntlet)
Funko really loves the Hulk right now as it will also be getting another version of pop. This time, Hulk will be wearing a gauntlet.
Thor (Casual)
This Thor pop version will feature the classic lad in sunglasses and sandals. Give him a mug of beer and you'll be friends forever.
Thor (With Stormbreaker and Mjolnir)
Don't forget about the Mjolnir. Only the worthy can carry this item. This new Thor pop will now hold two of his items, the Stormbreaker and the Mjolnir. Get ready for more thunder!
Rescue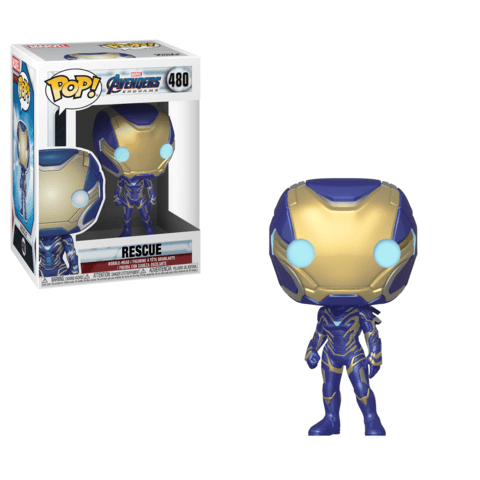 If you haven't watched the movie yet, then be warned that this line contains spoiler. Pepper Potts has made an entrance in the final battle between the Avengers and Thanos and his forces. Now, look at this pop which reminds me of the saddest moment in Avengers: Endgame.