Heaven Dust 2 PC Keyboard and Gamepad Controls
Want to experience the world surrounded by zombies in Heaven Dust 2? If so, here are the Heaven Dust 2 controls to help your survival in the game. Note that you can change and modify these controls by going to the settings section of Heaven Dust 2.
Heaven Dust 2 Controls
Keyboard
Backpack / Menu – Tab
Switch Sidearm – 1
Switch to Rifle – 2
Reload – R
Raise Gun / Cancel / Back – Right Mouse Button
Melee Weapon – Mouse Wheen Button
Fire / Confirm / Interact – Left Mouse Button
Fire Grenade – F
Electric Grenade – G
Execute – E
Sprint (Hold) Spacebar
Movement – W A S D
Map – M
Diary – J
Tutorial – K
You can also refer to the Heaven Dust 2 visual controls below: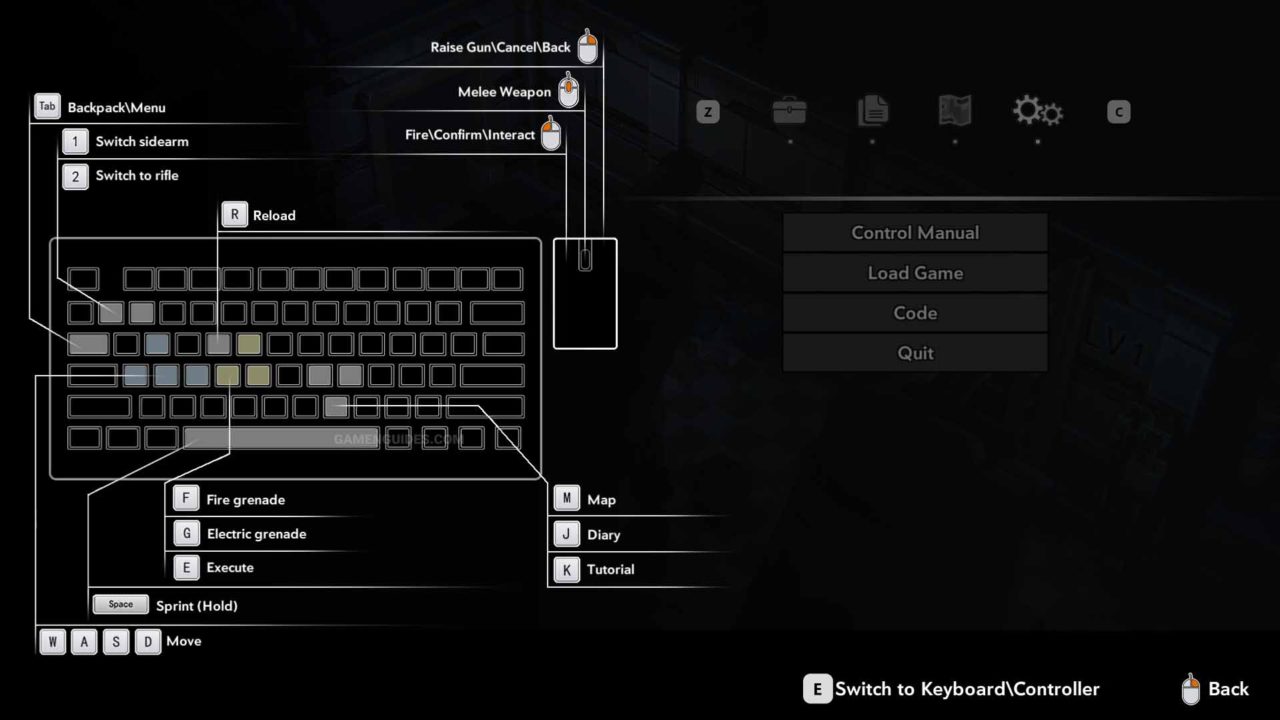 Gamepad
Execute – LB
Raise Gun – LT
Map – View Button
Backpack / Menu – Menu Button
Fire – RT
Fire Grenade – RB
Movement – Left Analog Stick
Switch Sidearm – D-Pad Up
Switch to Rifle – D-Pad Down
Diary – D-Pad Left
Tutorial – D-Pad Right
Aim (while raising gun) – Right Analog Stick
Melee Weapon – R3
Electric Grenade – Y
Reload- X
Cancel / Back / Sprint (Hold) – B
Confirm / Interact – A
Did we miss any Heaven Dust 2 keybinding? Please let us know in the comment section below and help us improve this guide.