This page will be covering the solutions on how to fix King of Retail crashing on startup, lag, FPS drop, and performance issues that have been appearing in the game
King of Retail is the latest game by developer Freaking Games. Since its release, many players are complaining about the King of Retail crashing, lagging, and sometimes, black screen. While the developer has been continuously releasing new updates to fix these kinds of concerns, it seems that not every loophole has been fixed. While we are still waiting for a new update to fix these issues, here are the recommended methods to fix the King of Retail in-game issues.
Known King of Retail Issues
Here is the list of issues that have been reported by many players while playing King of Retail:
Crashing
Black Screen
Lag
Screen Tearing
Stuttering
Recommended Fixes for King of Retail Issues
There are lots of factors that may cause King of Retail crashes, black screen, lag, screen tearing, and stuttering. If you're one of the King of Retail players having at least one of the mentioned issues, here are the recommended steps that you need to do to fix and address the problem.
Check King of Retail System Requirements
One of the main reasons for having King of Retail crashing and black screen issues are not meeting at least the recommended system requirements of the game. If you downloaded King of Retail without checking the requirements first, you can find the full system requirements below:
King of Retail Minimum Requirements
OS: Windows 10
Processor: Intel i3/AMD A4000 3.0 GHz Dual Core or better
Memory: 4 GB RAM
Graphics: NVIDIA GeForce 660 series or AMD 7850
DirectX: Version 11
Storage: 15 GB available space
For those who meet the requirements but still getting the issues mentioned above, below are the fixes that you can try.
Update Your Drivers
King of Retail is released in a good condition. If you meet the minimum requirements of the game, it's likely that your outdated graphics driver is the main reason why King of Retail is crashing. We highly recommend getting the latest update for your PC. You can visit your hardware manufacturer's official website to get the latest update for your device.
Manually downloading and installing drivers for your PC is time-consuming. For some, updating drivers may be a little bit complicated. For those who want an easier method, we recommend trying IObit's Driver Booster to automatically download and fetch the latest and needed driver update for your PC. In our case, we used Driver Booster to update and fix the crashing and performance issues in King of Retail. You can follow the steps below on how to use the software:
Download Driver Booster.
Once downloaded, install and run the software.
Click the Scan button and let Driver Booster scan any outdated drivers on your PC.
If the software found any outdated driver, click the Update Now button located on the upper left of the window.
Wait until the Driver Booster finished the driver download and installation process.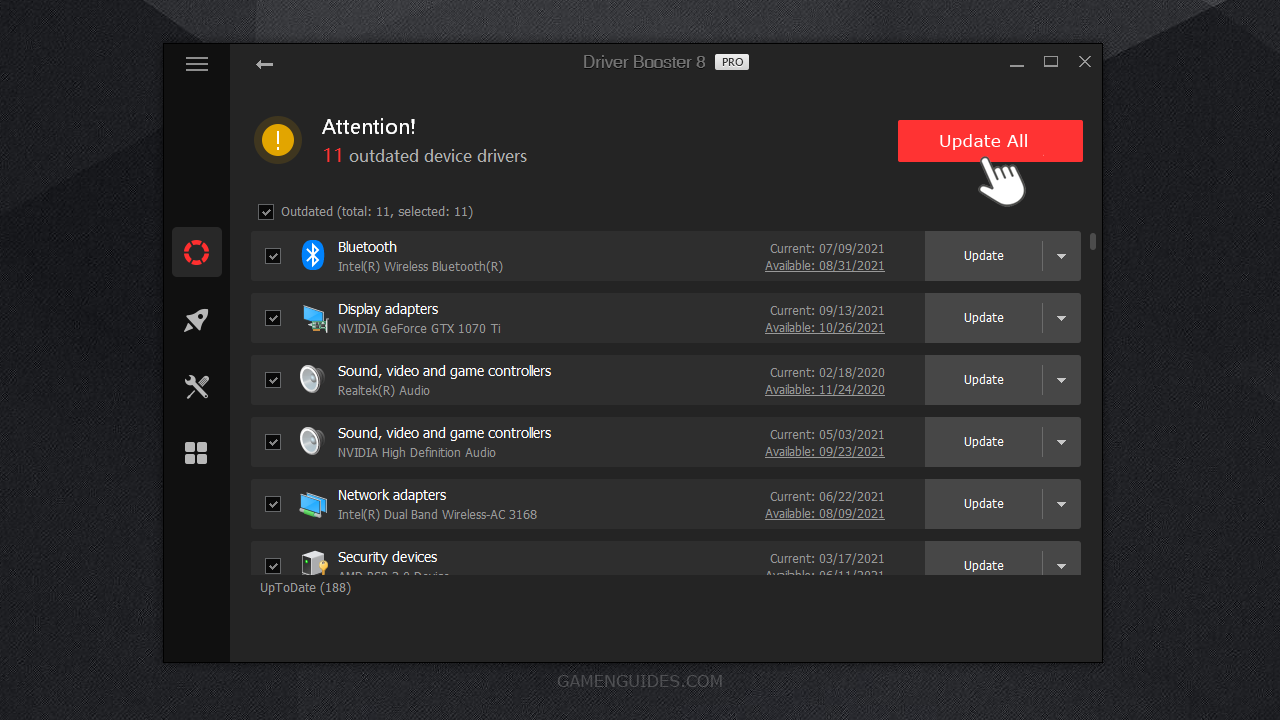 Note: Your PC may restart several times depending on the drivers that are being updated. Worry not, as this is a normal process for the Windows operating system.
After the driver update completion, try running King of Retail and see if you still encounter the issues that you have earlier.
Verify Game Integrity
Assuming that you tried the two methods above but still experiencing some King of Retail issues, you can try verifying the game integrity of King of Retail. Using this process, Steam will scan all the needed files or fix any corrupted files associated with King of Retail.
Open Steam and go to Library.
Select King of Retail from the game list on the left side.
Right-click and select Properties.
Click the Local Files tab.
Click the Verify integrity of game files… button.
Check out the image below for the steps.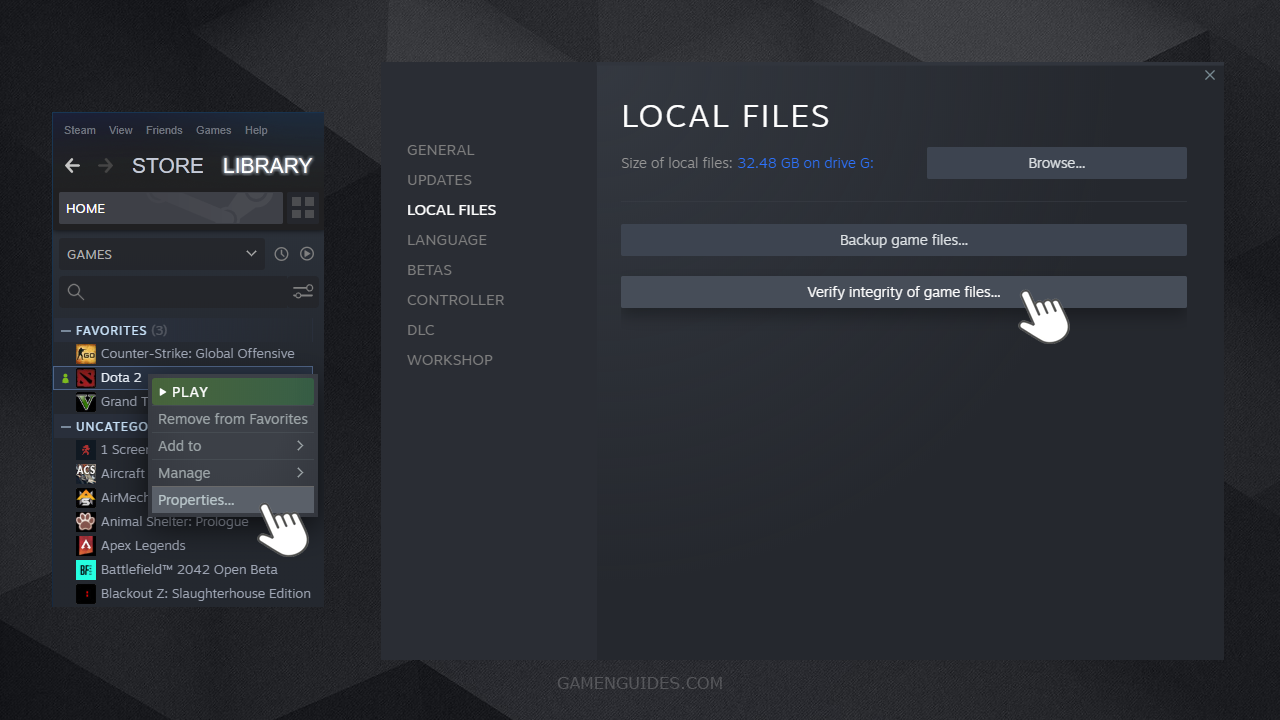 Right after clicking the verify button, all you have to do is wait until Steam completes the file verification for King of Retail.
Kill Resource-Hogging Applications
Chances are you have lots of applications installed on your PC. Some of these applications have been constantly using the resources that possibly trigger King of Retail crashing. We highly suggest closing the software that you are not using while playing King of Retail.
Some of the most popular software that eats lots of resources while in the background are Media Players, web browsers such as Firefox and Chrome,  and more. You can close these applications by closing them using the Task Manager.
Disable Antivirus
Another reason why King of Retail keeps on crashing on PC is your antivirus. Antivirus companies have been usually updating their software to enhance security. There's a chance that King of Retail's executable file (.exe) is being marked as a virus. Disable or temporarily disable your antivirus or any security programs on your computer. If you download the King of Retail from the official store, we're 100% sure that the game files are safe. So, you have to exclude the .exe of King of Retail and see if the problem has been solved.
Contact the Official Support
If you're still having some King of Retail issues after trying all the recommended fixes above, you can always reach the official support team of King of Retail. You can visit their official website or join the discussion on the King of Retail discussion community on Steam.