Twisted Metal designer and God of War creator David Jaffe has confirmed that their team was developing an Iron Man VR game for PlayStation.
Following the shut down of Bartket Jones, Jaffe has announced that the team is was working on an Iron Man VR game. The news has been revealed to his more than 46 thousand Twitter followers. According to Jaffe, the VR technology being implemented to Iron Man game will allow players to use their VR headset's microphone to talk and communicate with J.A.R.V.I.S.
J.A.R.V.I.S is the AI technology designed by Tony Stark to help him manage his life and in the Iron Man VR game, the AI would inform players that their Iron Man suit is low in power and more. In addition, a feature called "Marvel Team-up" would be added to the game which will allow players to communicate with other players and help them with their missions.
Quoted from the official Tweet:
Any So Cal gamers interested in owning some gaming history? Sadly we are shutting down our Bartlet Jones offices and there's some great props that we're trying to unload to folks who are into such things. Ex: Sweet Tooth's machete we used in TM2012 movies; Sweet Chick's mask,etc.

— David Jaffe (@davidscottjaffe) February 28, 2018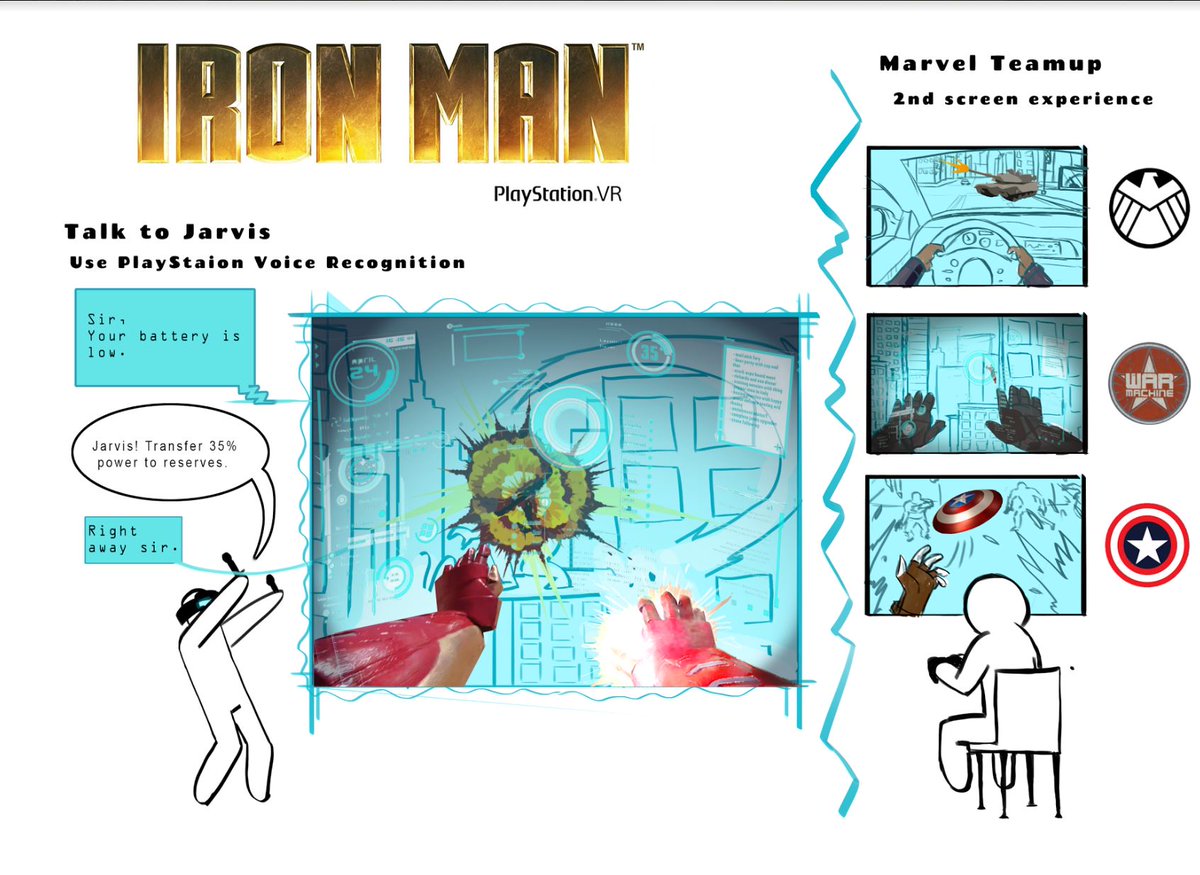 FYI: We had a PSVR IRON MAN game we were prototyping at Bartlet Jones! It was unfunded and @MarvelGames knew NOTHING about it (we were gonna pitch it to them later and HOPE they liked it!:). You could talk to JARVIS using PSVR mic while flying around;was so cool! Maybe one day!:) pic.twitter.com/0QSYkyAogh

— David Jaffe (@davidscottjaffe) February 27, 2018
In the closing remarks, Jaffe said on his tweet "Maybe one day!" suggesting that he is still interested to continue this project after the fall down of Bartlet Jones.
Although Marvel knew nothing about this game yet, Jaffe said that the game would be so cool. In response to Jaffe's tweet, fans suggested that they would likely to purchase the PlayStation VR set just to play the Iron Man VR game and the concept that was mentioned would bring a lot of fun.