Lagiacrus Is Not Coming To Monster Hunter World According To Capcom
Unfortunately, the underwater monster Lagiacrus will not be coming to Monster Hunter World or in any future updates according to Capcom. This might disappoint fans who experienced the wildness of this monster which was introduced in Monster Hunter 3.
The reveal has been made at the GDC 2018 during the Monster Hunter World Postmortem: Concept Design through Prototyping and Iteration panel. According to the Yuya Tokuda, Monster Hunter World game director, the fearsome Sea Wyvern is not coming to the final version of the game.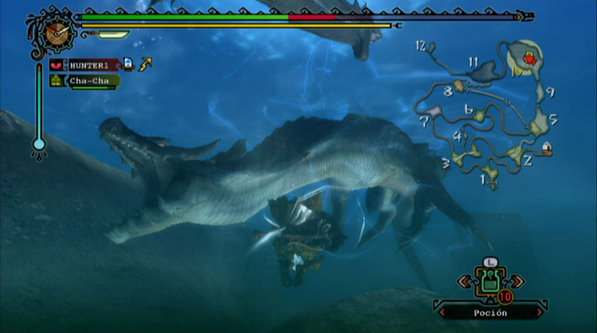 During the announcement, Tokuda has revealed that the monster Lagiarcus was initially included in the game but it was removed in the final version. A prototype footage was shown at the panel where it shows a hunter tracking down an Anjanath and luring it up to a waterfall, but before it was swept by the water currents, Anjanath was eaten alive by the monster Lagiacrus.
Monster Hunter World just recently received a major update where the fearsome Deviljho was introduced along with the new weapons, armors, and a quest called "The Food Chain Dominator.
Monster Hunter World was released on January 25, 2018 on PS4 and Xbox One. The game will also come to PC, but as of this moment, there is still no official release date for the platform.