MAPPA Reveals Jujutsu Kaisen Anime Movie's Release Date
Following the initial reveal of the Jujutsu Kaisen 0 anime film, MAPPA studio has officially announced the release date of the movie.
According to the details revealed during the Juju Fes 2021 in Saitama, the upcoming Jujutsu Kaisen 0 anime film will premiere on December 24, 2021. This unexpected premiere date was surely one of the best Christmas gifts for Japanese Jujutsu Kaisen fans.
Along with the release details announcement, a new visual for the movie was released. The new visual features Yuta Okkotsu, a former student of Satoru Gojo, and Rika Orimoto, Yuta's childhood friend who died in a car accident.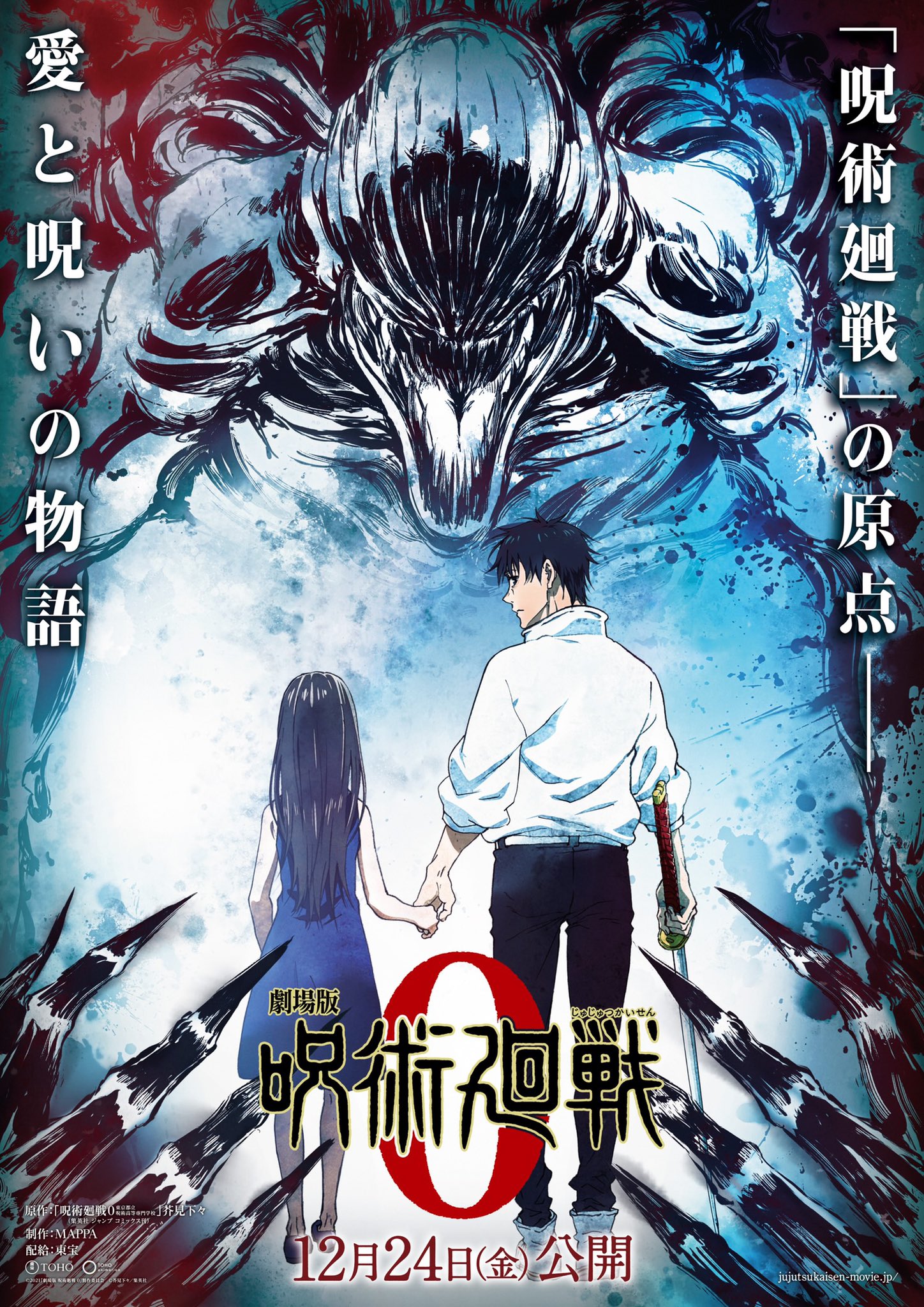 Jujutsu Kaisen anime film was announced after the airing of the last episode of the first season of the Jujutsu Kaisen anime series. During the announcement, MAPPA also released a teaser trailer for the anime movie.
On the other news, Jujutsu Kaisen manga author has announced the series will be put on hiatus for a few weeks. Shueisha's staff has revealed that this decision was due to the author's health concerns. Fortunately, Gege Akutami clarified that it's not a serious illness.