Mieruko-chan Episode 5 Release Date, Spoilers, and Recap
The horror in Mieruko-chan Episode 5 is fast approaching. Now that the 4th episode has already been aired, anime fans are now waiting to see Miko as she conquers the horror in her everyday life. To help you prepare for the upcoming episode, this anime guide will give you all the details that you need to know about the upcoming episode of the anime series. Read on to learn the official release date and the recap of the previous episode.
Mieruko-chan Episode 5 Release Date
So, will there be a delay or schedule changes for the upcoming episode of Mieruko-chan? According to the details, there will be no delay in the release of the upcoming episode. That being said, expect to watch Mieruko-chan Episode 5 on October 31, 2021. The upcoming episode titled "I See Them, Too", will be available for streaming on Funimation. Meanwhile, select countries in Asia such as Singapore can stream the 5th episode of Mieruko-chan anime on Youtube via Muse Asia's channel for free.
Mieruko-chan Episode 4 Recap
The 4th episode of Mieruko-chan anime titled "Yep, She Sees Them", was aired on October 24, 2021.
At the start of the anime, Miko's younger wakes her up as she was sleep talking. Miko's day has been welcomed with another terrifying morning as she starts seeing ghosts in the bookstore and vending machines. Kyousuke notices Miko's strange behavior and suspects that Miko has an abusive boyfriend. To protect Miko, Kyousuke secretly followed Miko, unaware that her sister has been seeing ghosts.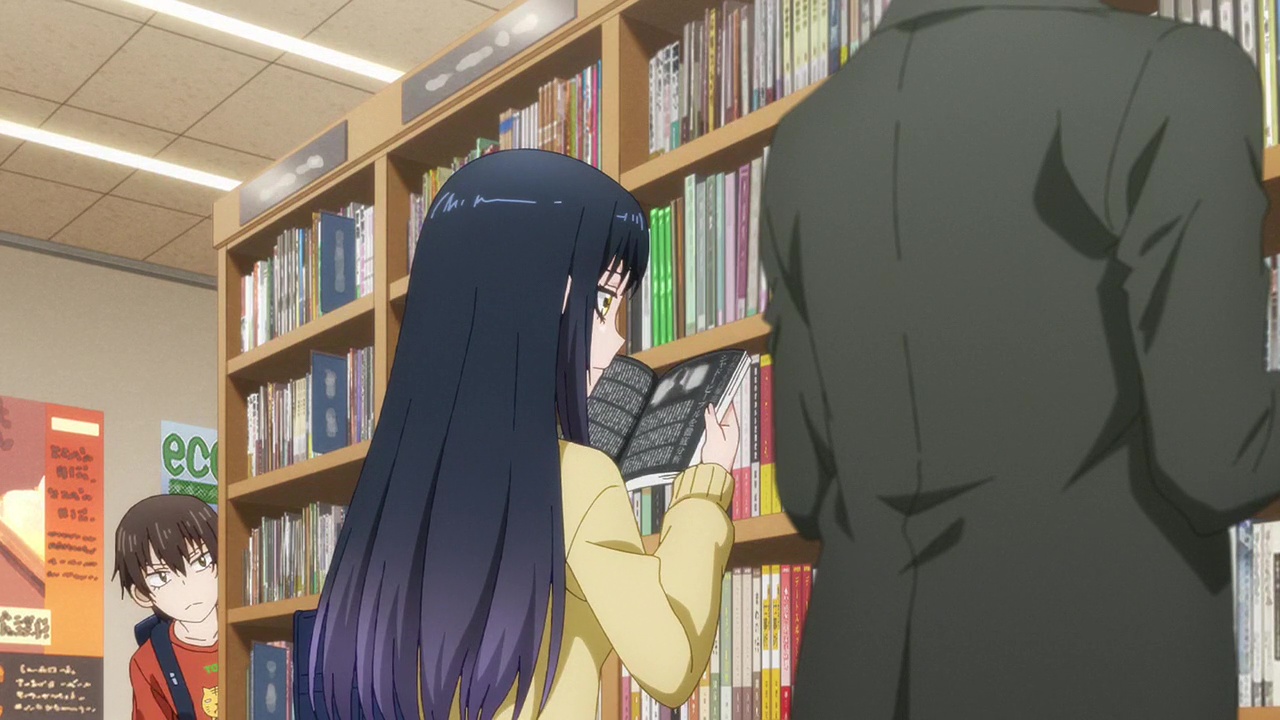 Later that night, while Miko was taking a bath, another ghost appeared in the bathroom. Kyousuke, on the other hand, suddenly entered the bathroom as he was still trying to figure out Miko's unnatural behavior. With Kyousuke entering the room, Miko took the chance and asked his brother to join her.
The next day, Miko wakes up and started to prepare for school. Miko joined her family to eat breakfast but a large ghost was lurking in their dining room. Kyouske asked Miko if the pudding on their refrigerator was hers, to which Miko agree. With the unwanted visitor around, Miko excuses herself. But just before she left the house, Miko grabbed the pudding and put it on her father's funeral altar.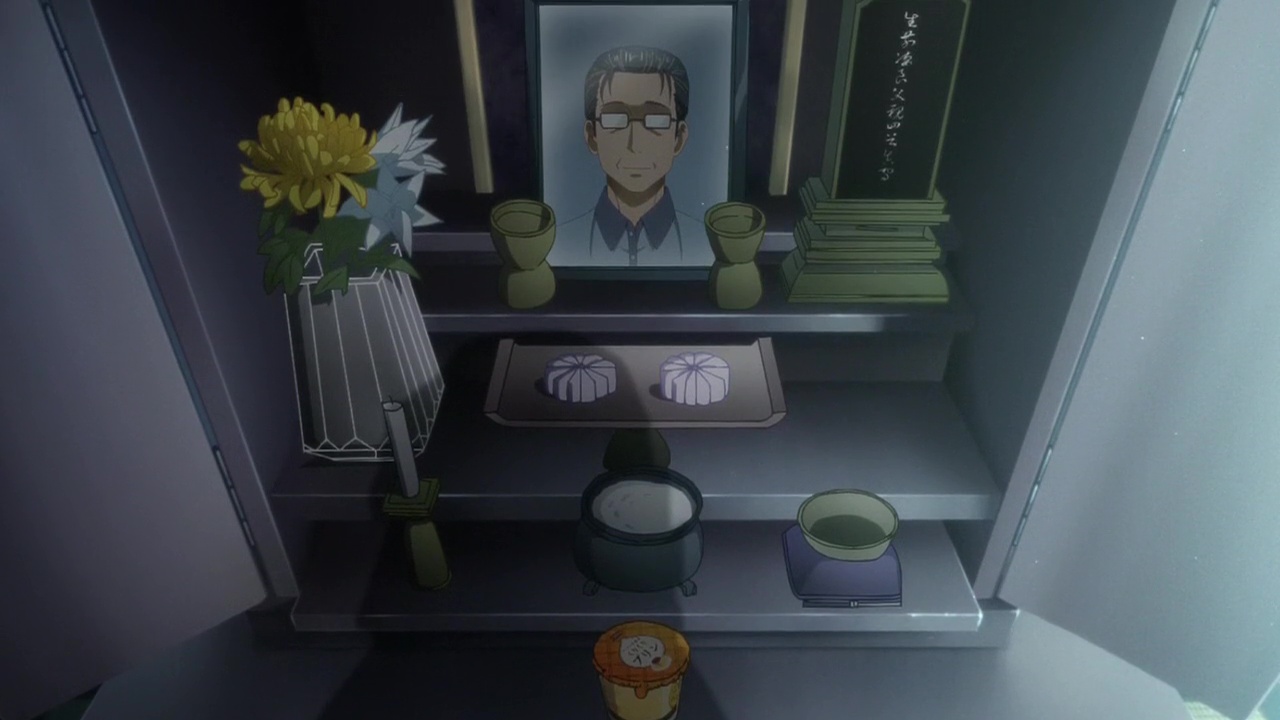 It turns out that Miko's father was already dead and what she has been seeing all this time was his father's ghost. Right after putting the pudding on the funeral alter, Miko's father apologized for eating her pudding without asking her permission before he got into an accident that causes his death. With the words that she heard, Miko found happiness and closure with her father.
Just before the episode ends, the anime also revealed that Miko sees ghosts while she was watching the television broadcast with his brother.