My Hero Academia Chapter 333: The United States of America's Number 1 Hero Dies
Boku no Hero Academia Chapter 333 titled "Ghost", was officially released on November 14, 2021. The chapter features how Shigaraki was able to steal Star and Stripe's quirk, the United States of America's number one pro hero's fate, and the effect of the stolen quirk on Shigaraki's body.
New Order Quirk Stolen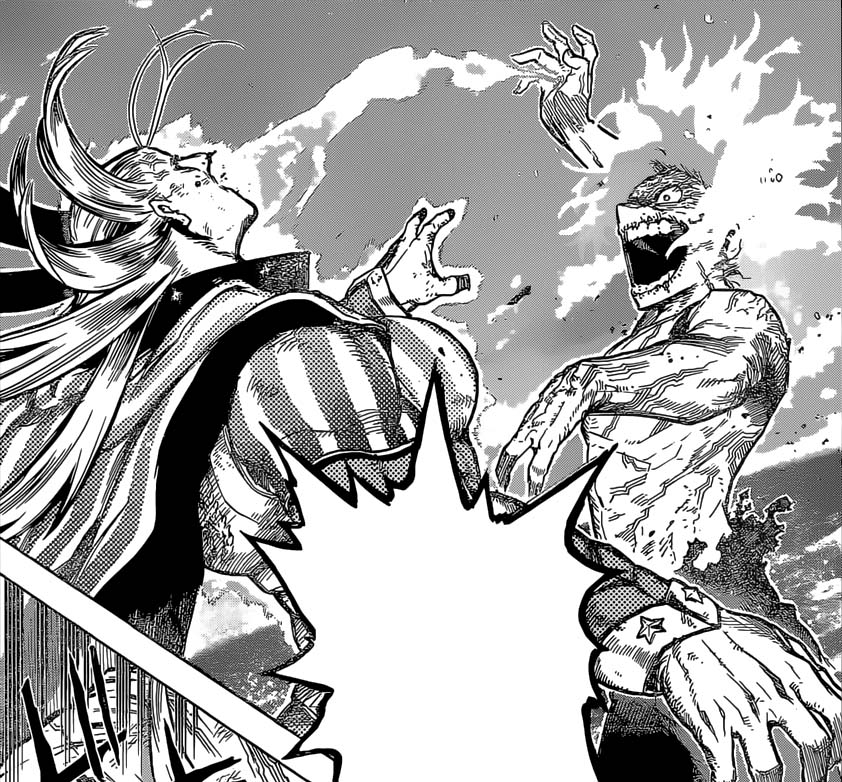 Just right after grabbing Star and Stripe, Shigaraki immediately stole her quirk. The hero tried to set a new rule to nullify Shigaraki's decay, but it seems that it was too late for her as she acknowledged that she had reached the upper limits of her physical enhancements. At the same time, Shigaraki celebrates and declares that he was able to steal Star and Stripe's quirk.
New Order Attacks Shigaraki's Other Quirks
Having a new quirk, Shigaraki was excited to test its power. Shigaraki tried to set a new rule, but before he could impose the new rule, his body started exploding. It turns out that Star and Stripe was able to impose a new rule just before Shigaraki was able to steal it from her. Star and Stripe order her quirk to revolt against other quirks. Given that Shigaraki possessed multiple quirks, the New Order started fighting the other quirks inside Shigaraki's body.
Star and Stripe Bids Farewell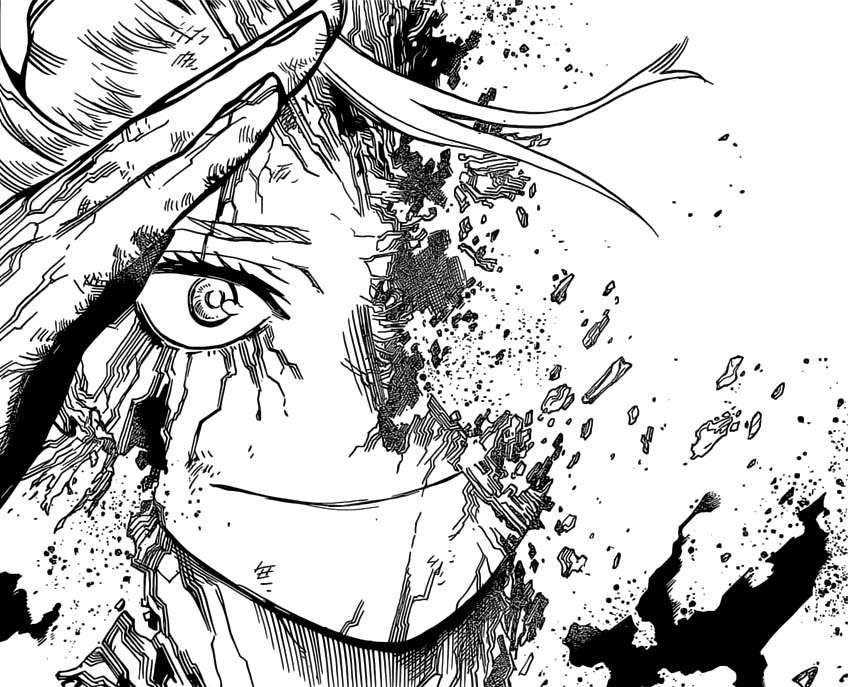 Star and Stripe, knowing that she had already reached her limit, thanked her comrades for all the things that they'd done. The strongest woman also thanked All Might for saving her, resulting in her being able to experience a wonderful life. She also said that her sacrifice is her way of paying All Might for what he has done in the past. As the hero's body started decaying, Star and Stripe raised her hand and saluted her comrades.