Just a few days after the announcement of the Pokemon GO Community Day and the launch of the Legendary Kyogre, Niantic has released a new set of EX Raid Invitations in Pokemon GO today.
There are some changes to the new EX Raid system in Pokemon GO. However, it is also the same as the previous EX Raid invitations, just a premium pass to battle and has a chance to catch the Legendary Mewtwo. We would like to congratulate all the trainers who received these invitations especially to all first time players who received it.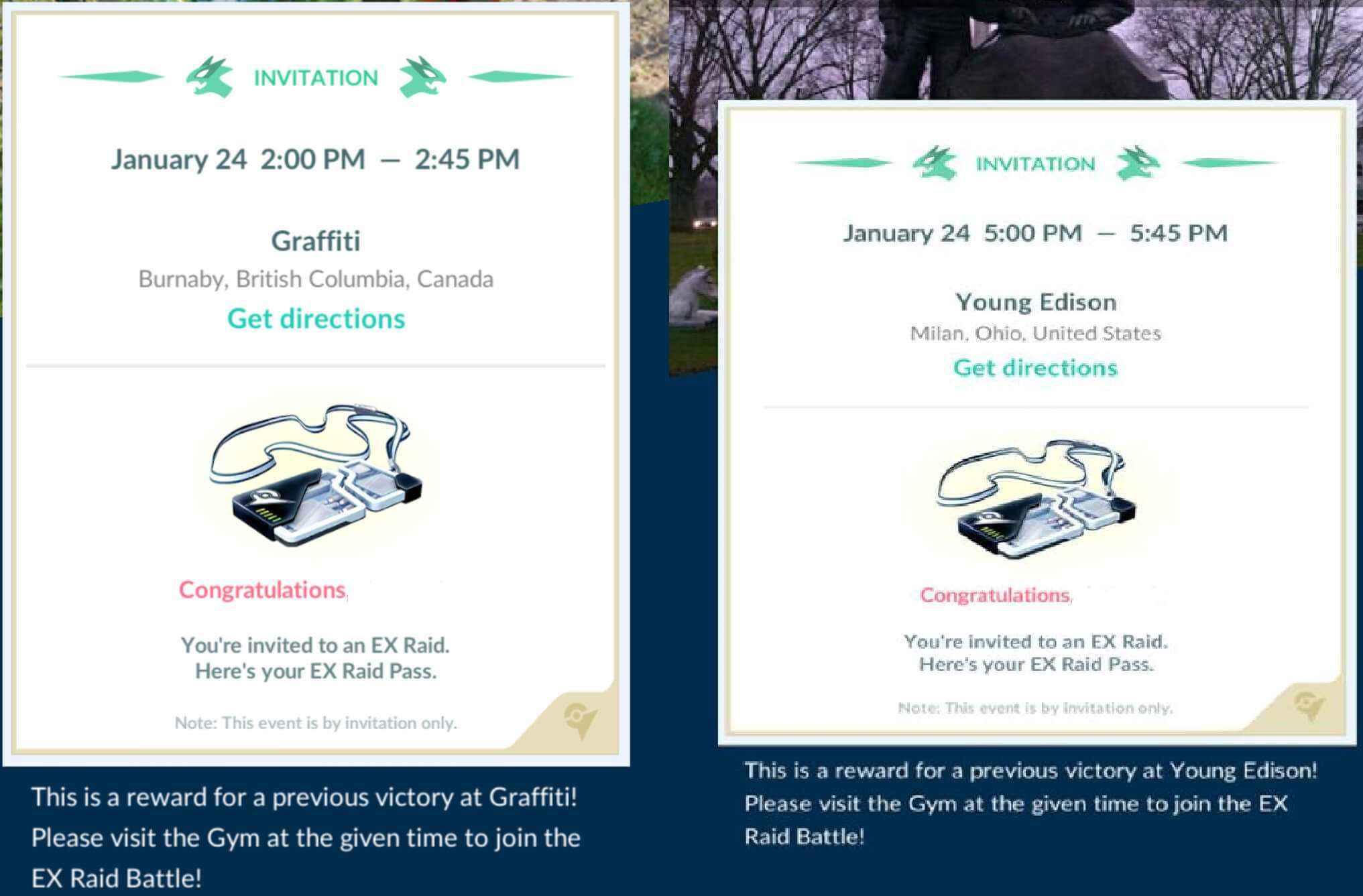 Confirmed EX Raid Battle Changes:
The new EX Raid Battles will take place and can be found in gyms near the parks and sponsored areas.
Players with high-level gym badges have a great chance to receive EX Raid Battles taking at their gym.
The more you successfully battle in a gym, the higher the chance that you'll receive an invite.
Trainers who received an EX Raid invitation will also receive a notification in the game if the EX Raid Battle is canceled
Premium Raid Passes and Stardust are some of the rewards in case an EX Raid Battle is canceled.
In addition to this information, the new EX Raid invitations have been confirmed to be available and sent around the world. No other changes with the battle time, trainers still have a total of 45 minutes to finish the battle.
Again, congratulations to all of the trainers who received the new set of EX Raid invitations. If you did not receive one, better luck next time.
That's all for now folks. If you want to get the latest news and updates for Pokemon GO, make sure to join our private Facebook Pokemon Group and also like Pokemon GO Informer on Facebook.