One Piece 974 Spoilers Leaked on Reddit Hints the Return to Luffy's Timeline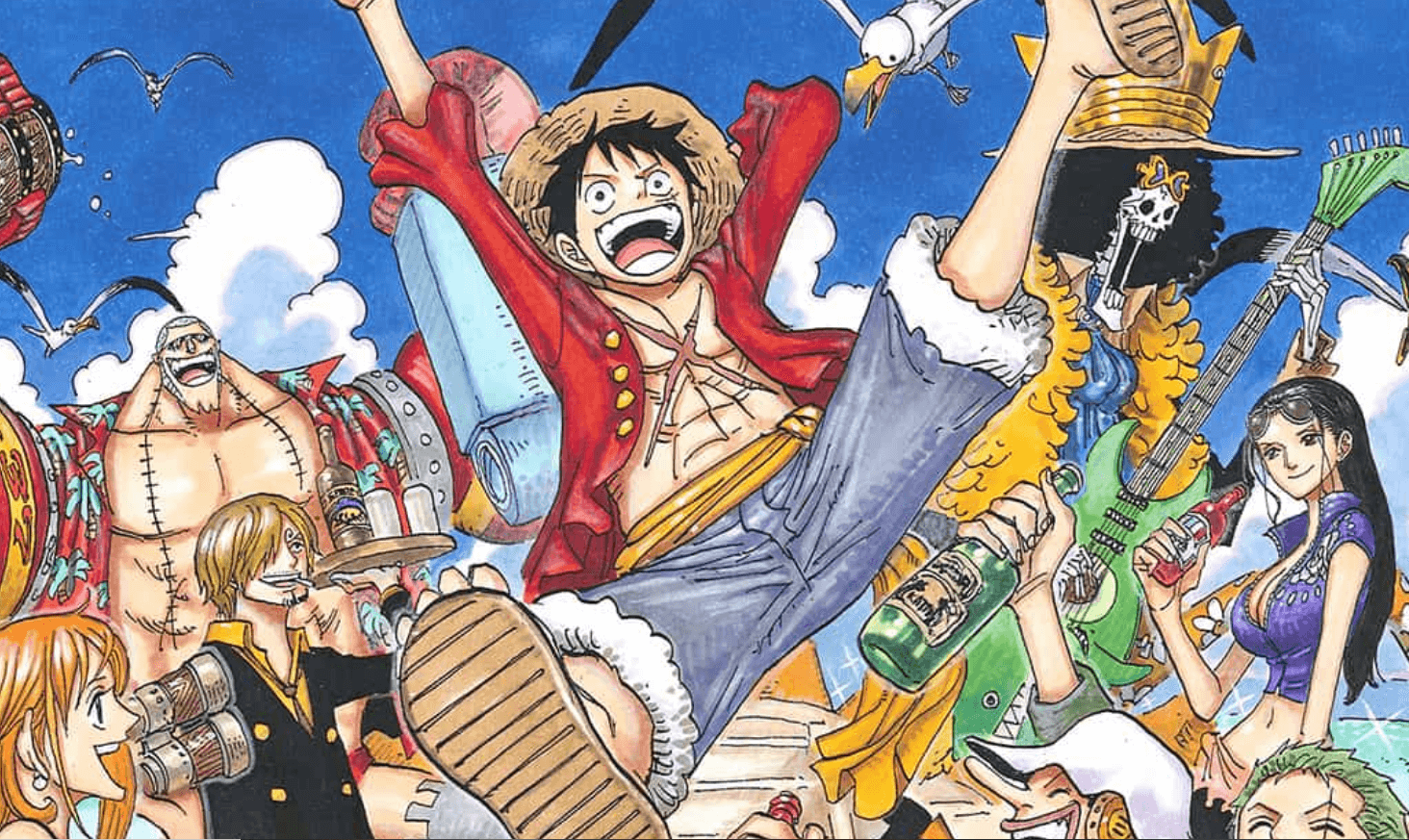 Upcoming One Piece Chapter 974 spoilers and raw scans have been leaked on a popular discussion website, suggesting the return of the current timeline in Wano Arc.
One Piece manga enthusiasts have been constantly receiving spoilers before the official chapter releases. The upcoming One Piece manga 974 is not an exemption on this matter. In fact, some of the details for the chapter have already been leaked on Reddit.
One Piece Chapter 974 Spoilers
According to the popular One Piece spoiler leaker, Redon, Chapter 974 will be titled "Onward to Onigashima!!". Following the events from the previous chapter, the title of the new One Piece manga is already giving us the idea that the current timeline will be resumed.
Before the Kozuki Oden's flashback, the Nine Scabbards, along with Momonuske were seen in despair following the disappearance of their allies. As of writing, we still don't have the exact information about what happened to the Straw Hats and the other allies. But thanks to Kyoshiro's identity reveal in the last chapter, at least we got some clue what will be happening to the raid.
Are you excited to read the official One Piece Chapter 974? Make sure to visit Viz Media or Manga Plus app by Shueisha.
About One Piece
One Piece follows the story of Monkey D. Luffy, the user of Gum-Gum Devil Fruit, who wants to be the new Pirate King. Luffy was inspired by Red Haired Shanks, one of the most powerful pirates. Along with his pirate group named the Straw Hat Pirates, Luffy explores the vast world of One Piece in search of the treasure known as "One Piece" and becomes the new King of the Pirates.
One Piece is a manga series written by Eiichiro Oda. Since the manga has been serialized in July 1997, it already reached a total of 99 volumes. The manga series is part of Shueisha's Weekly Shonen Jump Magazine. Apart from the original manga series, One Piece has started airing the anime adaptation in 1999. One Piece has also received several anime films with the latest movie titled One Piece: Stampede that have been released in 2019.