One Piece Chapter 1049 Spoilers Leaked: Kaido's Flashback During His Childhood
One Piece Chapter 1049 is yet to be released, and every manga fan is now thrilled to see the next action in the series. As we get close to the official release date, the spoilers for the next chapter have already been leaked online, revealing some of the most important details of the chapter.
The Chapter 1049 spoilers were spotted on One Piece's subreddit. According to the alleged One Piece Chapter 1049 spoilers, the title of the upcoming chapter is "The world we should aspire to", featuring Niji and Yonji's book being burned.
Apart from the title and cover page details, the leaked spoilers also revealed the details of almost every page of the chapter. Here's what we have gathered so far.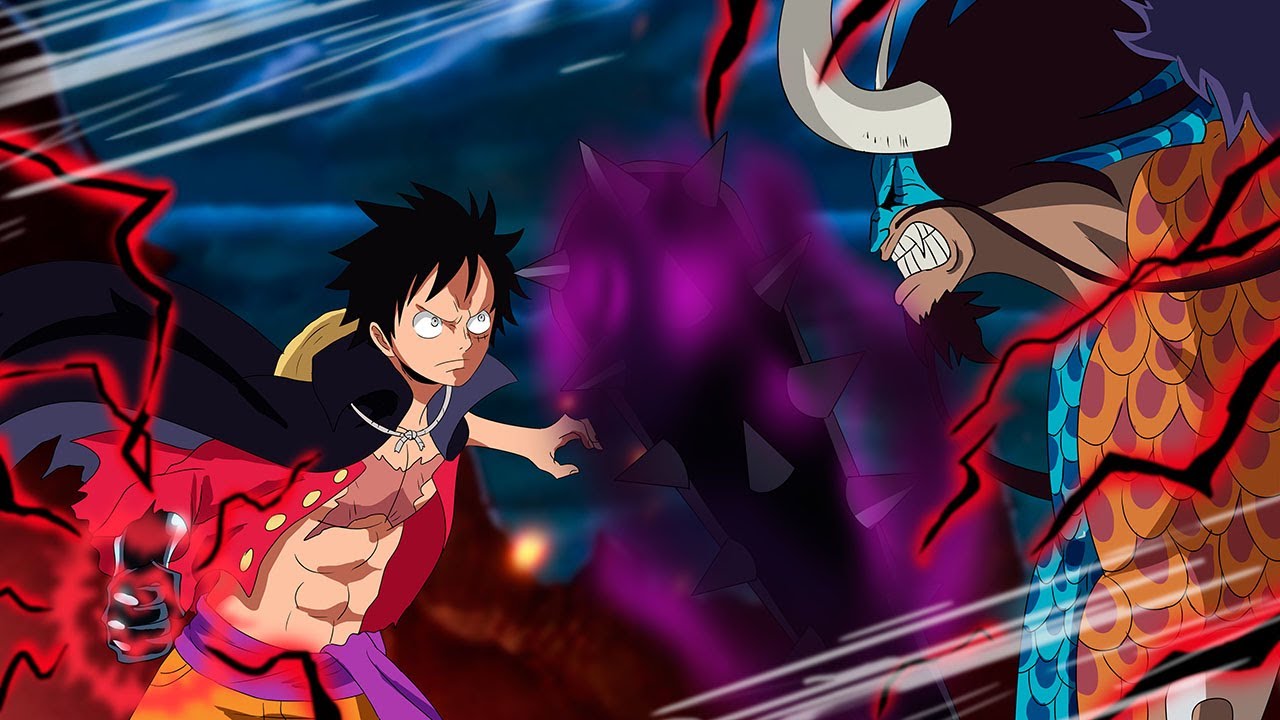 Kaido's Flashback
We will be seeing Kaido's flashbacks during his childhood. During this time, it seems that Kaido was being sold to the marines by his country, but he managed to escape. Kaido came from the Vodka Kingdom, and the king of the country was the one selling him. We also see him being chained in the throne room. Kaido also rampages on Hachinosu Island. During the flashback, Kaido also met Whitebeard, and it seems that he was invited. The flashback concludes with Kaido (the child) informing the king that he knows who Joy Boy is.
Current Timeline
Back to the present time, we see Raizo's water technique starting to drip out of the castle. Kaid's clouds have also started to disappear, while Momonosuke seems to be able to create a new one. Denjiro was also spotted hugging Hiyori. Luffy was able to hit Kaido with a strong punch while saying that he would create a world where his friends would never starve. Luffy's punch pushed Kaido off the flying island of Onigashima and he fell to the ground of the Flower Capital.
Another Flashback
Following Kaido's fall, a flashback just stepped in, seeing Kaido telling King that only Joy Boy could defeat him.
Present Time
With Momonosuke's experience, he wasn't able to make the island keep floating. However, the heir of the Wano Country was able to minimize the fall of Onigashima. The island reached the ground near the Flower Capital, while Momonosuke fell to the ground with almost no strength left.
Break Next Week
Apart from these detailed One Piece Chapter 1049 spoilers, it has also been revealed that the One Piece manga will be taking another break. This means that there will be no new manga chapter for Eiichiro Oda's manga in the next issue of Shueisha's Weekly Shonen Jump magazine.