One Punch Man Chapter 155 Spoilers, Raw Scans, and Release Date
One Punch Man is currently one of the most popular manga series. With the release of Chapter 154, featuring King as he faced another powerful enemy. The fight that everyone has been waiting for seems to finally come, but it seems that it's not yet time for them to see what King is really hiding. The cliffhanger of the chapter features the return of the main character of the series, Saitama, and fans are now waiting to see him back in action.
Now that Saitama is back, are we going to see him fight Garou? That is what we have to find out in the upcoming One Punch Man Chapter 155. But when will it be released? Are we about to get the new chapter early? Read on as we tell you everything that we know about the next One Punch Man manga issue.
One Punch Man Chapter 155 Release Date
According to the details that we have gathered, Saitama is expected to return in the first week of December 2021 in One Punch Man Chapter 155. Note that the mentioned schedule is still not accurate as the manga has been postponed many times. As soon as the official sources release new information about the 155th chapter of the manga, we will be updating this post to give you the latest news.
One Punch Man Chapter 155 Spoilers and Raw Scans
So, it seems that you're also looking for the spoilers and raw scans of the upcoming chapter. Unfortunately, we still don't have the early leak for Chapter 155. While we're still waiting for the One Punch Man Chapter 155 spoilers, let's have a look at what happened in the previous chapter.
One Punch Man Chapter 154 Recap
One Punch Man Chapter 154, titled "Ultimate Hellfire Burst Wave Motion Cannon," features the face-off between King and Platinum Sperm. In addition, we see how Garou seems to finally regain his mind after being overtaken by his greed and the power of the monsters.
The start of the chapter sees King standing on top of a cliff while staring at Platinum Sperm. Every hero around is excited to see the strongest man on Earth fighting the monster. King hasn't made any moves yet, leading to Child Emperor to think that King was waiting for the monster's final form before fighting him.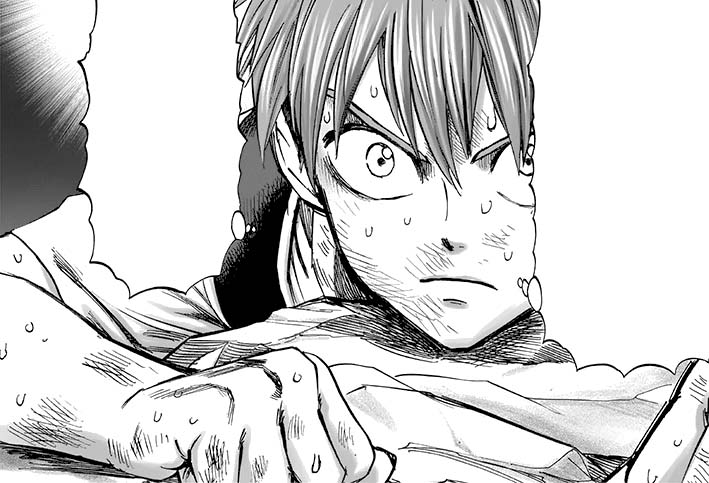 Shortly, King uncrossed his arms while the heroes around him thought that he was about to finally make a move. But just before King made another move, Platinum Sperm started attacking and knocked out the nearby heroes. After getting rid of the heroes, the monster challenged King to attack him using his Ultimate Hellfire Burst Wave Motion Cannon.
The scene suddenly shifts back to Bang and Bomb. A monster was seen standing in front of the wounded Bang. While Bomb was eager to save Bang, he wasn't able to move due to his previous fight against Garou. At the very same moment, Garou started acting weird and we saw the monster armor covering his face start to break.
The monster above Bang was about to attack the hero, and Garou also started shouting. By the looks of it, it seems that Garou has regained his human consciousness but is still fighting the monster power within him. The monster's attack was about to hit Bang when Garou attacked him. With the unexpected move, Bomb was shocked to see Garou defeating the monster.
Right after taking care of the monster, Garou rapidly moves forward to where King and Platinum Sperm are. Garou's arrival was just in time when King shouted his Ultimate Hellfire Burst Wave Motion Cannon attack.
Garou also attacked Platinum Sperm, and because of his speed, King wasn't able to see everything in detail. The Class-S hero Metal Bat was also around when King shouted his attack and thought that King was the one who caused the massive explosions around him. But the truth is that Garou was the one who attacked Platinum Sperm.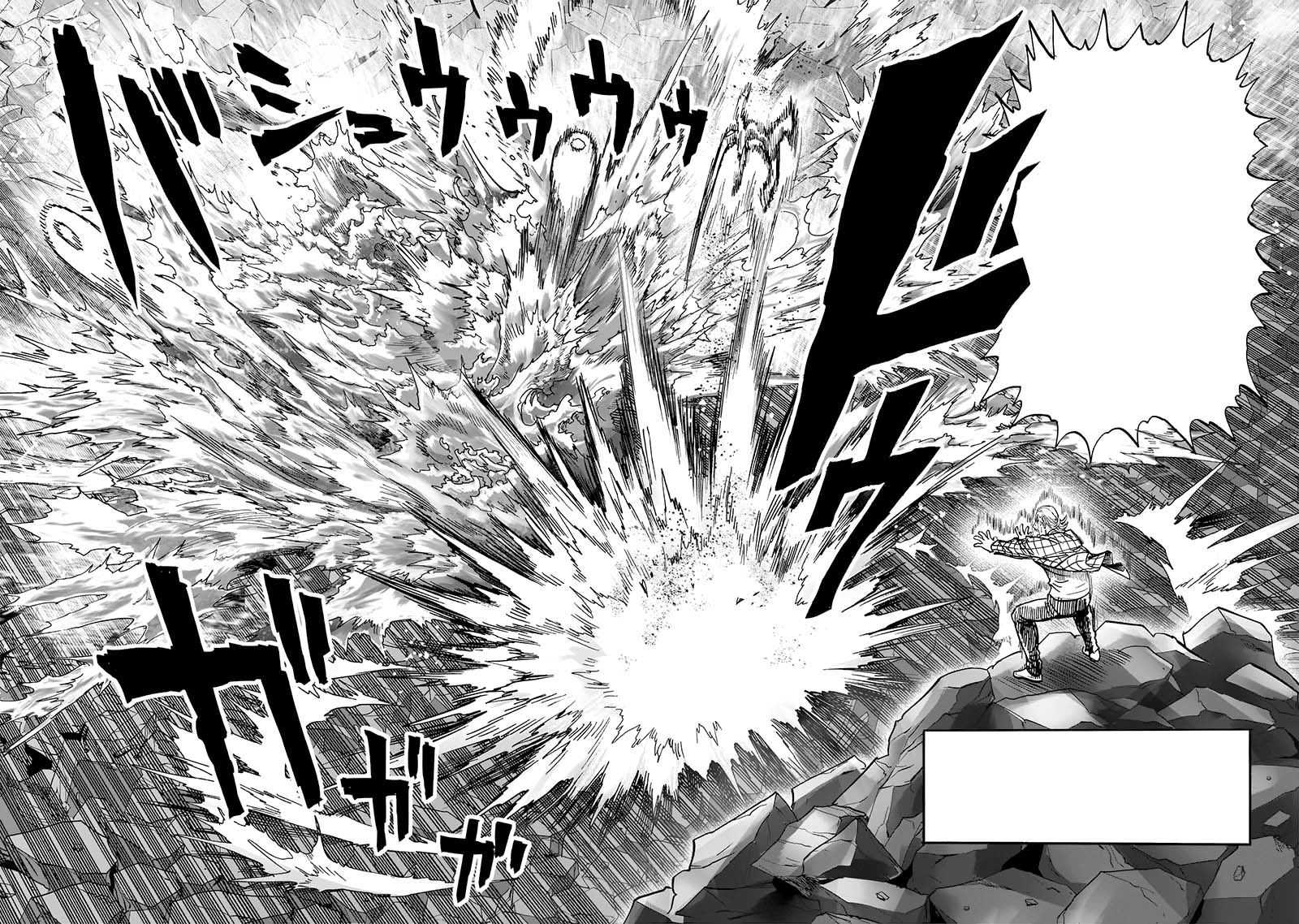 Following Garou's rage, he stopped and said, "Old man…", referring to his former master. At the same time, Saitama and Flashy Flash appeared just right in front of Garou.
With the appearance of Saitama and Flashy Flash, will Garou be fighting them? Did Platinum Sperm survive Garou's attack? Let's find out in the next chapter of the One Punch Man manga series.
This article is also available in Spanish. Follow this link to read.