Ready or Not – How to Get Your First Arrest
Ready or Not has only one achievement. This is the achievement called "First Arrest", where players are required to arrest their very first suspect or civilian. Managing to perform the first arrest will unlock this achievement. Here's how you can easily obtain the "First Arrest" achievement in Ready or Not.
First Arrest Achievement Guide

Arrest your first suspect or civilian
Step 1: Go to the mission selection table
Step 2: Choose any mission, I chose "Voll health house"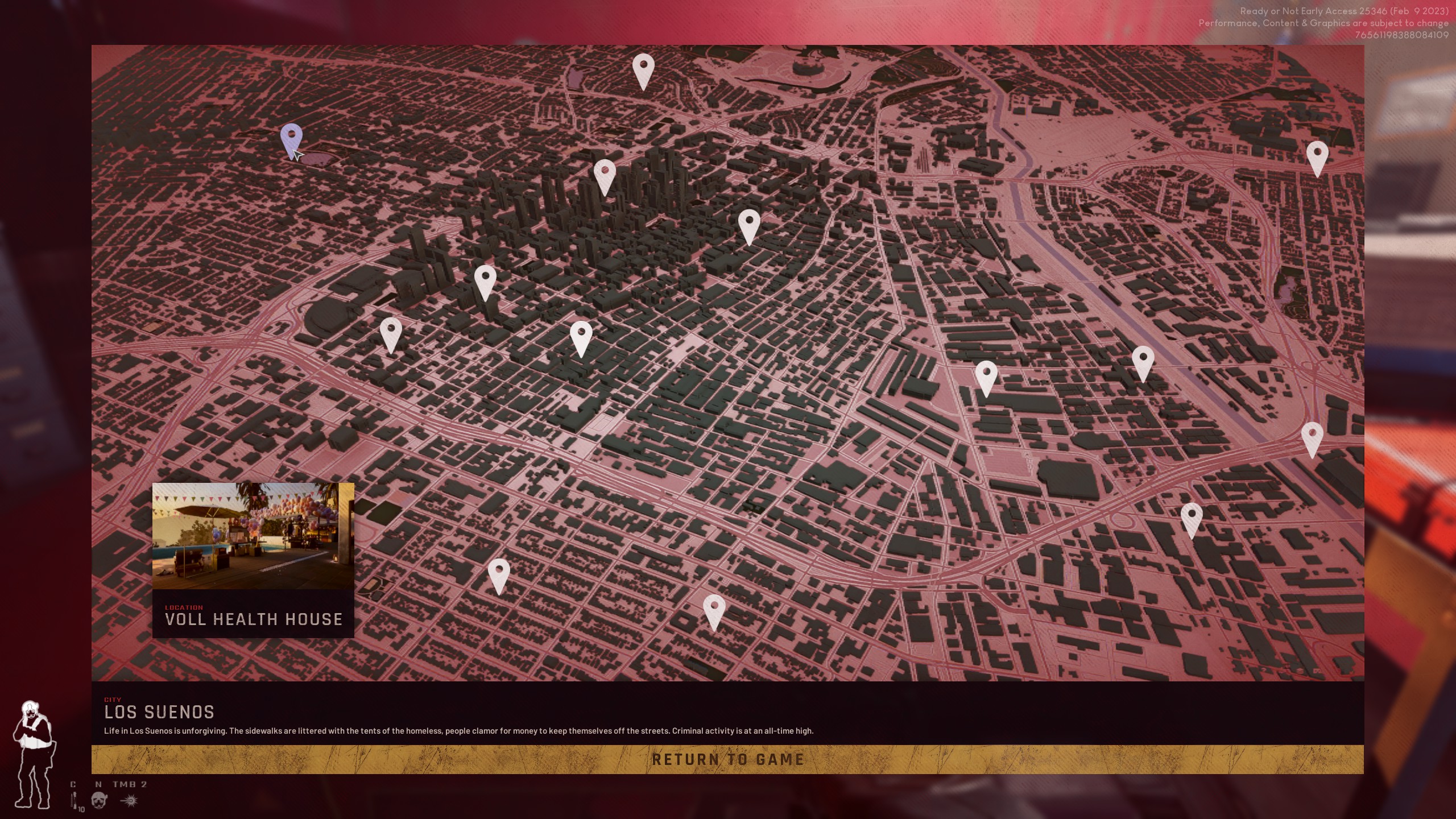 Step 3: Find any suspect or civilian and press "F" repeatedly (until he or she kneels down, enemies may not want to listen to you so just kill and look for a new person)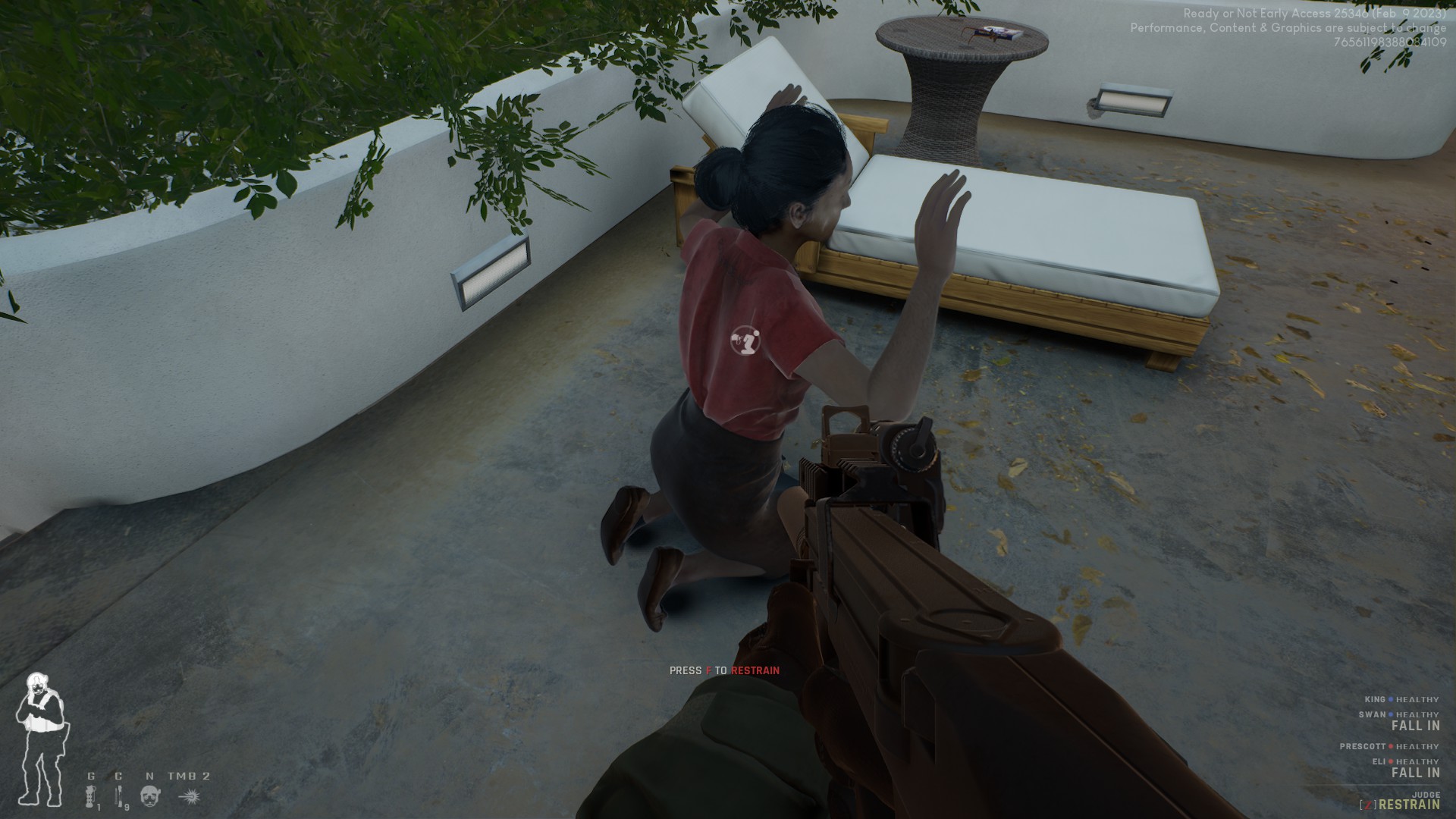 Step 4: After the person is on their knees, walk up and press "F" again.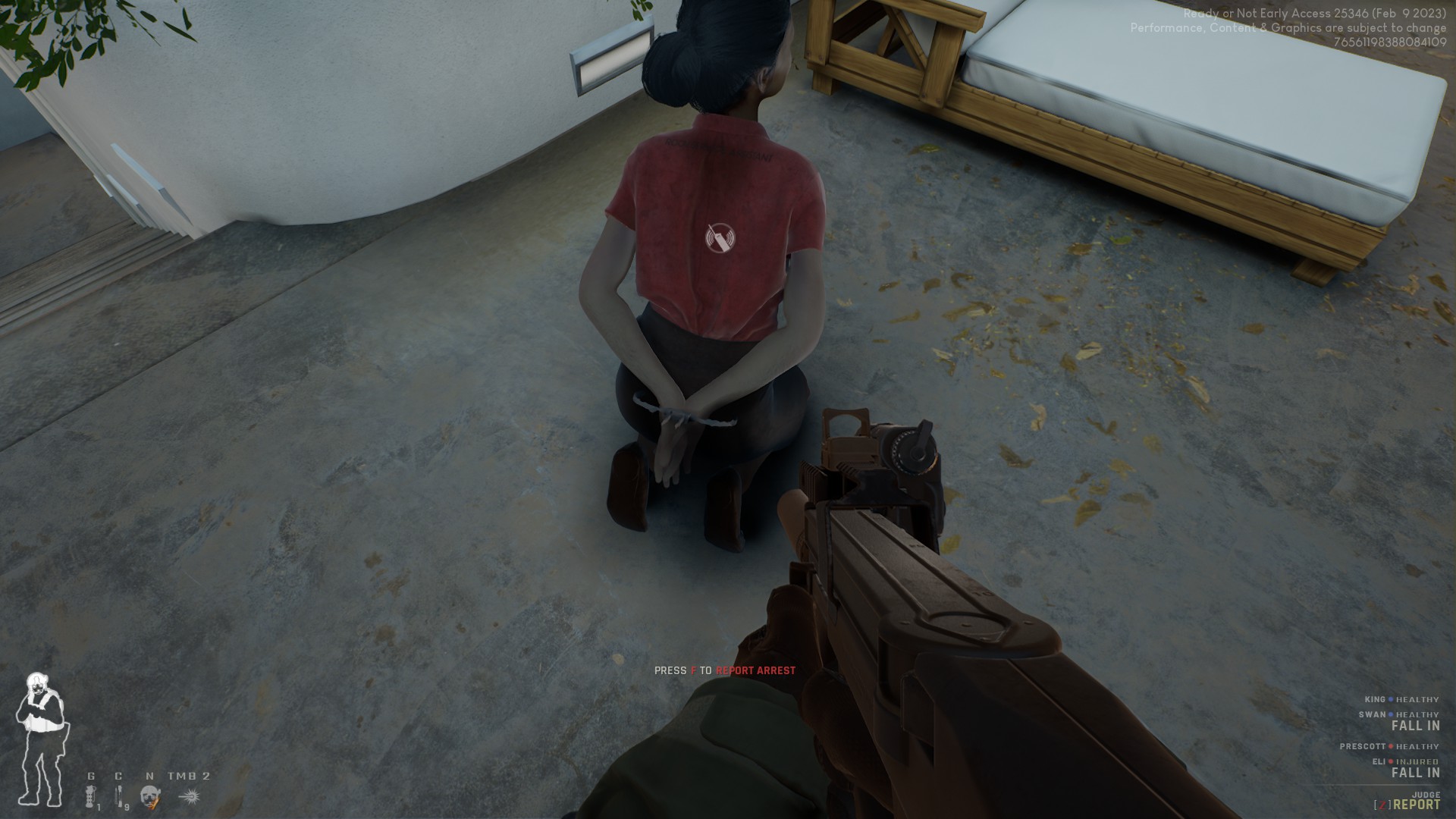 This guide about
Ready or Not
was written by
are u mad
. You can visit the original publication from this
link
. If you have any concern about this guide, please don't hesitate to reach us
here
.