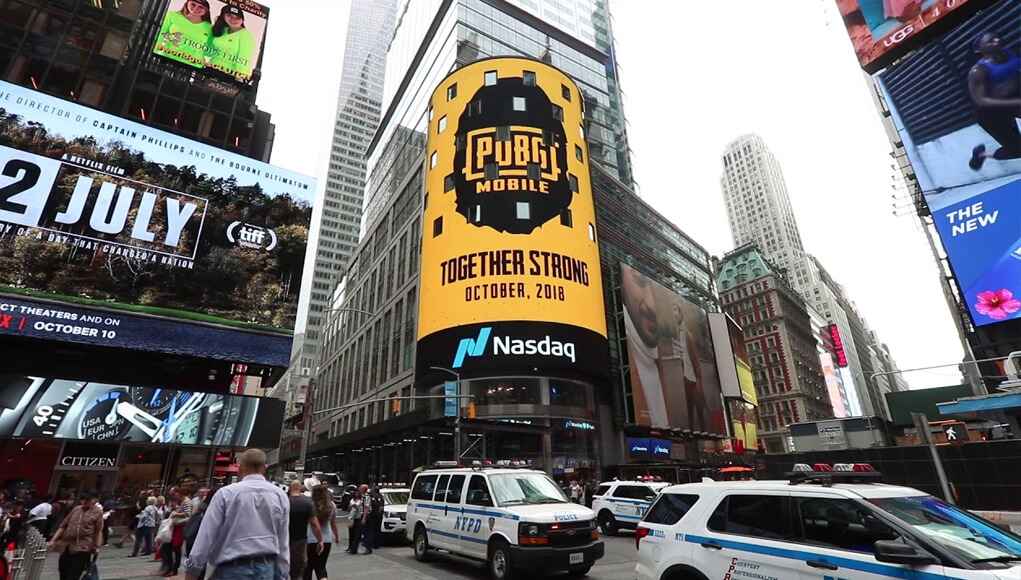 Something Big Is Coming To PUBG Mobile This October
Publisher Tencent Games has just teased PUBG Mobile fans as they released a huge advertisement in Times Square, New York showing a PUBG Mobile banner.
While this is not the first time that Tencent teased their fans for what's coming next in PUBG Mobile, this is the first time they did a huge banner advertisement in the middle of busy street Times Square.
In the video ad, you will be seeing PUBG Mobile logo with a text below that says "Together Strong" followed by the month, October 2018.
Apart from the huge banner ad, the official PUBG Mobile Twitter account also shared the video of the advertisement. "If you are in Times Square and happen to pass by the Nasdaq stock exchange, you will catch our huge PUBG Mobile display! Grab a #selfie while you are there, post it with #pubgmobilenyc to win exclusive epic loot in game! Winners will be picked randomly," PUBG Mobile said.
While we still have no idea what's coming this month on PUBG Mobile, it's safe to assume that something big is really coming to the game. So whatever it is, we're all excited to see it.