This guide will be showing you where to find the "Mirror Shard" Artifact before building the Boom Clank on the Workbench in Girl Genius: Adventures In Castle Heterodyne. This will also unlock the achievement called Doing it the Hard Way.
Where to Find the Mirror Shard Artifact
Be aware you can only get this achievement before you build the boom bot.
Proceed to the Plunder Room.
In the middle section to the right you will find two bot spawning points.
Follow the instructions: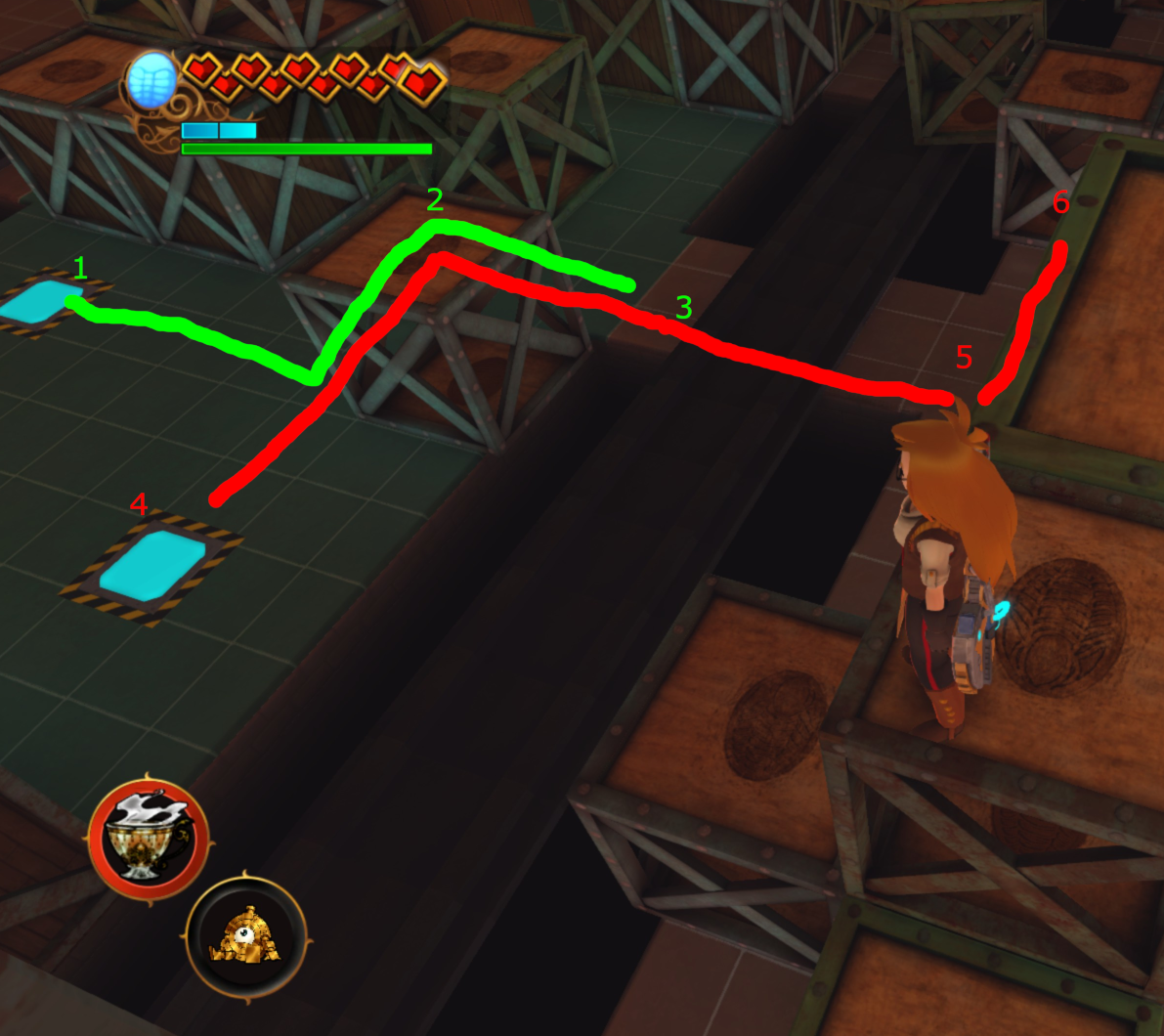 Create a bot.
Give him the three whacks needed to get to edge.
Transform the bot into a springboard.
Create another bot and whack him over the springboard to the lower section.
Now turn the bot in a cannon and make the Trickshot as in the image. You shoud hear / see if you hit the rock
Whack the bot to the crates and turn him into a springboard.
Hop onto the crates, drop down and collect your loot.