At Dead Of Night – All Rooms and Objects Inside of Them
This guide will be covering the details of all objects that can be obtained in all rooms from the first up to the third floor of At Dead Of Night. If you're one of the players trying to find a certain object in At Dead Of Night, this guide is for you.
Before we start, please note that when Jimmy caught you and you already had a room key, he might take it away from you and hide it in a different room. All you have to do is search it again and continue the mission.
All Objects in the First Floor
In the first floor, players will be able to find a total of 23 rooms. Below is the full map and the objects that you can find inside the rooms.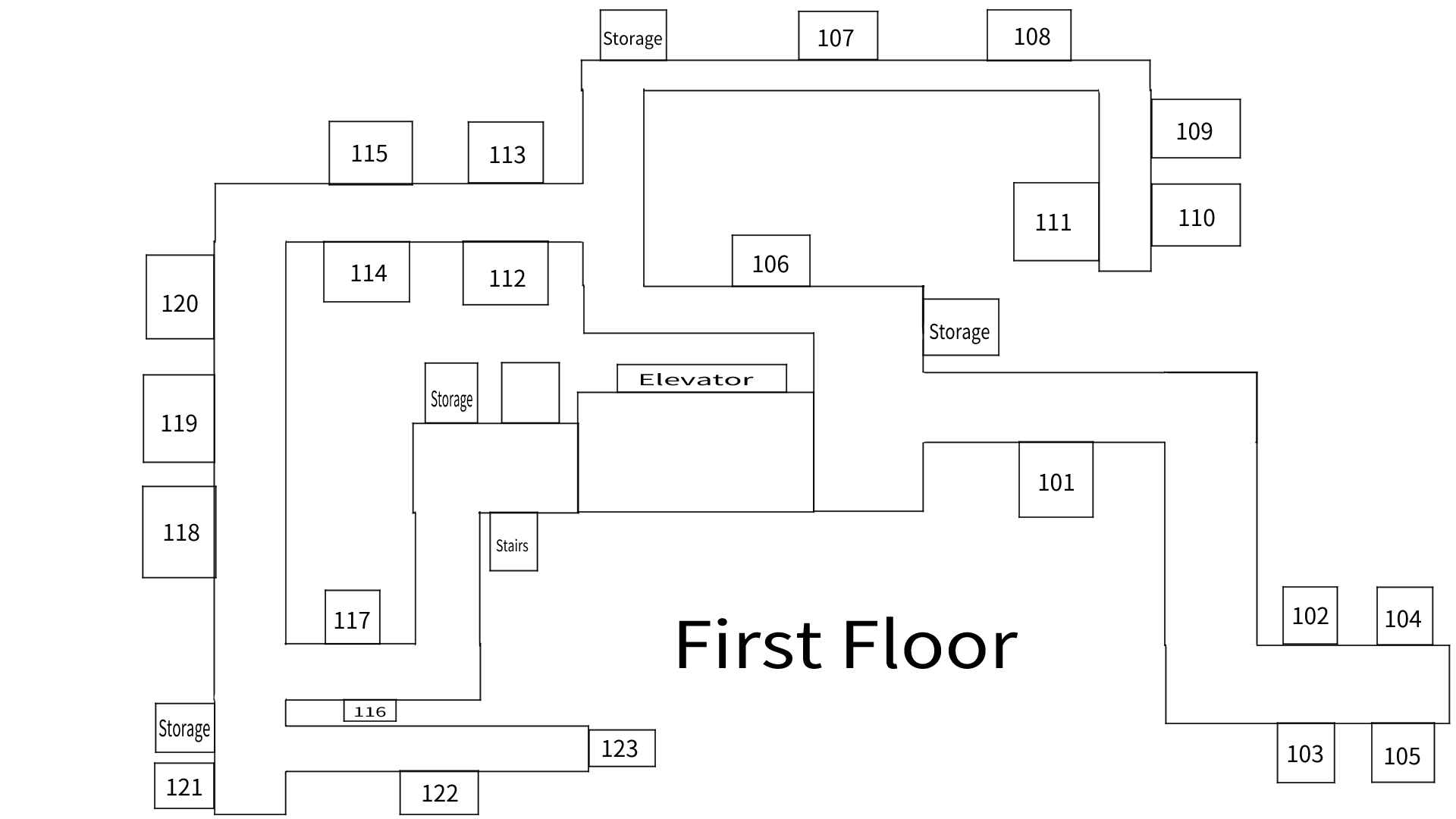 Room 101: Roomkey
Room 102: Wooden Paddle, Mirror
Room 103: Dark Room
Room 104: Roomkey
Room 105: Compass, Bloody Cloth
Room 106: Roomkey
Room 107: Dark Room
Room 108: Suitcases
Room 109: Sword
Room 110: Friend
Room 111: Friend
Room 112: Roomkey, Childs purse, Turpentine and Lighter
Room 113: Dark Room
Room 114: Dark Room
Room 115: Nothing
Room 116: Nothing
Room 117: Dark Room
Room 118: Dark Room
Room 119: Compass, Mirror
Room 120: Nothing
Room 121: Chef's hat, Whiskey bottles, Storageroomkey
Room 122: Diazepam, Violent drawings, Trophies
Room 123: Storageroomkey, First Floor key
All Objects in the Second Floor
Just like the first floor, the second floor has a total of 23 rooms. Check out the full map and objects in the details below.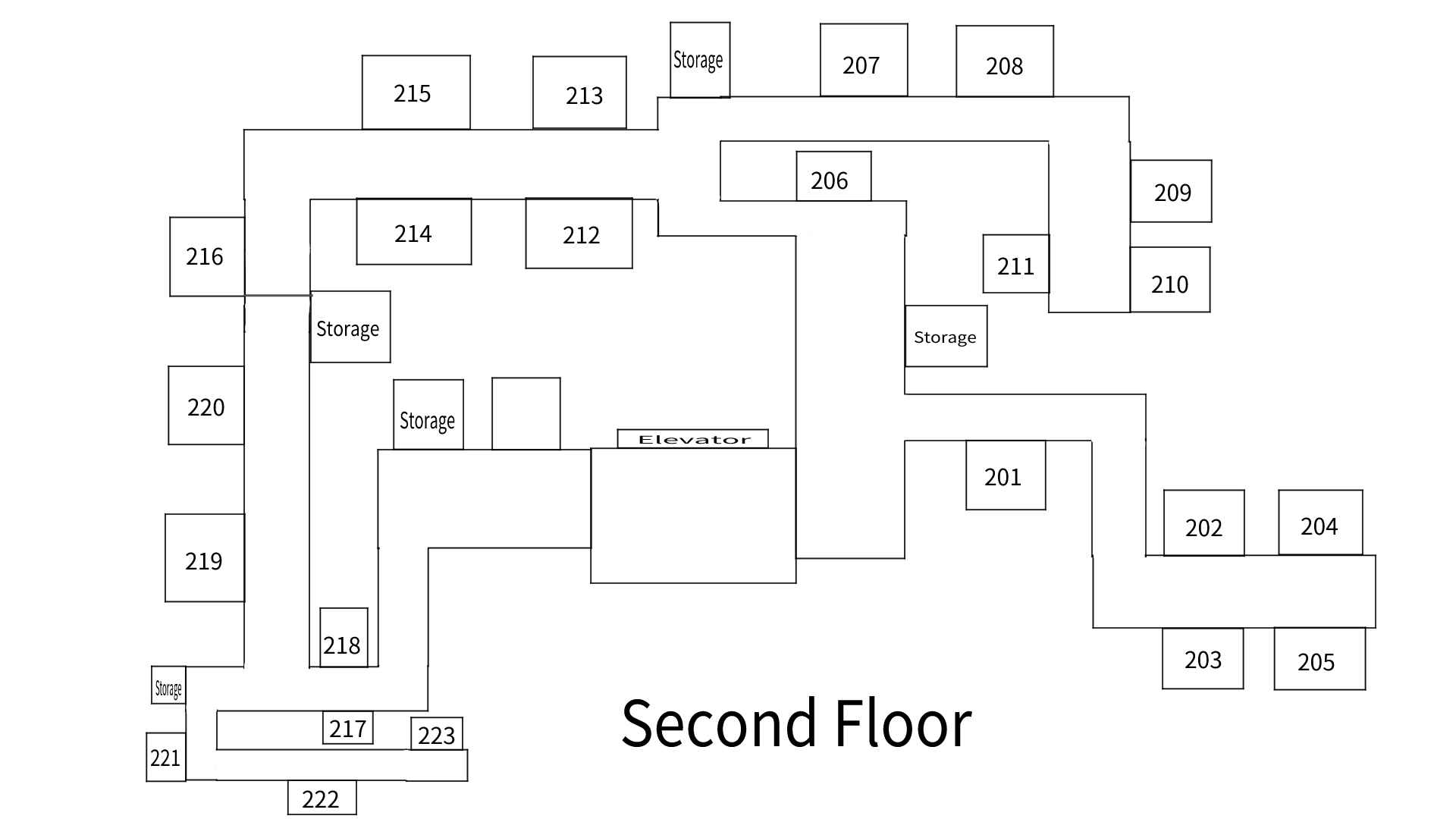 Room 201: Dagger, Hand gun
Room 202: Dark Room
Room 203: Crossbow
Room 204: Roomkey, Storageroomkey
Room 205: Nothing
Room 206: Picture of fire in the Hotel, Roomkey
Room 207: Dark Room
Room 208: Compass, Rusty Key
Room 209: Friend
Room 210: Cricket and baseball bats
Room 211: Hugo Punch Poster, mirror
Room 212: Roomkey
Room 213: Dark Room
Room 214: Third floor key, mirror
Room 215: Compass, Roomkey
Room 216: Nothing
Room 217: Nothing
Room 218: Second Floor Key, Roomkey
Room 219: Old Heater
Room 220: Roomkey
Room 221: Mirror, Roomkey
Room 222: Compass, Scrapbock
Room 223: Roomkey, Washing line and rolling pin
All Objects in the Third Floor
In the third floor, there are only 9 rooms you can explore.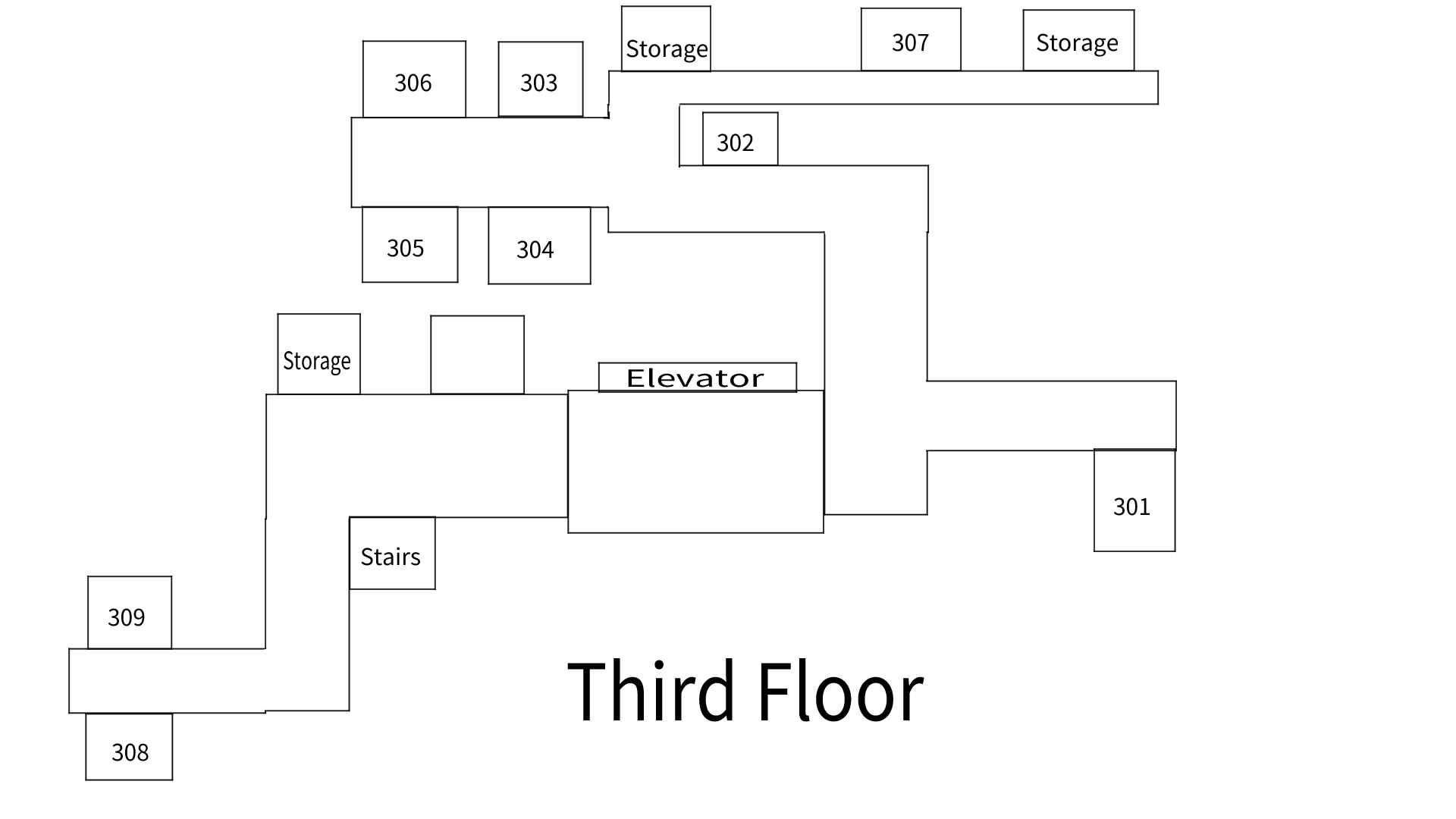 Room 301: Nothing
Room 302: Dark Room
Room 303: Friend
Room 304: Dark Room
Room 305: Baby Rattle
Room 306: Mirror
Room 307: Wedding Ring, Goodbye Note
Room 308: Compass
Room 309: Copper Wire, mirror
And that's all the objects you can find in all rooms in the first, second, and third floor. Did we miss something? Feel free to share it to us by leaving a comment below.