Blade of Darkness PC Keyboard Controls
Blade of Darkness is an action-adventure game developed by Rebel Act Studios. If you're planning to experience the elements of the game, here are the Blade of Darkness controls to help you get started. You can change these default Blade of Darkness keybindings by going to the settings section of the game.
Blade of Darkness Controls
Forward – W
Turn Left – A
Backward – S
Turn Right – D
Jump – Right Mouse Button
Attack – Left Mouse Button
Block – Left Ctrl
Throw – Q
Sneak – Shift
Use – E
Draw / Sheathe Weapons – Capslock
Cycle Weapons – Mouse Wheel Scroll Up
Cycle Shields – Mouse Wheel Scroll Down
Cycle Inventory Objects – C
Lock on Enemy – Tab
Select Object – Spacebar
Screenshot – F9
Next View – + (Plus)
Last View – – (Minus)
You can also check the controls screenshot below: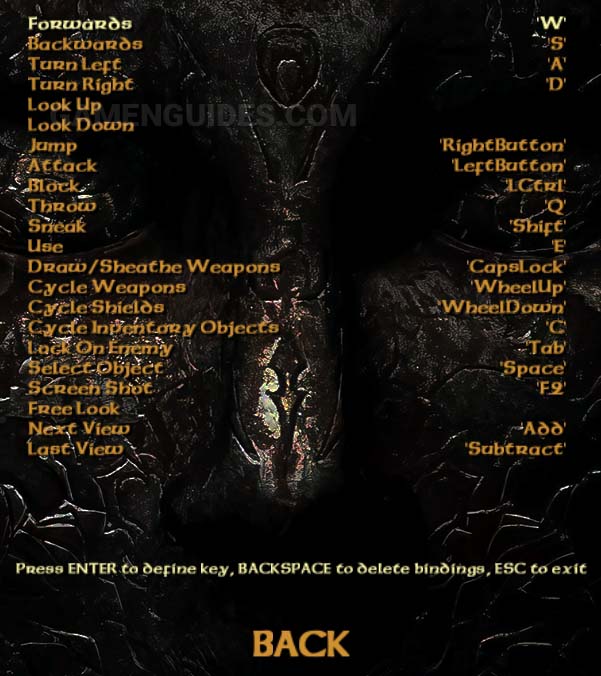 Did we miss any Blade of Darkness keybindings? If so, help us improve this guide by leaving your suggestions and feedback below.