Cyberpunk 2077 Kappa | Where to Find and How to Get
TL;DR
The Tsunami Kappa can be purchased or dropped by defeating an enemy.
Cyberpunk 2077 has just released update 1.6 as part of the new DLC called New Weapons: Firearms. The Tsunami Kappa is categorized as a smart pistol in the game. If you're looking for this new pistol in Cyberpunk 2077, you can find the details below.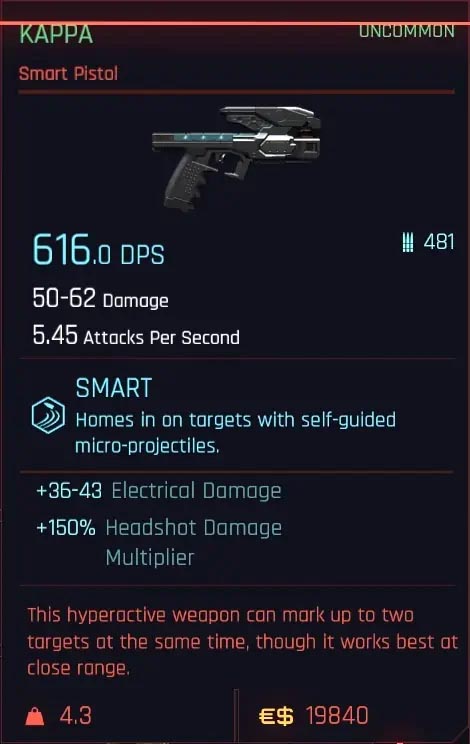 How to Get Kappa in Cyberpunk 2077
The Kappa can be purchased from different weapon vendors across the map of Cyberpunk 2077. You can buy Kappa from the following weapon vendors:
Marty Jenklow in Biotechnica Flats
Weapon Vendor at:

Arroyo
Downtown
Japantown
Kabuki
Rancho Coronado
Red Peaks
West Wind Estate

Aldecaldos Weapon Vendor in Rocky Ridge
Apart from buying the weapon from the weapon vendors, you can also obtain it by defeating Sasquatch. Before you fight Sasquatch, we highly recommend that you first make a save copy of the game. Rinse and repeat until Sasquatch drops the Tsunami Kappa.
Hope this guide helped you out in obtaining the smart pistol, Kappa.