Dead Cells: Fatal Falls DLC Achievements Guide
This guide will be covering the steps on how to get the 100% achievements in Dead Cells: Fatal Falls DLC. If you're one of the owners of this new DLC in Dead Cells and want to obtain all achievements, this guide is for you.
Dead Cells: Fatal Falls Achievements Guide
The new DLC adds 12 new achievements in the game. Below is the breakdown of all achievements. We have separated the achievements into 3 categories to make it simpler.
Exploration Related Achievements
Sky Fall – Reach the Fractured Shrines for the first time.
Simply reach the Fractured Shrines area.
The cowl does not make the monk
Right after you complete the Beware the steps achievement, find the body and equip the "Dead Cultist" outfit. Once the costume is equipped, go to the exit and the statues will let you pass, unlocking this achievement.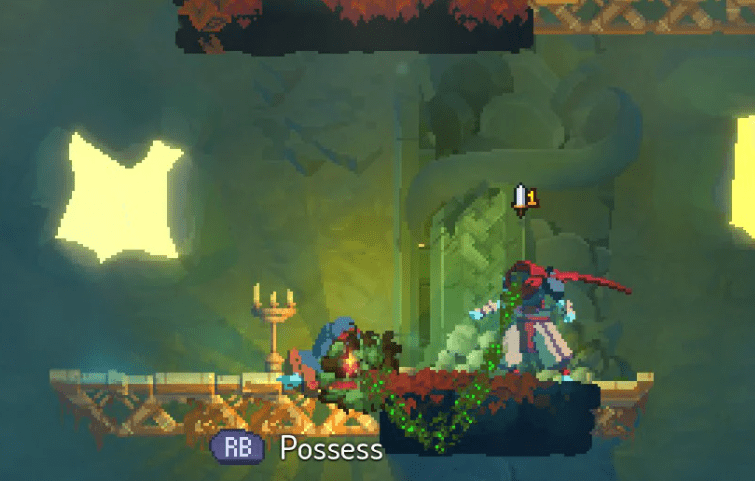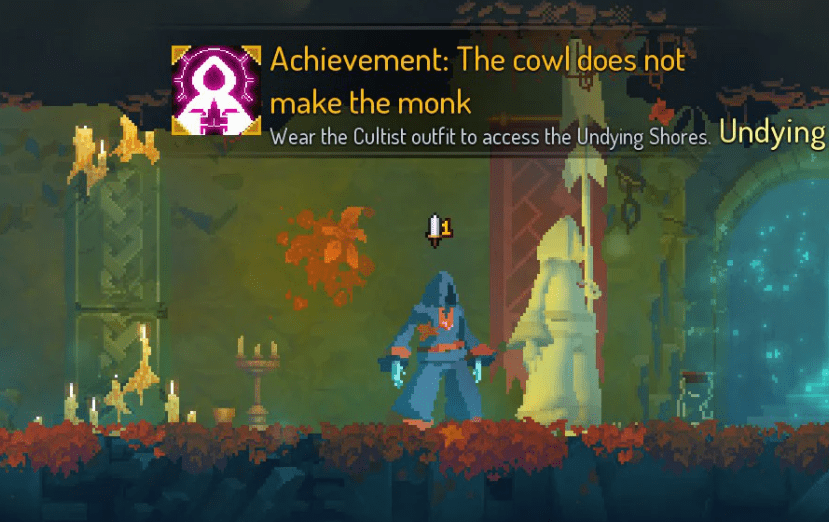 Beware the steps! – Reach the Undying Shores for the first time.
Simply reach the Undying Shores area. The area can be reached from Fractured Shrines.
Blades N' Roses – Reach the Mausoleum for the first time.
Simply reach the Mausoleum area. Can be accessed from Undying Shores.
---
Boss Related Achievements
In mushroom, we trust. – Defeat the Scarecrow without bouncing on any mushrooms.
Avoid bouncing on the mushrooms in the area and defeat the Scarecrow.
Watering Time! – You beat the Scarecrow!
Simply beat the Scarecrow.
Green thumbs – You beat the Scarecrow without taking a single hit.
It is recommended to make a save file before starting a fight with the Scarecrow. All you need to do is beat it without taking any damage from his attacks. In case you received a hit, just exit the fight and load the save file you made earlier.
---
Other Achievements
First aid – Let an Apostate revive at least 3 souls.
This is pretty self-explanatory. You don't have to do anything.
Me, jealous? – Try using Serenade and another pet at the same time.
Pool Party – Electrify an enemy with the Lightning Rods while they are in the water.
You can lure the enemies to the water and use the Lightning Rods to electrify them.
A cut above – Defeat at least 5 enemies in a row with the Scarecrow's Sickles.
Use Scarecrow's Sickles and kill 5 enemies consecutively.
Trapped Trapper – Trap an enemy using the Fractured Shrines environment!
Use Fractured Shrines to trap an enemy.