Demon Turf PC Keyboard Controls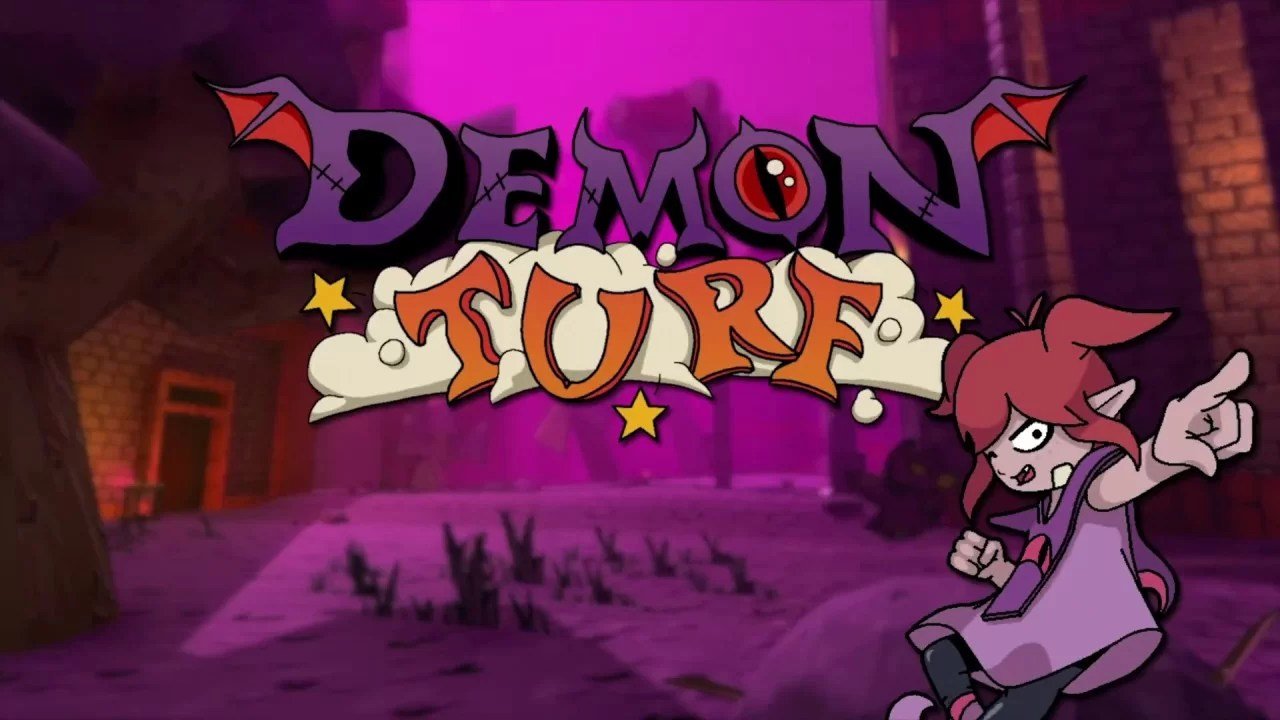 Demon Turf is a 3D platformer game by Fabraz. If you're planning to join Beebz on her adventure, here are the Demon Turf controls to help you get started.
To change these default Demon Turf keybindings, simply go to Settings > Controls > Button Mapping.
Demon Turf Controls
W – Move Forward
A – Move Left
S – Move Back
D – Move Right
Ctrl – Walk
Spacebar – Jump
Shift – Spin
Left Mouse Button – Punch
E – Interact
Right Mouse Button – Turf Ability
Spacebar – Swim Up
Ctrl – Swim Down
Left Mouse Button – Boost
Mouse X-Axis – Look Left/Right
Mouse Y-Axis – Look Up/Down
2 – Toggle Follow
3 – Reorient Camera
Mouse Wheel Up/Down – Zoom In/Out
4 – Photo Mode
Left Mouse Button – Take Photo
Esc – Pause Menu
Tab – Set Checkpoint
R – respawn
 1 – Collectable Hint
T – Turf Menu
1 – Turf Ability Top
2 – Turf Ability Right
3 – Turf Ability Bottom
4 – Turf Ability Left
Note that these are not yet the complete keybindings of the game. By default, the game developer did not set the default controls for some actions such as Reset Level, Equip Hookshot, Equip Rollout, Equip Glide, and Equip Timeout. However, you can set your desired keys in the settings section of the game.
Also, feel free to check the in-game Demon Turf keyboard controls in the screenshot below: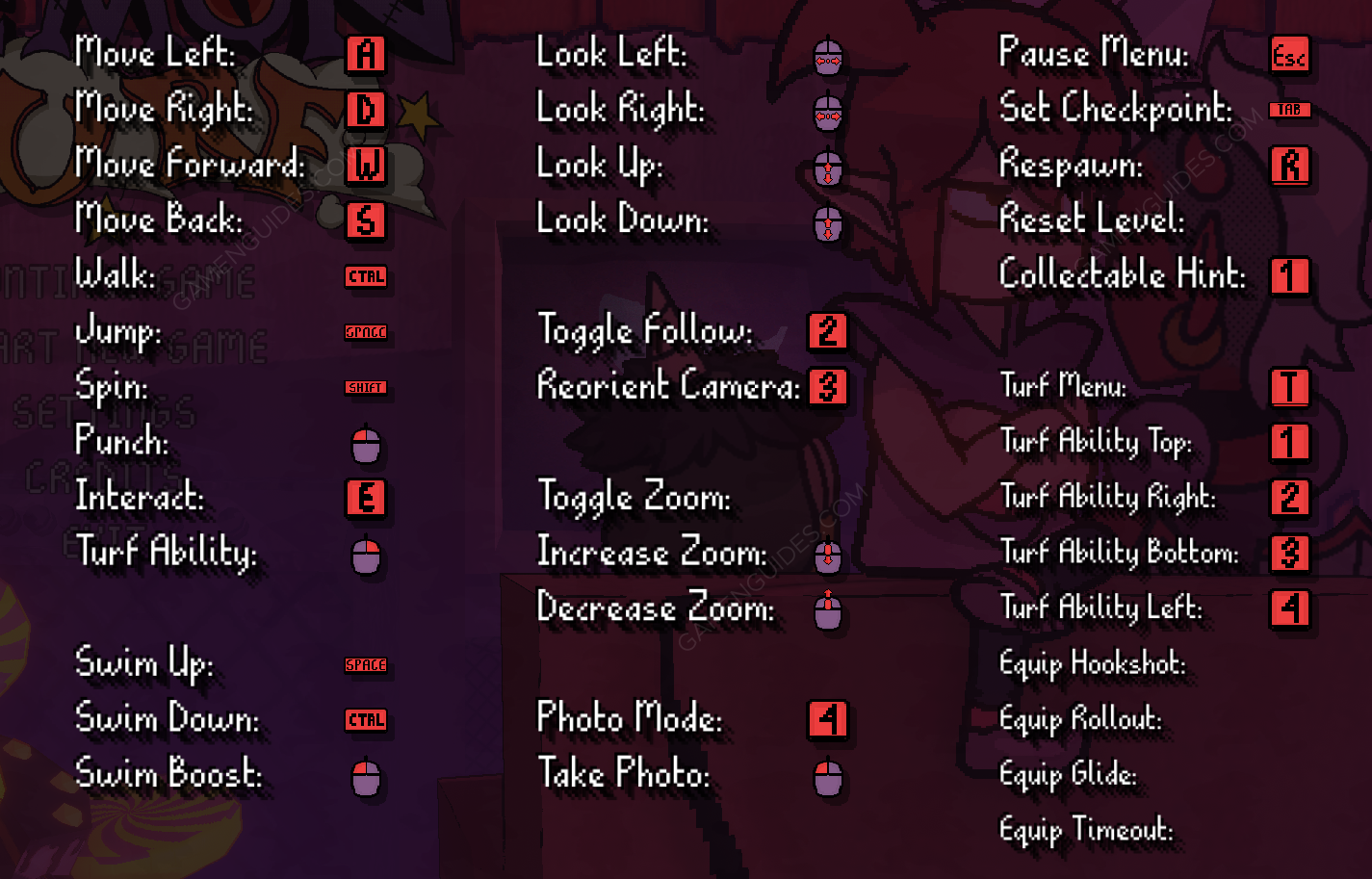 And that's all for this Demon Turn keybindings guide. Please let us know in the comments below if you have any suggestions to improve this guide.