Dr. Stone Chapter 159 Spoilers, Predictions, and Release Date
Riichiro Inagaki's Dr. Stone Chapter 159 manga is just around the corner. Following the release of the previous chapter, fans can no longer wait to read and see what will happen in the upcoming Dr. Stone manga chapter.
The previous chapter showcased the continuation of Luna's infiltration in the Kingdom of Science. With Luna's discovery about Senku's connection to Dr. Xeno, she tried to send a message to Stanley who is waiting for the signal. However, it seems that Luna can't deliver her real message to his ally.
Stanley seems to pinpoint Taijo and started aiming for his head. Stanley is about to pull the trigger but at the very same moment, Dr. Xeno stepped in and told Stanley not to shoot. Dr. Xeno realized that Taiju is just a decoy and revealed that their enemy's true leader is Senku Ishigami. Did Stanley manage to stop himself from firing the sniper rifle? Let's find out once the new Dr. Stone Chapter 159 releases.
When is the Dr. Stone Chapter 159 release date?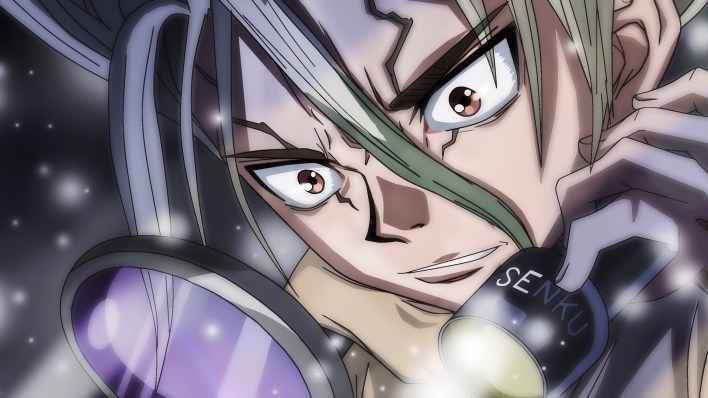 Is there a delayed release for the 159th chapter of the Dr. Stone manga series? As of writing, it seems that there will be no delays or schedule changes for the release of Dr. Stone Chapter 159.
If you're one of the fans waiting for the return of Senku and the Kingdom of Science, make sure to mark your calendar for the official release of Dr. Stone Chapter 159 on Sunday, July 19, 2020.
Where to read Dr. Stone Chapter 159?
There are few ways to read the post-apocalyptic manga series by Riichiro Inagaki. Dr. Stone manga is part of Shueisha's Weekly Shonen Jump magazine, which means that you can read the upcoming manga chapter in the next issue of the Weekly Shonen Jump.
For manga enthusiasts who want to read it online, we recommend visiting the official distributors of Dr. Stone manga. Right now, Dr. Stone is available in Viz Media and Manga Plus by Shueisha. These platforms are offering free access to the latest chapter of Dr. Stone.
What to expect in Dr. Stone Chapter 159?
There are lots of things that may happen in the next chapter. Judging the cliffhanger in the previous chapter, the Kingdom of Science will immediately hide to avoid the sniper. Stanley may still push the trigger of his sniper rifle but with Ryusui's action, Taiju will be avoiding the bullet. If this happens, Luna will be captured right away which will only worsen the conflict between the two kingdoms. Meanwhile, Dr. Xeno might make a move to reach Senku.