Eternium PC Keyboard Controls
Eternium is an old-school RPG game by DreamPrimer SRL. If you're planning to play the game, here are the Eternium controls to help you get started. You can change the following keys by going to the settings section of Eternium.
Eternium Controls
Use Hero Ability 1 – 1
Use Hero Ability 2 – 2
Use Hero Ability 3 – 3
Use Companion Ability 1 – Q
Use Companion Ability 2 – W
Use Companion Ability 3 – E
Show Trial Stats – F5
Use Town Portal – T
Use Health Potion – F1
Eat Apply – F2
Quests – J
Settings – F10
Inventory – I
Toggle Map – Tab
Move – Left Mouse Button
Attack – Left Mouse Button
You can also find the default Eternium keybindings screenshot below: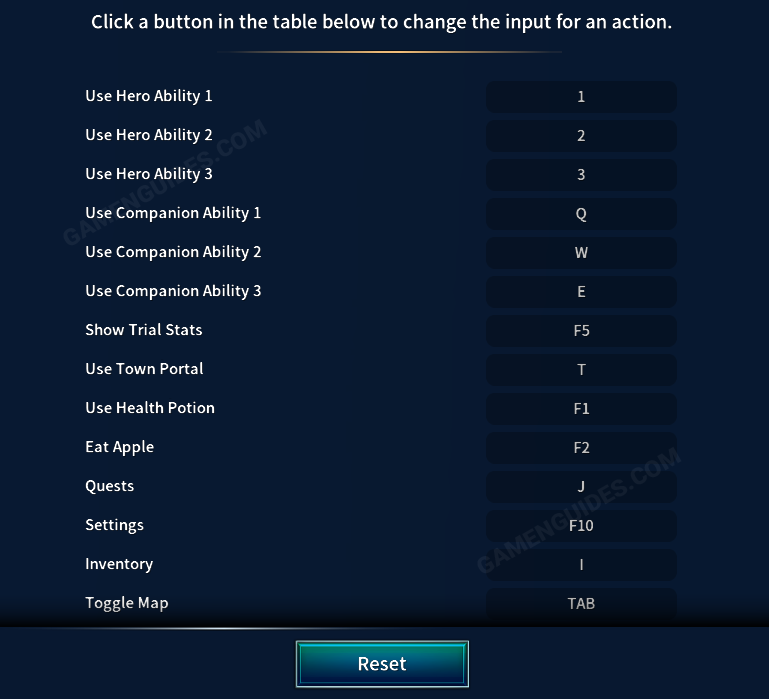 Did we miss any Eternium PC controls? Help us improve this guide by leaving your suggestions and feedback in the comment box below.