F.I.S.T.: Forged In Shadow Torch PC Keyboard and Gamepad Controls
F.I.S.T.: Forged In Shadow Torch is an action game developed by TiGames. If you want to showcase your gaming skills, here are the FIST: Forged In Shadow Torch controls to help you get started. You can modify or change these default keybindings by going to the settings section of F.I.S.T.: Forged In Shadow Torch.
F.I.S.T.: Forged In Shadow Torch Controls
Keyboard
Up – W
Down – S
Left – A
Right – D
Select Weapon 1 – Up Arrow
Select Weapon 2 – Left Arrow
Select Weapon 3 – Down Arrow
Light Attack – J
Heavy Attack – K
Jump – Spacebar
Special Action – L
Dash – Left Shift
Map – M
Use Device – U
Select Device 1 – 1
Select Device 2 – 2
Select Device 3 – 3
Select Device 4 – 4
Previous Weapon – Q
Next Weapon – E
You can also refer to the in-game default keyboard controls screenshot below: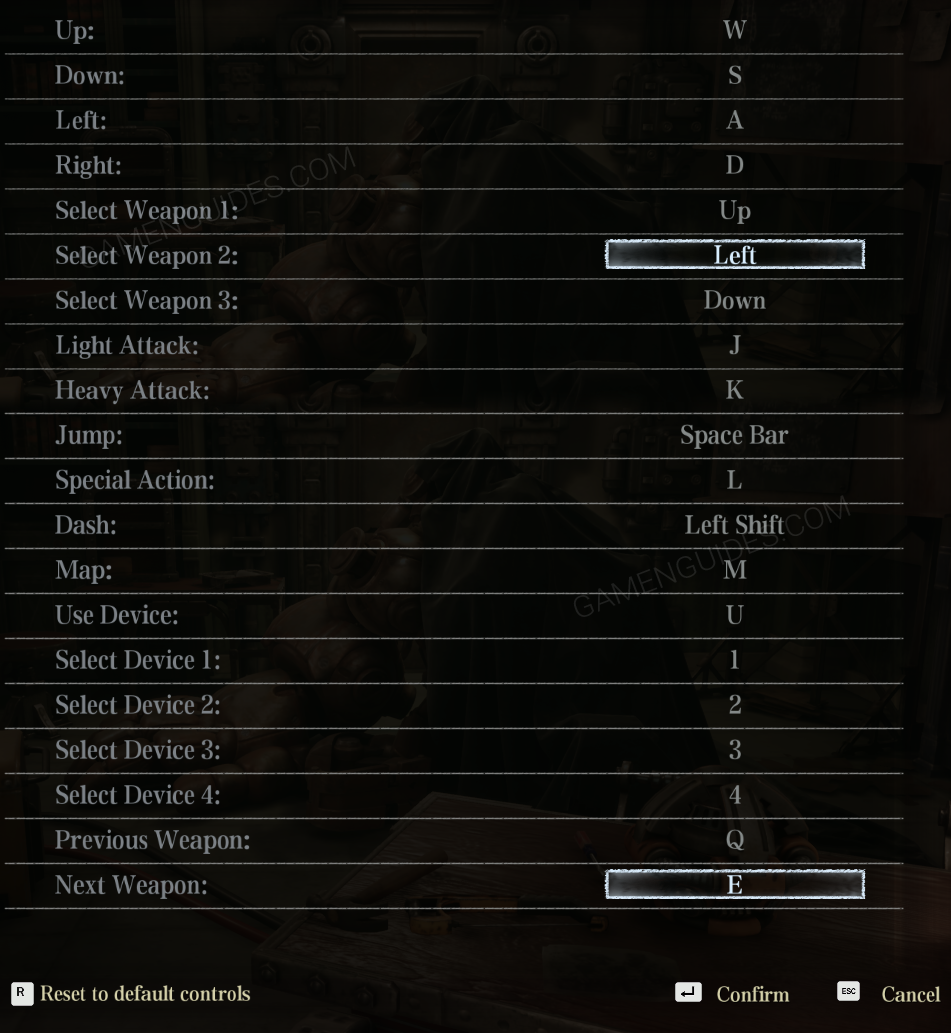 Gamepad
Next Weapon – LT
Previous Weapon – LB
Move / Parry – Left Stick
Select Weapon – D-Pad
Map – Back Button
Status – Start Button
Use Device – RT
Dash – RB
Heavy Attack – Y
Light Attack – X
Special Action – B
Jump – A
Select Device – Right Stick
Also check the screenshot preview of the default in-game controller setup below: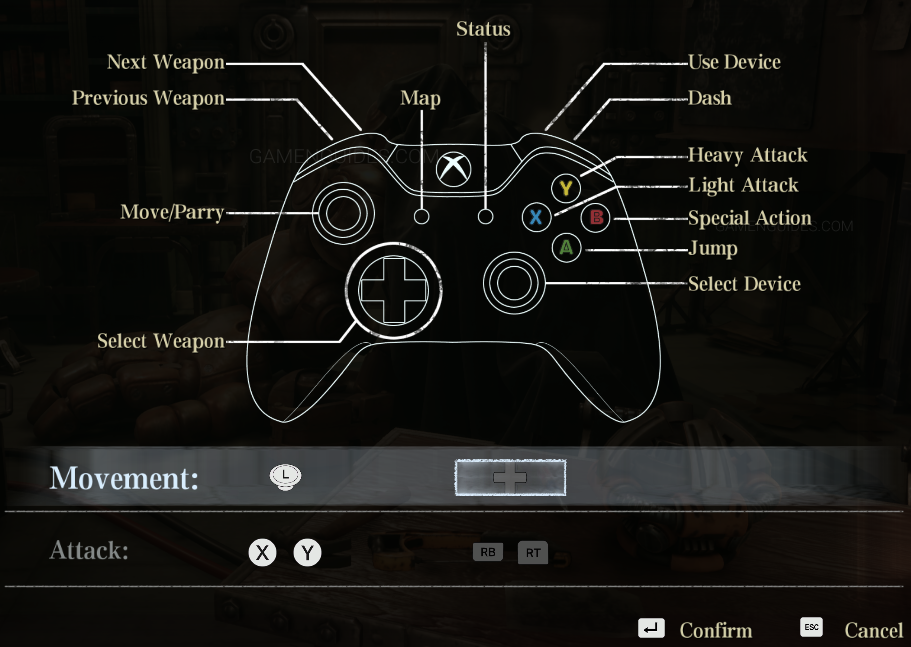 Did we miss any FIST: Forged in Shadow Torch keybindings? Make sure to let us know by leaving your feedback and suggestions in the comments below.