Flaklypa Grand Prix PC Keyboard and Gamepad Controls
Flaklypa Grand Prix is a classic game developed Ravn Studio. If you're planning to join the race, here are the default Flaklypa Grand Prix controls to help you get started.
Flaklypa Grand Prix
Keyboard
The game offers up to two players. By default, here are the controls for player 1. You can find the controls for player 2 on the in-game controls screenshot below.
Up Arrow – Accelerate
Down Arrow – Brake
Left Arrow – Left
Right Arrow – Right
Right Ctrl / Spacebar – Handbrake
Right Shift – Dirty Trick
Enter – Boost
Page Down / H – Horn
Del – Rescue
End– Change Camera
B – Look Back
Esc / 0 – Pause
Gamepad
RT / Right Stick Up – Accelerate
LT / Right Stick Down – Brake
Left Stick Left – Left
Left Stick Right – Right
LB / X – Handbrake
B – Dirty Trick
RB / A – Boost
L3 – Horn
D-Pad Down – Rescue
D-Pad Up – Change Camera
Y – Look Back
Menu Button – Pause
Controls Screenshot
For the complete list of the default keyboard and gamepad controls, check out the picture below: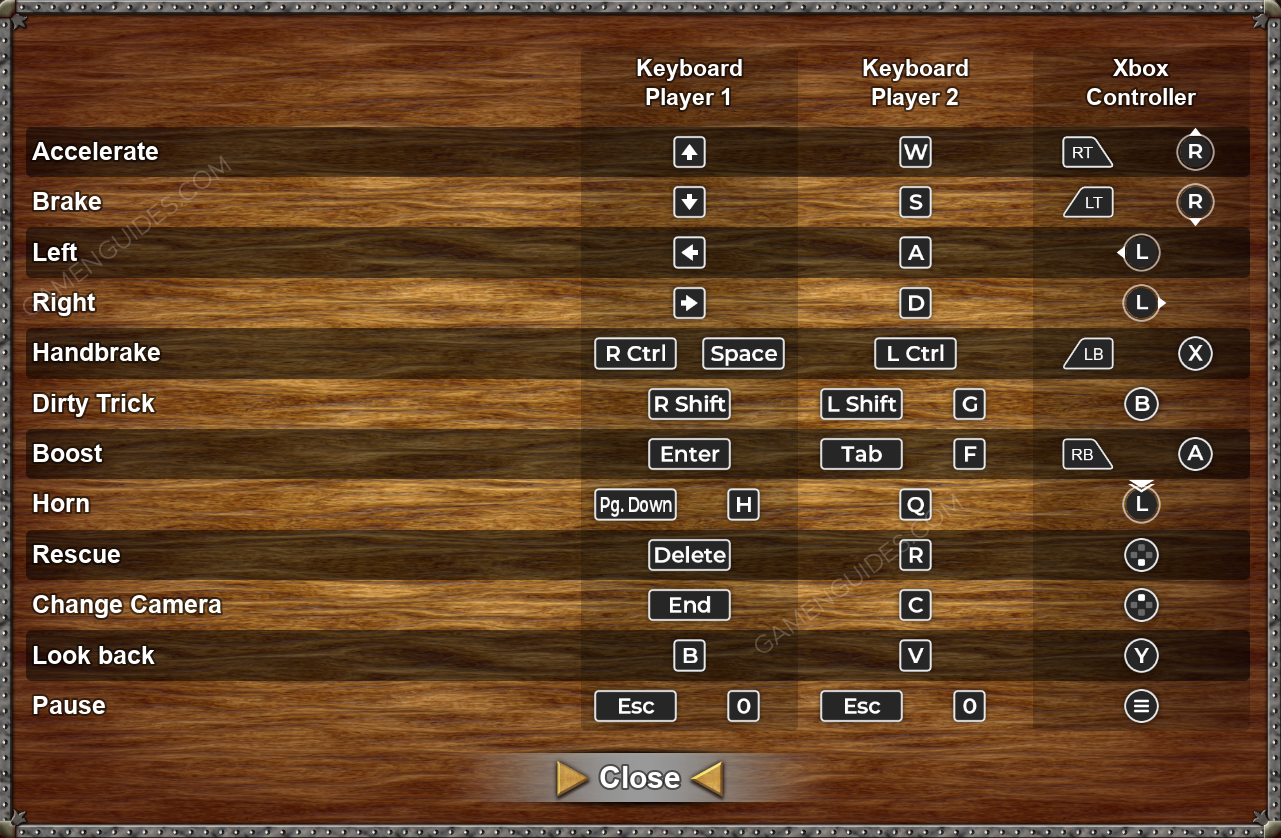 Did we miss any Flaklypa Grand Prix keybindings? You can help us improve this guide by telling us your suggestions and feedback in the comment section below.