Fortnite Chapter 2 Season 3 Official New Map Revealed
Developer and publisher Epic Games has officially released the new patch in Fortnite Chapter 2 bringing the new season in the game. There have been lots of leaks happened in the last few weeks and we even covered them in our site. Now, the Fortnite Chapter 2 Season 3 is live and it looks like what we have previously reported is real – the map in Fortnite has been flooded.
Now that the new update is live, there are lots of new features and changes in the game. One of these is the massive map changes. The new season submerged the large areas from the previous season, creating a bigger body of water in the island.
If you're a fan of Weeping Woods and Slurpy Swamp, it's sad to say that you will no longer be able to see them as they are submerged. Another big change is the new Agency base, which was previously destroyed.
With the huge map changes, you, as a player, should be aware of the new map. Before jumping out of the bus, make sure that you check the new Fortnite Chapter 2 Season 3 map below.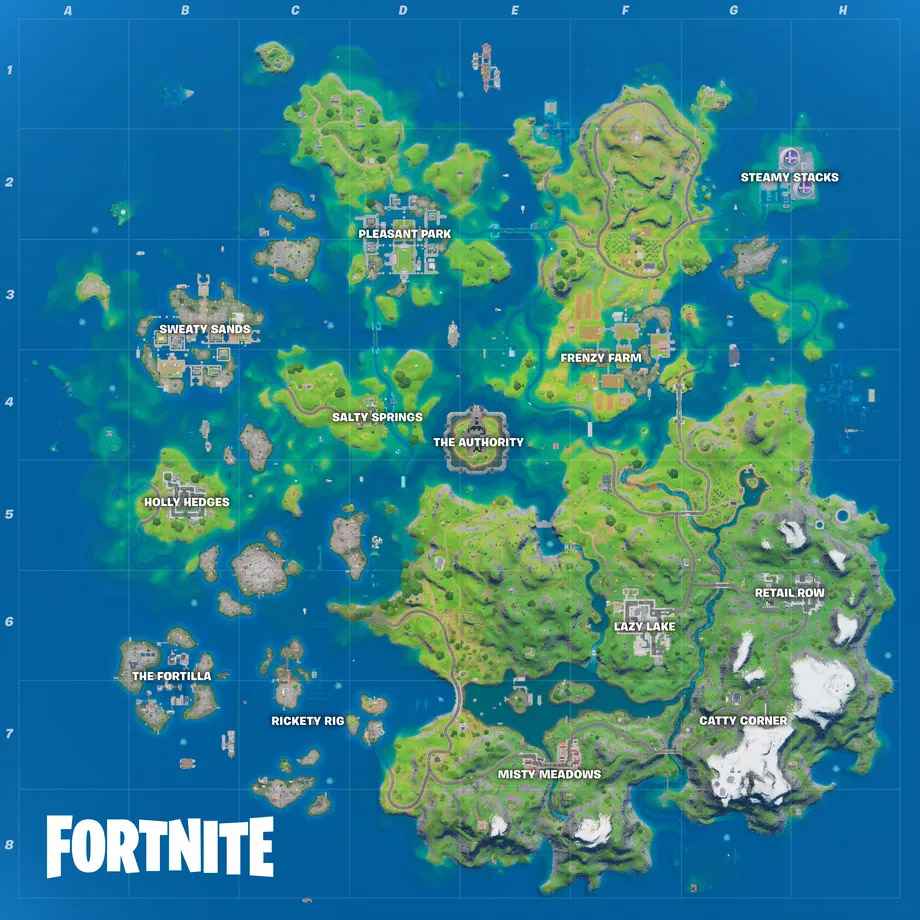 As you can see, there are new places that can be found on the map. These are called:
Sweaty Sands
Holly Hedges
The Fortilla
Rickety Rig
Misty Meadows
Catty Corner
Retail Row
The Authority
Salty Springs
Pleasant Park
Steamy Stacks
Frenzy Farm
Note that some of these locations are being guarded by NPC's. While these NPC's are not competitive enough to kill you, we still highly recommend being careful taking them out.