Forza Horizon 5 Full Mexico Map Revealed
Playground Games and Microsoft have officially revealed the full map of the upcoming Forza Horizon 5. As previously announced, racers will be driving the roads of Mexico in Forza Horizon 5.
In addition to the full Forza Horizon 5 map reveal, they also shared new screenshots of the game. Forza Horizon 5 will officially release in November 2021.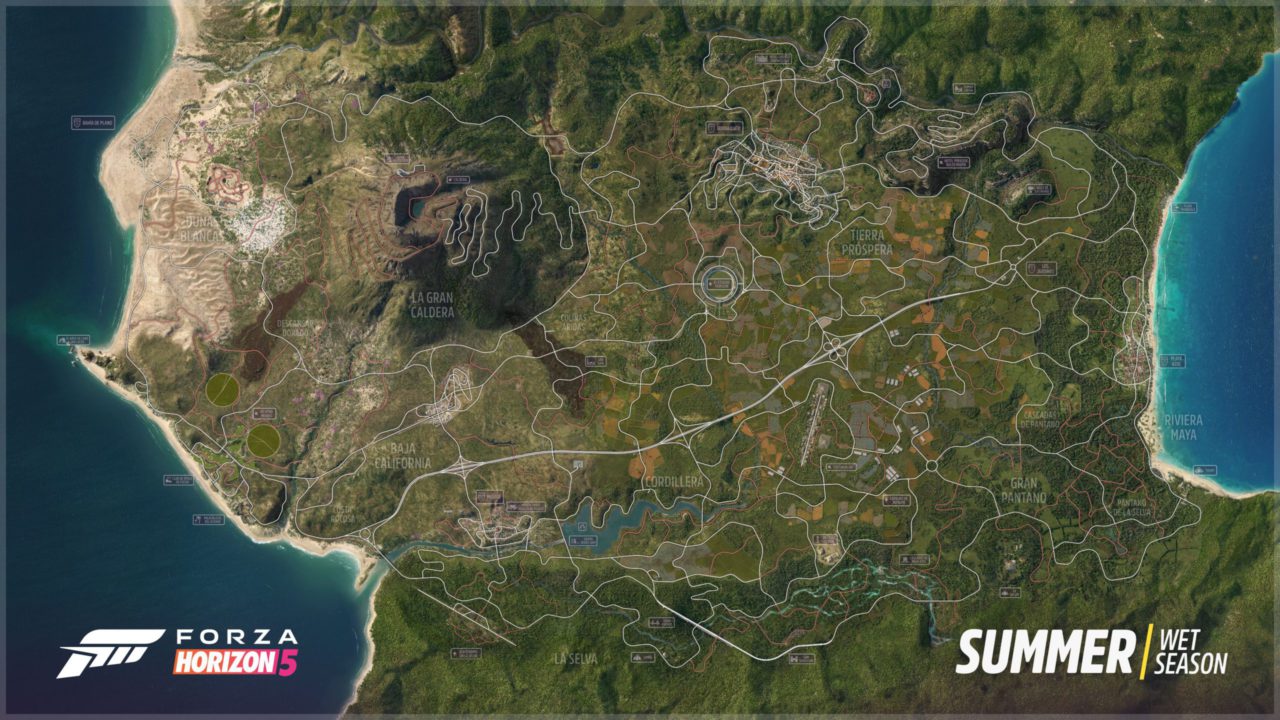 Just like the previous Forza Horizon franchise, the 5th installation will be featuring new activities in the game. The developer has also previously confirmed that the crossplay feature will be available on the launch date on both the PC and Xbox versions.
As of the moment, Microsoft has only confirmed the minimum system requirements of the game. An Intel i3-4170 running at 3.7 GHz is the confirmed minimum processor for the game, along with an Nvidia GTX 760, and 8 GB of RAM. A Windows 10 64-bit operating system is also the required environment to at least run the game.