Gleipnir Episode 6 Release Date, Preview, and Synopsis
Gleipnir Episode 6 will feature the continuation of  Shuichi and Claire's journey to find more coins. The previous episode just showcases their first encounter and fight against another powerful enemy.
The enemy in front of them is way more powerful than Shuichi's monster and they found themselves in a tight situation. However, things have turned upside down when the duo managed to catch Tadanori Sanbe off guard. Sanbe transformed into his human and admits his defeat when suddenly, a new monster appeared to take on Claire.
With the new formidable foe appearing in front of them, Sanbe got excited and tested his power again by taking on the enemies head. Shuichi and Claire explained their situation and invited Sanbe to join them which he accepted. Now that Tadanori Sanbe joined the duo, will they be able to find more coins to answer their questions? Let's find out once the new Gleipnir episode releases.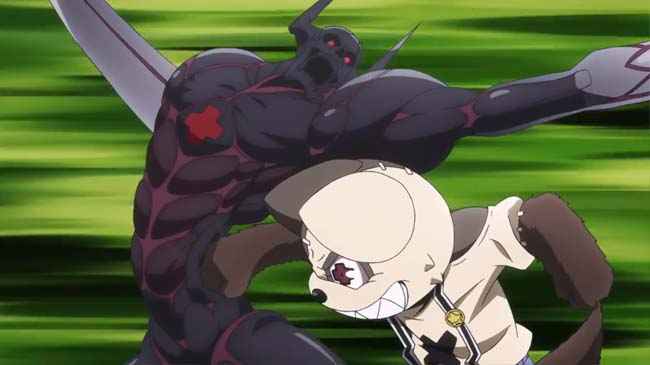 Gleipnir Episode 6 Release Date
The studio behind Gleipnir anime, Pine Jam, has been constantly releasing new episodes for the series every week. With the unfortunate events happening right now around the world due to the virus outbreak, lots of anime series are being postponed.
As for Gleipnir, if the series doesn't face any last-minute delay or schedule changes, you will be able to watch the newly formed team between Shuichi, Claire, and Tadanori in the 6th episode of Gleipnir titled "Gatherers" on Sunday, May 10, 2020, at exactly 11:30 PM (JST).
Be reminded that the stated time and date is based on the anime's release in Japan, so you may want to convert it to your local timezone.
Gleipnir Anime Streaming
The anime series is being aired on the local TV channels in Japan such as Tokyo MX, AT-X, and more. In case you're outside of Japan and don't have the access to these Japanese local tv stations, your last option to legally watch the anime is by streaming it online. As of writing, Gleipnir is exclusively streaming on Animelab and Funimation.
Gleipnir English Dubbed
Due to the popularity of the anime this season, many are asking if there's an English dubbed version of the series. Unfortunately, there are still no Gleipnir episodes that are being dubbed. We also haven't heard any news related to the English dubbing of the series.
However, we promise to take a close eye on this matter and once we found an update, we will surely inform you. Until then, you can watch Gleipnir with the original Japanese audio with English subtitles.
https://www.youtube.com/watch?v=7jjXbrT7bA4