House Builder PC Keyboard Controls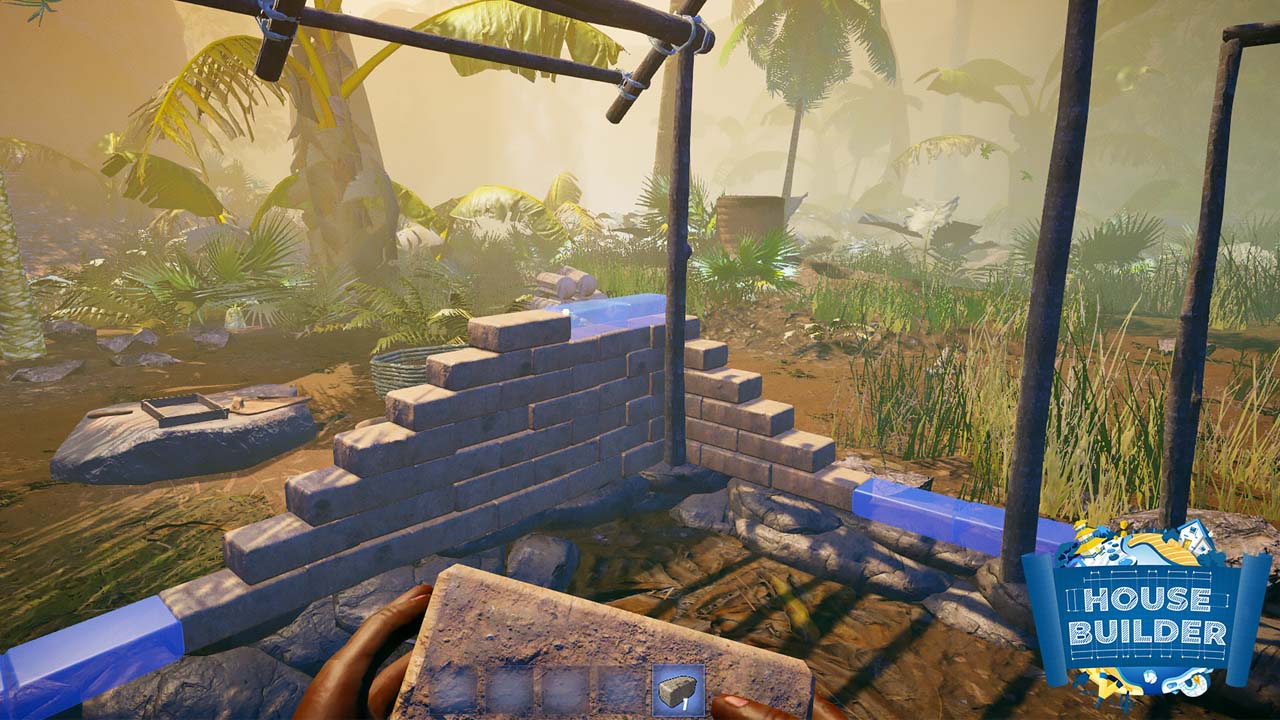 House Builder is a one-man construction game by FreeMind. If you're one of the players trying to build the world, here are the default House Builder controls to help you get started.
House Builder Controls
Left Mouse Button – Build Item / Hold Item
Right Mouse Button – Drop Item
Mouse Wheel – Change Selected Item
W – Go Forward
A – Go Left
S – Go Back
D – Go Right
E – Pick Up Items
F – Interaction
Z – Sense
Spacebar – Jump
Shift – Sprint
Ctrl – Crouch
Esc – Inside Menu
O – Shop
I – Skills Menu
L – Light
H – Pour Out
Tab – Change Tool
P – Help Panel
M – Map
Q – #1 Action Key
T – #2 Action Key
N – #3 Action Key
J – #4 Action Key
K – #5 Action Key
G – #6 Action Key
1 to 5 – Fast Tool Select
You can also check the in-game House Builder keybindings screenshot below: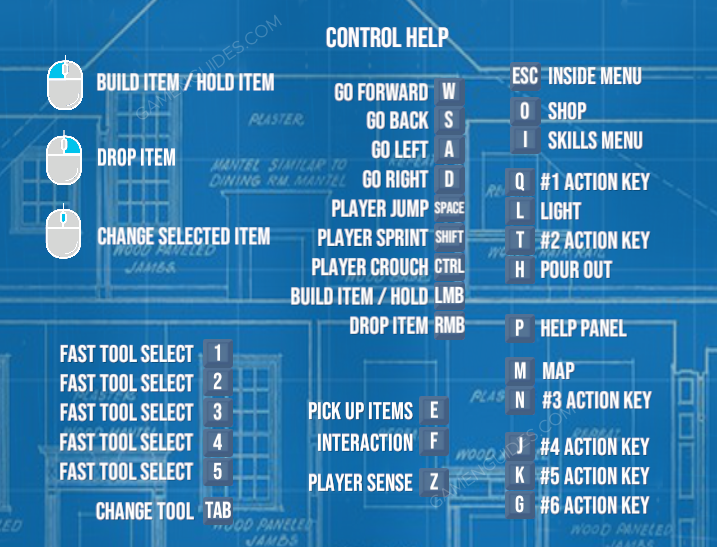 Did we miss any House Builder controls? Please let us know in the comments below.