How to Download and Update Your iPad to iOS 16
With the release of the new iPhones, Apple has also released the latest iOS 16. The new version of Apple's operating system comes with new features that are available for iPhones and iPads. If you still haven't updated the operating system of your iPad, this page will guide you through the steps on how to update your OS.
How to Update iPad to iOS 16
Updating your iPad to iOS 16 can be done without going to Apple Service Center. Here are the steps on how to get the newest iOS 16 on your iPad.
First, go to Apple's official beta page or simply click this link.
From the page, click the Sign in button and accept the agreement.
Click the iPadOS tab and scroll down until you see the Get Started section. Click the enroll your iPad link from the page.
On the page, scroll down until you reach the Install Profile section.
Click the Download profile button and click the Continue button from the pop-up.
Next, click the Allow button.
Once done, open the Settings option on your iPad and click the Profile Downloaded tab.
The new Profile will appear and click the Install button located in the upper right corner.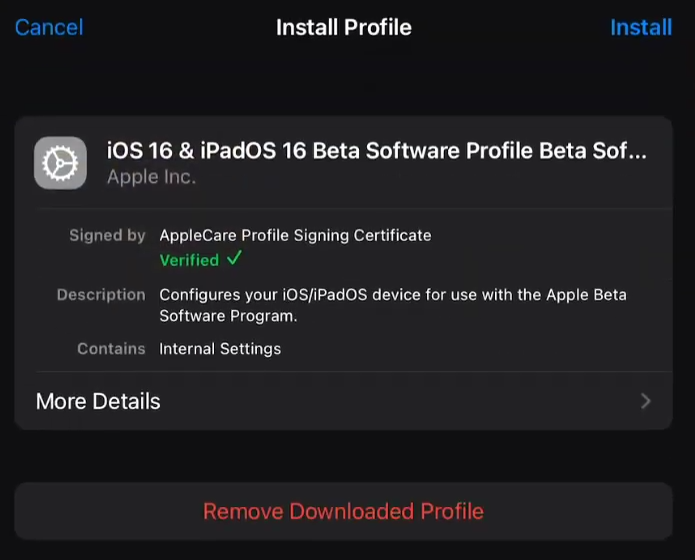 Go to the General tab, then select the Software Update option. Wait until the download is complete.
Once the download is complete, click the Download and Install button to install iPadOS 16. Follow the on-screen instructions to complete the process. The last thing you need to do is wait until the installation is complete.
During the installation, your iPad may restart a few times. Once the iOS 16 installation on your iPad is complete, your iPad will boot normally. You can confirm if you have successfully installed iOS 16 on your iPad in the settings section of your device.