How to Use Gamepad Controllers in Dota 2
Following the release of Aghanim's Labyrinth Battle Pass in Dota 2, the developer also confirmed that Dota 2 now features controller support. While the Dota 2 controller support is not yet officially launched, it is now available for players to test. But how can you play Dota 2 using a controller?
In this guide, we will be telling you all the details that you need to know about the Dota 2 controller support.
How to Use Controller in Dota 2
According to the official blog post, Dota 2 supports any gamepad controllers including Xbox controllers, Switch Pro controllers, PlayStation controllers, or any generic controllers available in the market. Players only need to connect the device to their machine and Steam will automatically detect it. Once connected, all you need to do is open Dota 2 and test the controller.
Below are the controls that you can use in Dota 2
Left Stick – Hero movement
Right Stick – Camera movement
R3 – Recenter camera to hero
X, Y, A, B – Activate abilities or items
R1 / R3 – Select different pages of abilities and items
R1 (Hold) – Select page 2 of abilities
R2 – Page 1 of items
R1 + R2 – Page 2 of items
R1 (Hold) + R2 (Hold) + A – Cast TP
Directional Pad – UI and level up abilities / Quick buy items / Open shop
L1 – Targets an ally
L2 – Targets enemies
L1 (Hold) / L2 (Hold) – Target different types of units (creeps, heroes, or buildings)
Right Stick – Move to stop target lock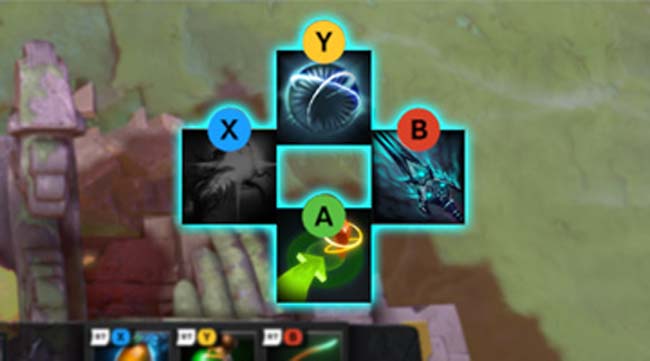 How to Enable Dota 2 Controller Support
By default, the experimental Dota 2 controller support is disabled. You can enable this new feature by going to Settings > Options / Advanced Options > and checking the "Enable experimental controller support" located at the bottom of the miscellaneous section. Also, configure the Dota 2 gamepad controller configuration on Steam by going to Steam Library > Manage > Controller Configuration.