InfraSpace PC Keyboard Controls
This guide will be showing you the default InfraSpace controls on PC. InfraSpace is a video game developed and published by Dionic Software. The game officially launches on PC on October 16, 2021.
InfraSpace Controls
W – Forward
A – Left
S – Back
D – Right
Middle Mouse Button – Rotate
Q – Rotate Left
E – Rotate Right
Page Down – Zoom In
Page Up – Zoom Out
R – Raise Road
F – Lower Road
Spacebar – Pause
F1 – Show Frames per Second
F12 – Screenshot
F4 – Screenshot Mode
You can also refer to the InfraSpace controls screenshot below.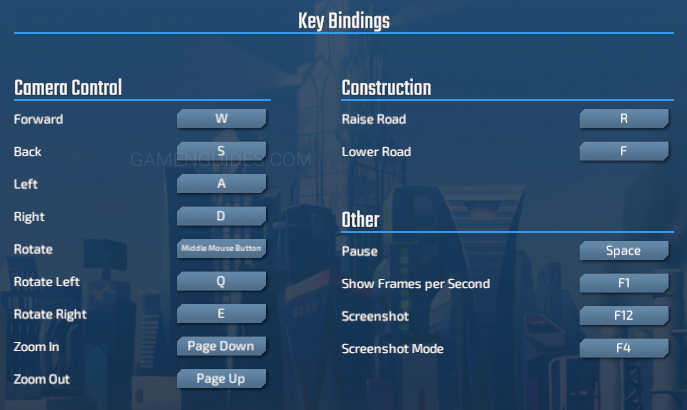 Did we miss any InfraSpace keybindings? Please let us know in the comments.