Lumberjack's Dynasty Update 0.43 Now Live on PC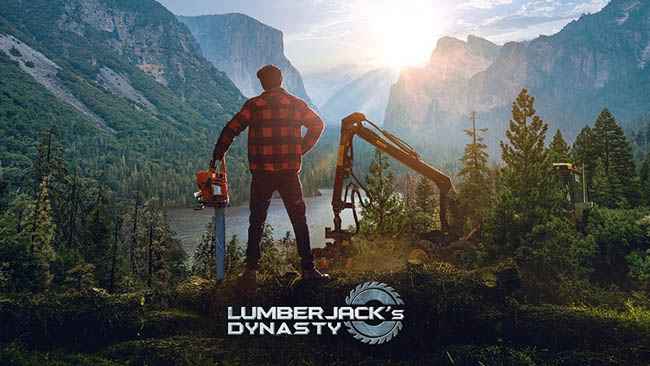 Developer and publisher Toplitz Productions has released a brand new update for Lumberjack's Dynasty. The new Lumberjack's Dynasty update carries patch version 0.43a which aims to fix bugs and other issues in the game.
Apart from the bug fixes, the developer also makes some minor changes in the game such as pricing of vehicles in the Lumberjack's Dynasty. In addition, players can now remove the For Sale sign manually in chapter 3 of the story. Update 0.43 also includes stability and performance improvements. You can check the detailed changes for this update below.
Lumberjack's Dynasty Update 0.43 Patch Notes
Added a supposed solution for more strict choice of a better video adapter in multi-GPU systems. (Informal note – while some other solutions exist (check out the forum sticky): this is a Beta solution – it needs testing and feedback).
There was a rare bug of sometimes different objects pulled to the lorry platform. This should be fixed.
Putting palettes on log trailers is forbidden and should not happen anymore. This trailer is not supposed to carry palettes – this causes physical errors.
Also, the forklift should not leave palettes on non-palette trailers/vehicles anymore.
Lowered vehicle sale price. It was possible to buy a vehicle using Social Points and 50% cash and then sell right away it for more money.
Added icon/description for the "For Sale" signs.
Once in chapter 3, players can remove For Sale signs manually. The farm and mill belong to him now. Each sign removal is awarded 1000 social points.
When carrying sheep at night/rain, quest givers were asleep, and the player was stuck. Fixed.
Metal roof has proper line sockets to the crane.
Debarked logs put into wood mill 2nd time do not generate bark anymore.
The concrete platform below bark and chips fill are lower and flatter. Much easier to drive over.
Issues with repairable doors desync physics should be fixed (both during repairs and after loading game)
Lumberjack's Dynasty is available on Windows PC via Steam.
What others are Reading: